--------Shop Audi Parts & Accessories--------
--------Audi Gallery Pictures--------
For more pictures of our customers installed the LED lights on their Audi, please visit our Audi Gallery
--------Audi News and Updates--------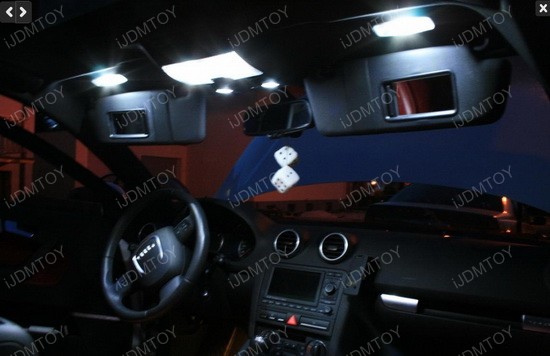 This
Audi LED interior light
package for the Audi S3/S3 is a great way to put some pizzazz in your ride and get rid of stock.
They are already 3-4 times brighter than the stock lights and is an automatic guarantee that their brightness will illuminate everything in your car and seem as bright as day. The xenon white is a much cooler color and even have the matching option of LED license plate or vanity mirror lights for a full look...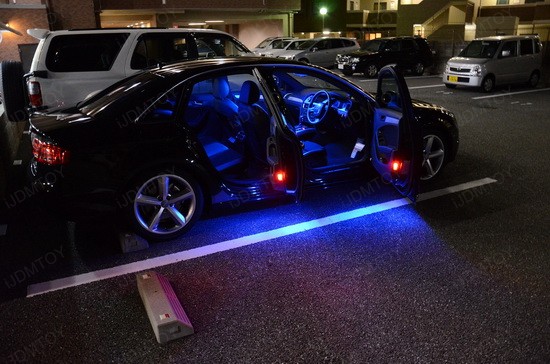 Today's custom car is a fancy 2010 Audi A4 with complete
Audi LED Interior Package
installed. These pictures were provided by Mr. Atsushi Miura from Japan, who purchased this trendy product from iJDMTOY. We fell in love with the stylish look of that ride and decided to share this Ultra Blue LED masterpiece with you.
The complete kit features 10 super bright 5050 SMD-type LED lights, which will fit in any 2008 and up Audi B8 model A4 or S4. As this is deluxe package, everything is special – these aren't the conventional LED bulbs, but the new breed of LED lighting technology. It offers much higher light output than previous LED generations, while still using only a fraction of the power used by traditional light sources. And to sum up – you get 3-4 times brighter output than stock car interior lights in addition to the long lasting LED products...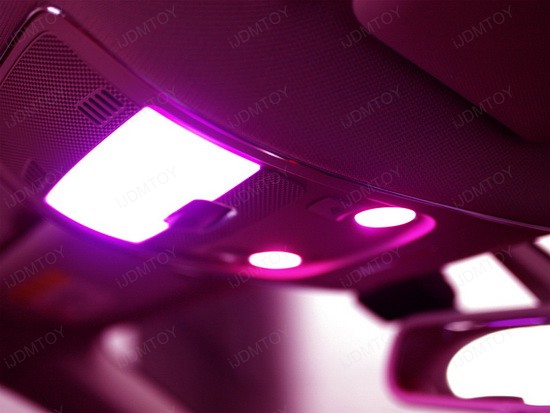 Audi A5 with Pink Led interior lights isn't something you'll see everyday. And if you want to make some real impression, you'll be definitely noticed with these Purple LED lights.
We suppose the owner of this Audi was bored with the stock yellowish interior lighting and decided to change the dome lights to this Pink Audi LED Interior. For which we understand, presuming the fact that LED is the new leading technology is automotive lighting. Now it is time for a change...
For more news and updates about Audi, please visit our Car LED blog