--------Shop Cadillac Parts & Accessories--------
--------Cadillac Gallery Pictures--------
For more pictures of our customers installed the LED lights on their Cadillac, please visit our Cadillac Gallery
--------Cadillac News and Updates--------
The Cadillac Escalade is a fairly large vehicle with headlights relative to the overall size of the car. Since the headlight is so large, it has room to have dedicated lights to serve one purpose such as the daytime running lights, parking lights, and turn signals.
Since the daytime running lights are one dedicated bulb, it is easy to replace and requires no additional components. The Cadillac Escalade uses 3157/4157 sized bulbs for the daytime running light bulbs and we have a suitable plug and play replacement...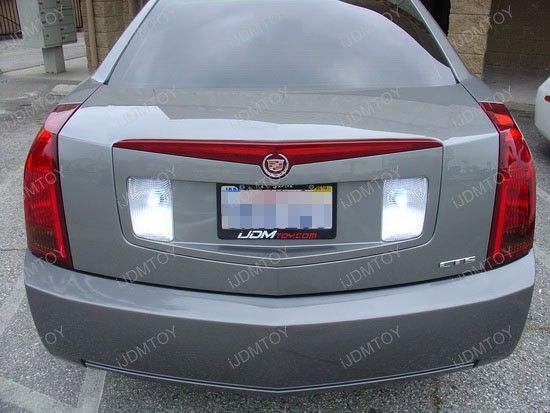 This sporty 2006 Cadillac CTS makes impression not only with its pose, but with the amazing CREE High Power 3156 LED backup lights, too.
Sadly, we did not get any pictures from night time, but even at daytime you can tell from the pictures, the LED bulbs are outstanding. These 3156 Reverse LED lights are brighter than the stock bulb, emit a stronger, 6000K Xenon White color, consume less power and last about 20k working hours...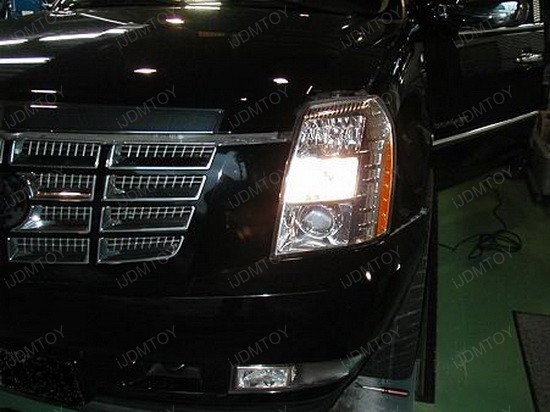 Completely redesigned, the 2008 Escalades features a lot of improvements, but the customer went further and got
5202 LED Bulbs
for his Caddy.
As we all know, this a beautiful driving machine, and it performs. This vehicle is everything a luxury SUV should be, and even more. And with such DRL LED upgrade, it turns out to be "The sexiest full-size SUV on the market"...
For more news and updates about Cadillac, please visit our Car LED blog