--------Shop Chevrolet Parts & Accessories--------
--------Chevrolet Gallery Pictures--------
For more pictures of our customers installed the LED lights on their Chevrolet, please visit our Chevrolet Gallery
--------Chevrolet News and Updates--------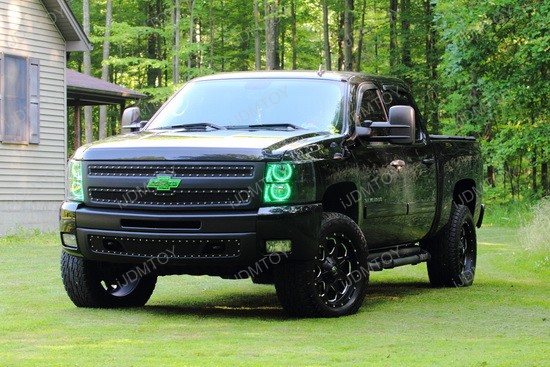 Our 96-SMD RGB LED Angel Eye Rings are meant for a direct on the older 3-Series BMWs like the E36 and E46 chassis models, but as long as there is enough space in the headlight and your customization skills are proficient; you can install it on other vehicles like this Chevrolet Silverado truck.
Since these RGB LED halo rings were meant to be a direct add-on for the BMWs in the compatibility, some slight modifications were most likely made to the headlight to accommodate these so this is recommended for professional installation or highly proficient DIY individuals...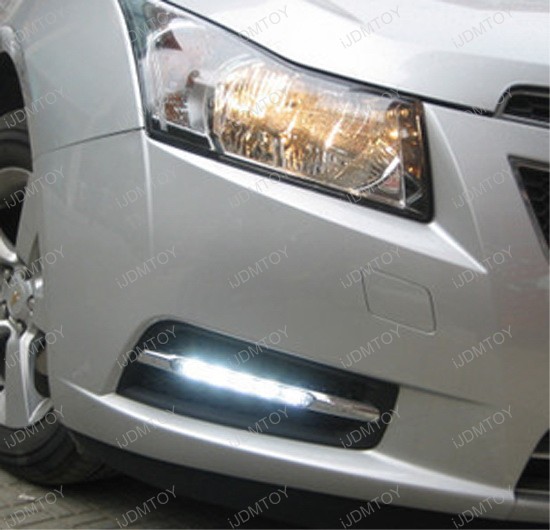 We have got this 2012 Chevy Cruze installed our iJDMTOY exact fit 10W High Power LED daytime running lights for its daytime running lights last week.
Our iJDMTOY High Power LED DRL will replace either 2011 2012 2013 Chevrolet Cruze's lower bumper plastic cover or the OEM fog light lamps, and now available in Xenon White.
To install this LED DRL kit is pretty simple, just plug and play...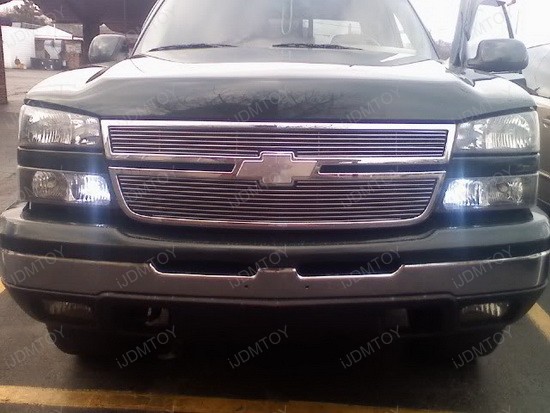 Chevrolet Silverado is a great overall pickup, that is designed for work, but these
3157 LED Daytime Running Lights
make it somehow more friendly and modern at the same time.
What's more, the 3157 LED Driving Lights will contrast the truck from its surroundings, making it more visible, which can significantly reduce the risk of accidents during daylight hours. I am sure visibility is essential when using the vehicle for towing or other heavy duty work, so you can think of your own safety and equip your truck with some top quality LED product...
For more news and updates about Chevrolet, please visit our Car LED blog