--------Shop Chrysler Parts & Accessories--------
--------Chrysler Gallery Pictures--------
For more pictures of our customers installed the LED lights on their Chrysler, please visit our Chrysler Gallery
--------Chrysler News and Updates--------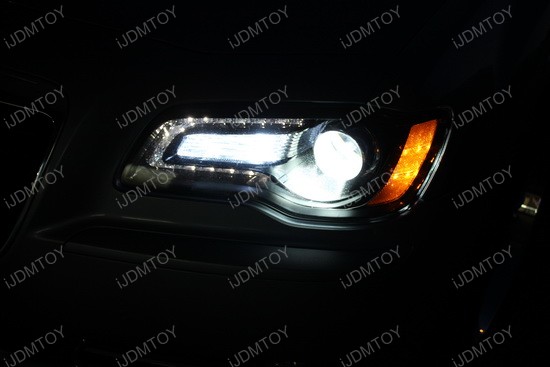 The featured 2013 Chrysler 300 can really grab your attention when the turn signal lights start blinking with the super-cool PSY24W LED bulbs. But before we proceed further with reviewing this awesome product, let's pay some attention to the headlights.
The jeweled C-shaped LEDs give the Chrysler 300 a distinctive, confident look, previously only seen in European luxury cars. And these PSY24W LED Turn Signal Lights are perfect addition to the whole headlight design conception...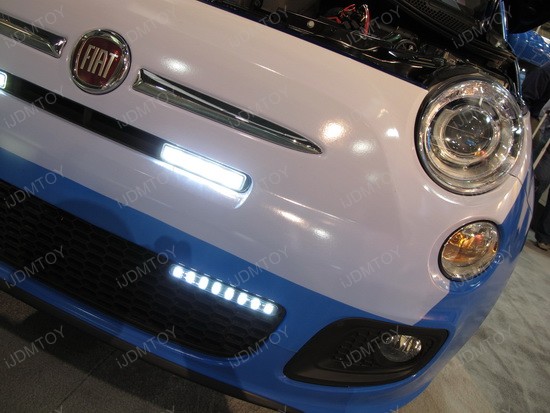 Here's my second stop – the Chrysler FIAT Booth, where I saw this FIAT 500 and its phenomenal LED Daytime Lights. At first, I was quite surprised with the shining look of this vehicle, but then I realized this was one very good and interesting application of LED daytime running lamps.

The Ultra-slim Design fits like a glove and is a great match to the whole modern look of the car. In one word – perfect!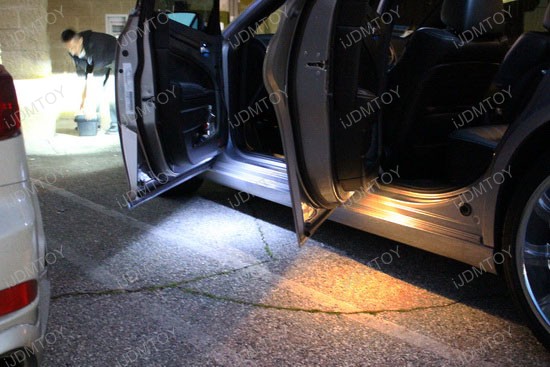 The image-building 2013 Chrysler 300 is handsome and classy, but with these
Rigid Loop LED lights
, it turns into a gorgeous and classy luxury muscle car.
Check out the featured Rigid LED Bulbs and see for yourself how such small LED upgrade gives the whole ride a brand new look. Even the sound-blasting 10-speaker Beats by Dr. Dre luxury sound system can't "beat" the impression such LED upgrade gives...
For more news and updates about Chrysler, please visit our Car LED blog