Search by Bulb Size
Installation Guides & Articles
HID Conversion Kit is probably the first major upgrade you will do for your car. Here we will show you step by step on how to install the HID conversion kit...(read more)




A lot of customers have issues when installing the HID conversion kit for Toyota Corolla and Matrix. This is because these two cars use the low beam as daytime running lights, and here we will show you how to fix it...(read more)

Hate your stock HID bulbs that are so dull and yellow? Now you can upgrade them with iJDMTOY's 6000K, 8000K or even 10000K more aggressive HID look ...(read more)




Have questions about HID headlights? Here you will find our most complete FAQ and troubleshoots on HID conversion kit temperature comparison, installation help, problem resolving...(read more)

A customer recently installed Garax D4S HID lights bulbs, Ultra Blue 5-SMD 2825 LED bulbs for parking lights, and a 10000k 9006 HID conversion kit for fog lights on his 2007 Lexus IS350...(read more)




D4S HID bulbs are the new mercury free version of D2 bulbs exclusive for Lexus and Toyota. Here we will guide you through the installation based on a Toyota Prius to get rid of the stock for ultra white 6000K...(read more)
Why are bright headlights important?
Having functional and bright headlights are extremely crucial. Without headlights, driving at night is nearly impossible. According to a 2012 National Highway Traffic Safety Administration report, 80% of the cars on the road are still equipped with the "old school" halogen headlamps and need an upgrade. At iJDMTOY, we can give your car a huge boost with our super bright HID headlight upgrades or the latest LED headlight conversion kit.

We also carry the D1S, D2S, D3S and D4S OEM upgrade HID replacement bulbs for those looking for a more aggressive look for their luxury vehicles, such as Audi, BMW, Mercedes, Lexus, etc.
More HID & LED headlights installation
More articles about HID or LED headlights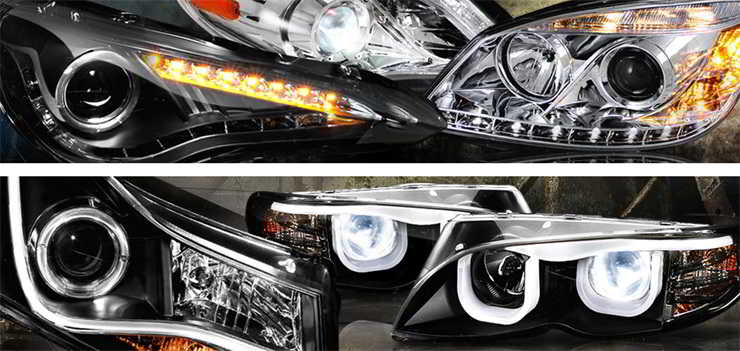 Search by vehicle