--------Shop Hyundai Parts & Accessories--------
--------Hyundai Gallery Pictures--------

For more pictures of our customers installed the LED lights on their Hyundai, please visit our Hyundai Gallery
--------Hyundai News and Updates--------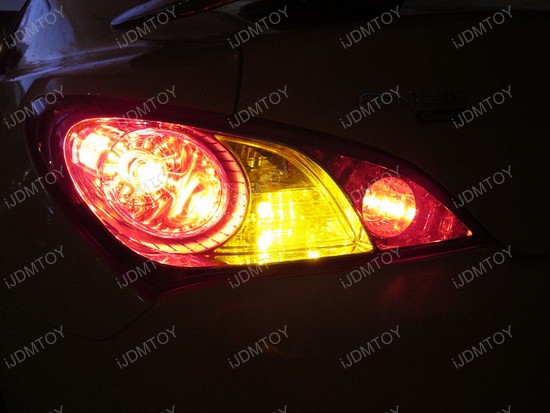 If
you look at this 2010 Hyundai Genesis Coupe, you just can't miss the super bright 1156 LED bulbs installed for turn signal lights.

The owner wanted a custom look with instantly responsive turn signal lights and he went with these amazing iJDMTOY 1156 LED bulbs. Thanks to 18 beautiful high quality 3-cell 5050 SMD chips per piece, providing 360 degrees illumination, the featured LED Turn Signal Bulbs are much brighter and colorful than the stock OEM dull yellowish tungsten lamps...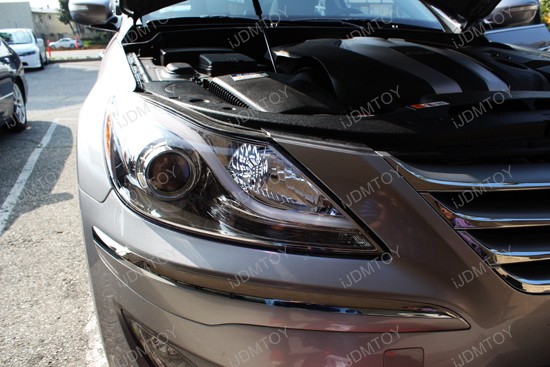 The 2013 Hyundai Genesis Sedan offers style, features and power, but the High Beam LED Daytime Running Lights are a must have for an authoritative presence on the road. This customer really wanted to give his luxury car a distinctive look and purchased H7 LED High Beam bulbs from iJDMTOY.

After that he brought it to an autoshop for installation. It seems that guys over there couldn't figure out how to install this plug and play product and informed him the product is wrong. Anyway, he went back to iJDMTOY for return and these guys installed the very same High Beam LED DRL bulbs for free...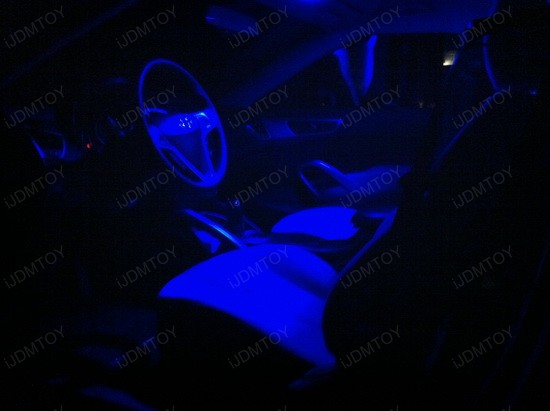 Nothing can beat the all new Hyundai Veloster when it comes to style, space, and comfort but it looks really irresistible with a small upgrade of
Blue interior lights
. Just check out the pictures of Hyundai Veloster with installed Blue LED interior lights and experience the difference. If you think that Hyundai Veloster is a self sustained vehicle in terms of style then just install these Blue interior lights and see the kind of attention you will receive from everyone.
Blue LED interior is surely the best upgrade for Hyundai Veloster as it not only renovates its interior look but it also enhances its overall appearance. After installing these Blue LED interior lights you will notice that your Hyundai Veloster looks more stunning and spacious than before. The Blue LED interior light kit comes with two SMD bulbs for dome and a single SMD bulb for the trunk area...
For more news and updates about Hyundai, please visit our Car LED blog