--------Shop Infiniti Parts & Accessories--------
--------Infiniti Gallery Pictures--------
For more pictures of our customers installed the LED lights on their Infiniti, please visit our Infiniti Gallery
--------Infiniti News and Updates--------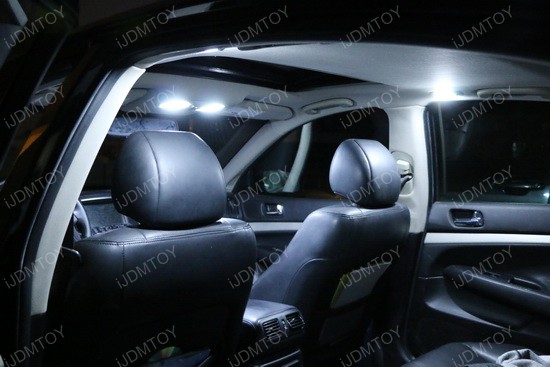 At iJDMTOY, we equipped a 2009 Infiniti G37 Sedan with an exact fit LED interior light kit package for a brand new, sleek interior ambiance.
This gives the G37 a nice surreal glow, all the while lighting up the interior to combat the darkness. This makes the Infiniti G37 LED Interior package and the Infiniti Q60 LED Interior package simply the must-have add-on for any Infiniti fan.. .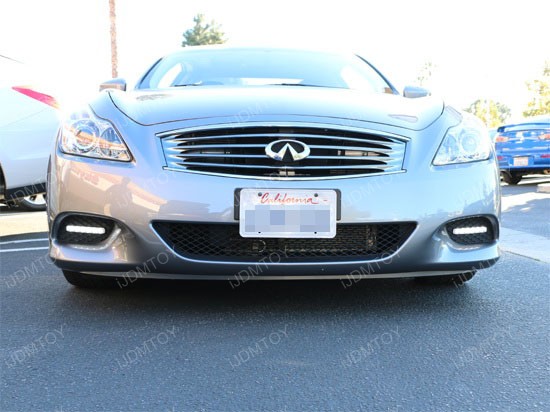 I am sure many can agree that LED Daytime Running Lights gives most vehicles a stylish front end appearance. Sadly, not all vehicle manufacturers are like Mercedes, Porsche and Audi. However, there is an alternative to achieve that look at a small fraction of the cost with a universal 6-LED Philips style high power DRL kit. The 6-LED Philips style high power DRL kit can be installed on virtually any vehicle with its dimensions
The 6-LED Philips style high power DRL kit is universal so of course you do have to do some research on how you will mount it on your vehicle. However, the Infiniti G37 coupe has an empty faux mesh plastic on the bottom of the bumper where fog lights are generally located. The Infiniti G37 has a very aggressive front end with sharp body lines. The 6-LED Philips style high power DRL kit adds onto an already beautiful front end with a clean OEM look. ..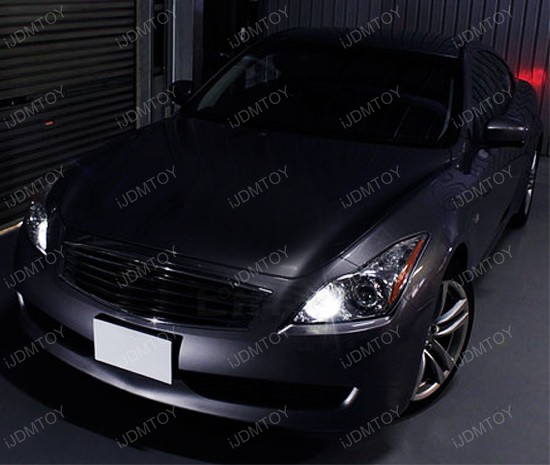 Parking lights are also known as city lights and are the lights that turn on at the first position of your light controls. These lights provide additional light in addition to the main low beams and are sometimes used as turn signals on certain vehicles as well.
Many higher end vehicles such as this Infiniti G37 comes with factory installed HID headlights for the low beams and the yellow incandescent parking light bulbs just do not do justice next to them. Installed on this Infiniti G37 are our 168 LED parking lights which have 9-SMD 5050 LED diodes per bulb...
For more news and updates about Infiniti, please visit our Car LED blog