Check out the Mercedes Benz G-Class LED Taillights (72-021)
Take note at the underside of the Mercedes Benz G-Class LED Taillights.

On the assembly:
You will see an arrow next to the built-in resistors that is a notation on which side (left or right) you'll be installing the assembly.

LED tail lamp assembly has built-in resistors to prevent error message and hyper flash.

There are four wires to power up the LED tail lamp: black wire to negative, green wire to taillight, red wire to brake light, yellow wire to turn signal
Double brackets:
The brackets will be directly mounted onto the G-class tail lamp location and then used to secure the new LED taillights via the holes on the edges of the bracket.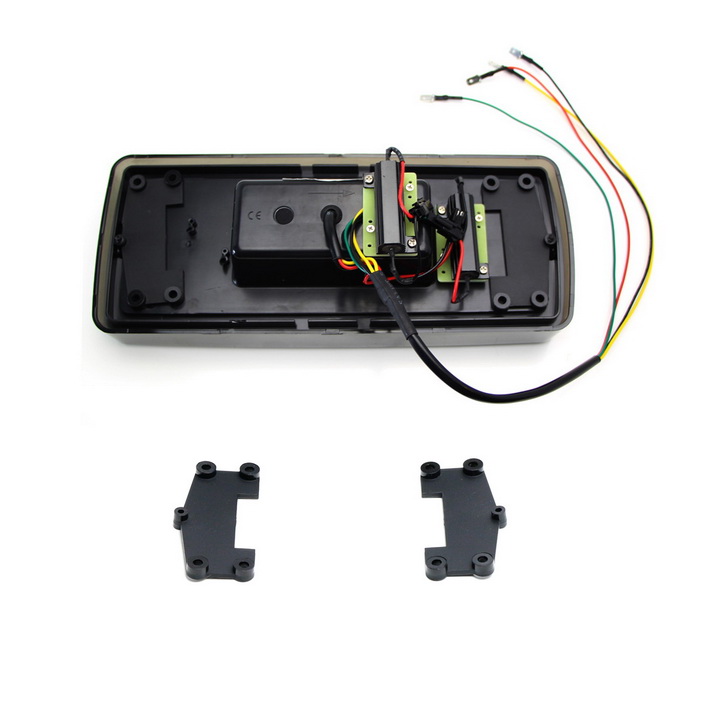 Step 1: Remove the stock tail lamps. Take a look at the taillight housing and you will see two screws located at the corner of the taillight lens. Remove the screw and take off the stock tail lamp lens.
Later on in the installation, you will be mounting back the new LED assembly in the same outer corner holes, so please remember the placement of the stock lamp.
After you take off the tail lamp housing lens, you will see the exposed bulbs, as well as the mounting locations used to secure the tail lamp onto the vehicle.
Notice that the holes are positioned in a way so that they are towards the curved end of the tail lamp assembly. Because of this design, you will be securing the mounting brackets on the same holes: two on the outer holes for one bracket, and two on the inner holes of the other bracket.

After you remember the locations to mount the brackets, you can remove the entire tail lamp housing.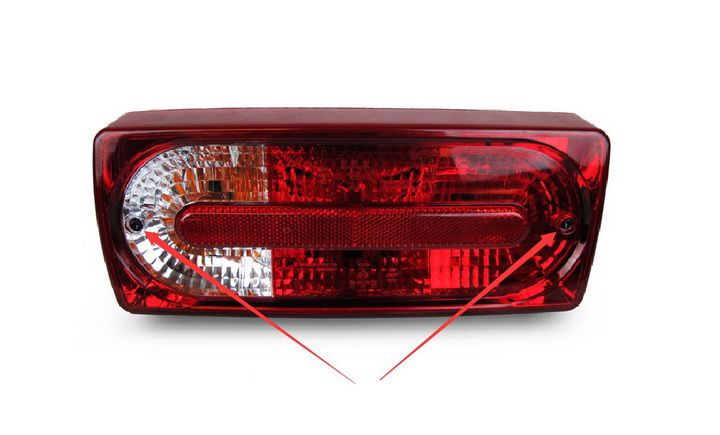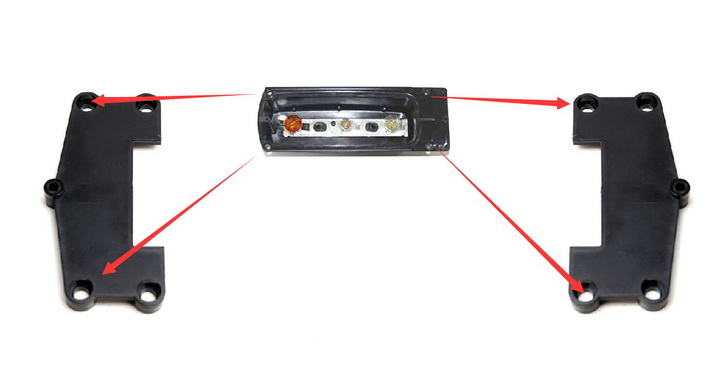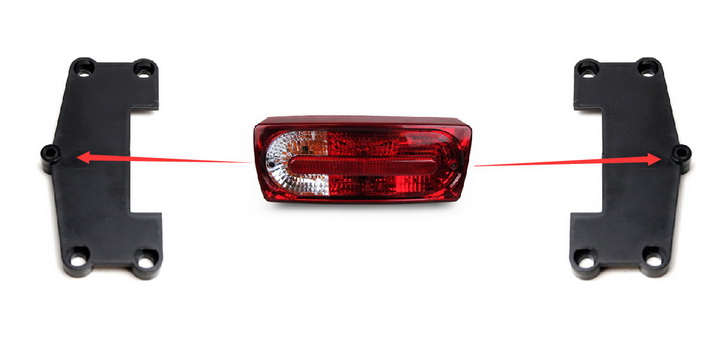 Step 2: Take a look at the close-up of the mounting bracket which you'll be mounting directly back onto the exposed tail lamp location. Mount two brackets back onto the tail lamp location using the outer two holes for one side of the bracket, and the inner two holes on the other side of the bracket.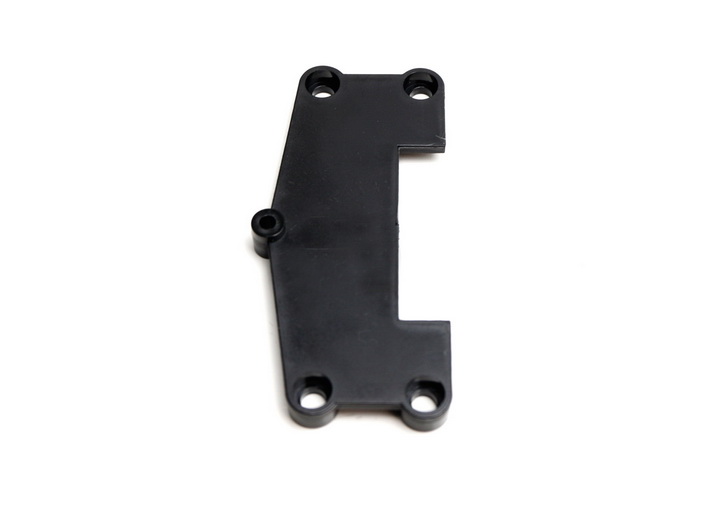 Step 3: Connect the wires before you secure the LED taillight assembly.
Black wire to negative
Green wire to taillight
Red wire to brake light
Yellow wire to turn signal
Step 4: Now take the new Mercedes G-Class LED taillights and mount it onto the brackets via the center holes at the outer edges of the brackets.
(The last photo is a hypothetical of how the bracket positioning would look if you were looking at the underside of the LED assembly.)