--------Shop Lexus Parts & Accessories--------
--------Lexus Gallery Pictures--------

For more pictures of our customers installed the LED lights on their Lexus, please visit our Lexus Gallery
--------Lexus News and Updates--------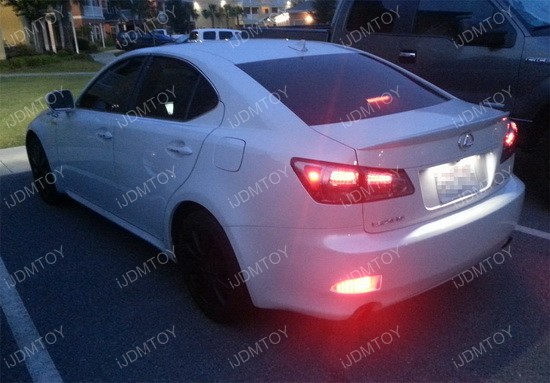 These Lexus IS LED bumper reflectors are a nifty way to add some more unique spice to your car without going overboard.

They are showy enough, but not to the point of being too overly powerful. The red LED lights serves as an alert for people around you so they can notice you more and react accordingly. The choice of red or clear smoked has a whopping 33 pieces of LED lights for the ultimate illumination...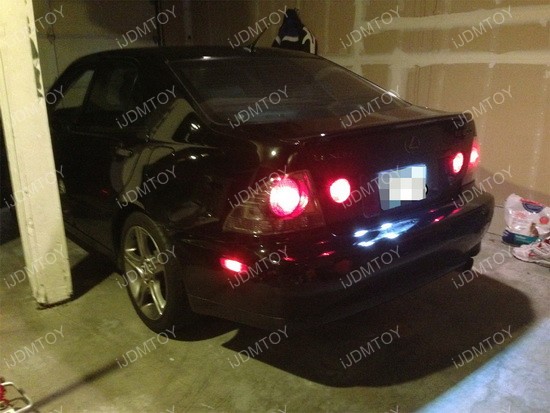 The OEM replacement LED License Plate Lamp is carefully created with high quality 18 pieces of SMD LED lights that are way brighter than their stock versions. This super high power license plate lamp directly replaces the OEM license plate lamps to give you a much brighter look that it's almost unbelievable.

The xenon white color is a punchy burst of bright color that's just leagues above that stock light that's barely visible, even in the dark. The even illumination makes sure that your license plate looks great entirely so you wouldn't have to worry about any part of the license plate holder looking spotty...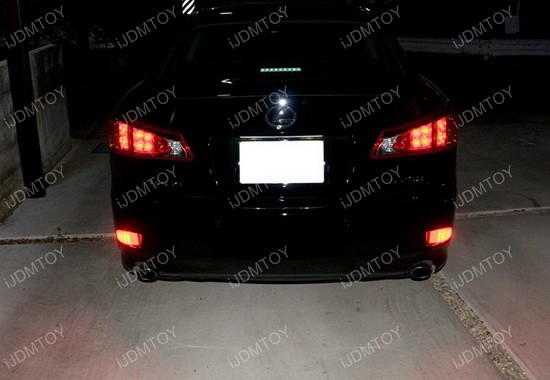 These red or clear smoked lens LED bumper reflectors add a great touch to your Lexus IS and makes it a tad bit different from other Lexus vehicles on the road.

They can replace the stock reflector and function as the add-on brake lights as well, so you can have the full pick of what you want to do with your car. These bumper reflectors give your beloved Lexus IS a little bit of oomph and give it an extra smidgen of character that sets it apart from everyone else...
For more news and updates about Lexus, please visit our Car LED blog