--------Shop Mazda Parts & Accessories--------
--------Mazda Gallery Pictures--------

For more pictures of our customers installed the LED lights on their Mazda, please visit our Mazda Gallery
--------Mazda News and Updates--------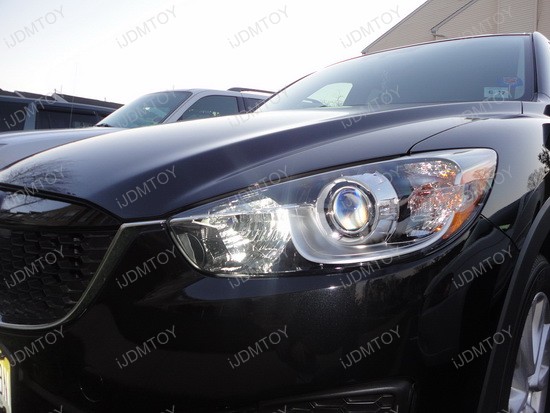 For most of the newer passenger cars that are equipped with factory daytime running lights, they also function as another type of light such as the turn signals or more commonly, the high beams. This is true for most vehicles, but for a select few, they have dedicated daytime running light bulbs depending on what type of headlight trim the vehicle has.

In the case of the 2013+ Mazda CX-5's, the halogen headlight trim uses the high beams at half power as the LED daytime running lights and the HID/Xenon headlight trim uses a dedicated daytime running light. With these cars, the high beams are separate and are not changed when changing the daytime running lights...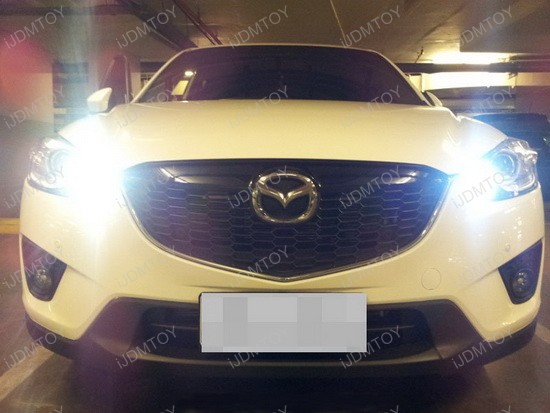 With a lot of the newer vehicles out on the road today, most or all of them come from factory with standard daytime running lights as a safety feature. Since most vehicles come like this as a standard feature, they are all mostly the same type of light as well which does not make your car stand out at all.

This is where our LED daytime running lights come into play, they are rated at 6000K Xenon White so they provide an HID-like color that is sure to turn heads...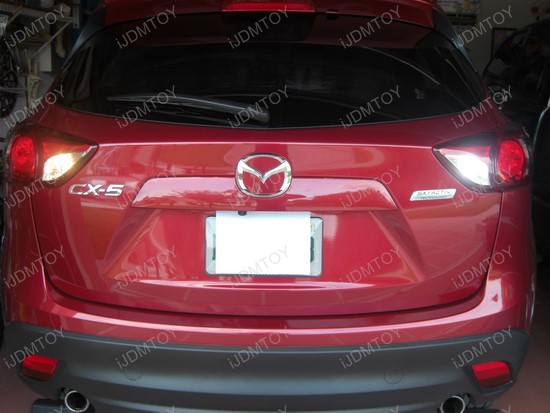 Look at this Mazda CX-5 – the crossover's handsome styling backed up by the aftermarket LED Backup Lights from iJDMTOY is a great combo.

One risky reverse can lead to some unexpected consequences, so illuminating the rear road with such bright backup lights can keep you away from troubles. Each Plasma High Power T10 LED bulb is packed with an array of 1 piece 2.5W high power LED emitter on top and 4 pieces 2.5W high power LED emitter all around, pumping out approx 500 lumens of dazzling 6000K Xenon White color, consuming only 3W...
For more news and updates about Mazda, please visit our Car LED blog