--------Shop Scion Parts & Accessories--------
--------Scion Gallery Pictures--------

For more pictures of our customers installed the LED lights on their Scion, please visit our Scion Gallery
--------Scion News and Updates--------
Blue is such a cool and calming color and if you were given the chance, would you choose to bathe your interior with blue
LED interior lights
?
It's definitely a step out of the box from the conventional halogen yellow bulbs for sure and it's even a deviation from xenon white LED upgrades as well. The glow gives your car a much different look so that it looks different from everyone else's ride as well...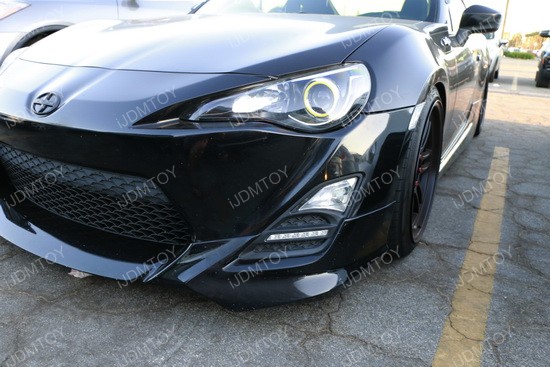 Everyone knows that the Scion FR-S is a very popular car among car enthusiasts and the world of car modifications, so there are plenty of aftermarket products that are catered specifically to the car at hand.
These OEM Fit Scion FR-S LED daytime running lights are an exact fit with no modification needed at all to give your FR-S a fresh new look. If your Scion FR-S already has stock fog lamps, you will need to remove them before proceeding with the installation...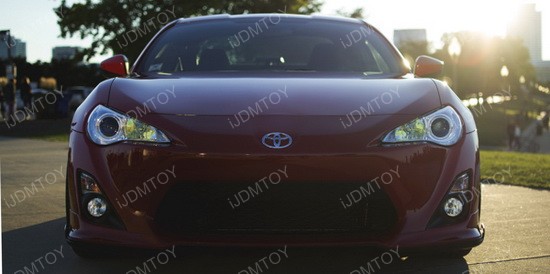 This OEM fog lamp kit has an authentic look with the JDM style, giving your Scion FR-S fog lights a genuine Toyota 86 appearance. The
Scion FR-S OEM Fog Kit
makes a stunning tribute to the Toyota 86 OEM fog lights and is definitely a great change from stock American.
Each Toyota 86 style fog light kit for the Scion FR-S comes with a complete set (both left and right) of fog lamps with H11 halogen bulbs. The genuine Toyota 86 looks so rare in the US that anyone with the OEM fog lamp kit is bound to stand out in a positive way...
For more news and updates about Scion, please visit our Car LED blog