--------Shop Volkswagen Parts & Accessories--------
--------Volkswagen Gallery Pictures--------

For more pictures of our customers installed the LED lights on their Volkswagen, please visit our Volkswagen Gallery
--------Volkswagen News and Updates--------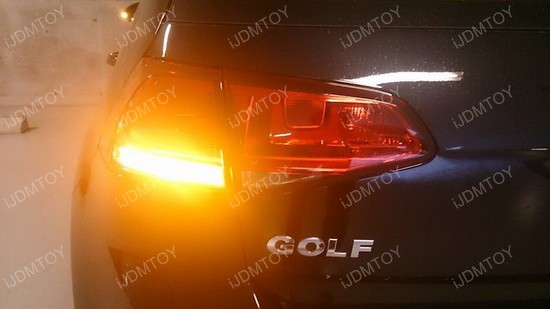 These are CAN-bus error free LED turn signal bulbs on a Volkswagen and come in either xenon white or amber yellow. They serve to replace the stock PWY24W/PW24W incandescent bulbs for a whole new clear look. Not only are they brighter and sharper, they also have a faster response time than stock bulbs.
Their clear look also gets rid of the "fried egg" look. Because this LED turn signal bulb is a plug-and-play, there is no modification required...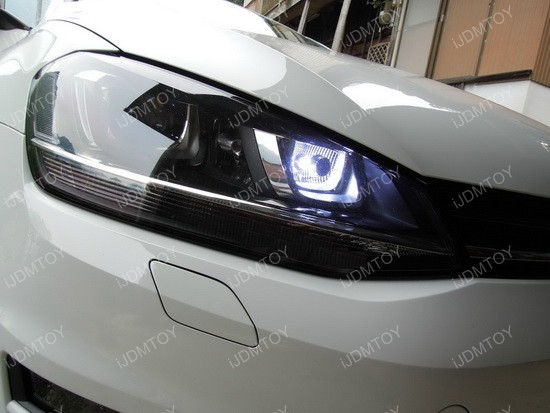 These error free 10-SMD LED replacement bulbs replace the stock PWY24W PW24W halogen bulbs for a brighter, cleaner xenon white or amber yellow brilliance. The clean front end also gets rid of that ugly "fried egg" look that plagues many European car owners.
Many people know how irritating that fried egg look is, as it practically makes people self-conscious of the way their car looks...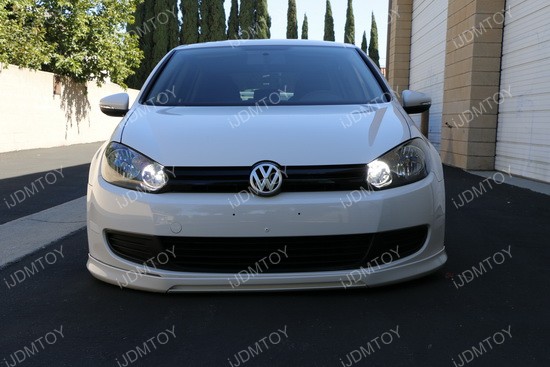 Volkswagen MK6 Golf cars are known to be fun, sporty, and youthful and what's better to show off some of that spunkiness than with a set of new H15 LED bulbs to spice it up? Get ahead of the bandwagon and snag a pair of these
CREE LED bulbs
before everyone else does.
These bulbs have practically just rolled off the assembly room so practically no one has them yet. It's good for 2009-up Volkswagen MK6 Golf or GTi with standard halogen headlight trims for a nice new look without much effort needed...
For more news and updates about Volkswagen, please visit our Car LED blog