Features (2 pieces) T10/T15 LED replacement bulbs powered by (10) 6000K xenon white high power 5W XB-D CREE LED lights 360-degree illuminating wit...

View full details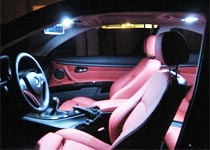 Interior Lights 101
LED bulbs are much brighter but they also last longer than the traditional incandescent bulbs. For the rest of the cars with plain incandescent bulbs, iJDMTOY offers an upgrade by using the LED replacement bulbs. We carry the complete sizes and colors for the interior use LED replacement bulbs, such as T10 (168/194/2825), 31mm (DE3175/DE3022), 36mm (6411/6418), 42mm (211-2, 578, 579), etc.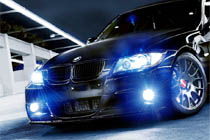 HID Conversion Kit 101
HID lighting is perhaps one of the most important precautionary upgrades you can make for your car. Upgrading HID bulbs and HID Conversion Kit allows you better visibility to see the road ahead with an unrivaled amount of clarity. Say good-bye to unclear street signs when driving at night. Instead, feel more confident than ever before by upgrading HID bulbs and HID Conversion Kit that leads the way, no matter where you go.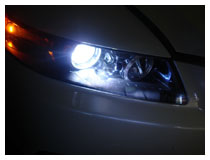 How to Install Xenon Light Bulbs
Hate your stock HID bulbs that are so dull and yellow? Not anymore! Now you can upgrade them with iJDMTOY's 6000K, 8000K or even 10000K more aggressive HID look...

Fog Lights 101
also known as fog auxiliary lights, are very useful in providing additional lighting output on the road during night time driving, especially in extreme weather conditions such as fog, rain and snow. iJDMTOY has a large selection of different fog light replacement bulbs that will cater to your every need, whether it is for aesthetic appearance or functional use. Our selection includes high powered CREE LED replacement bulbs, COB type LED bulbs, HID conversion kits and standard halogen bulbs in a variety of bulb sizes from H11 (H8, H9), 9006 (HB4), 9145 (H10), 5202 (H16, PSX24W), 880 (890), H1, H3 and H7. You may not be able to foresee any fog that is coming your way but you can definitely be prepared for anything with iJDMTOY's super bright LED or HID lights.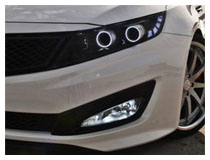 How To Install LED Fog Light Bulbs?
Step by step installation guide to show you how to install the LED fog light replacement bulbs base on a Kia Optima. This installation guide will apply for any other cars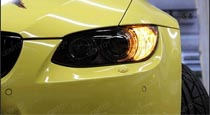 Turn Signals 101
It's important to keep your turn signal lamps sharp and noticeable. Compared to the OEM incandescent bulbs, LED bulbs with a much faster responding time and brighter shine have become more and more popular and replace the old school stock bulbs for the turn signal lamps. Front turn signal lights are usually white or amber and rear turn signal lights are usually amber or red. You may need load resistors to prevent hyperflash.
From headlight to taillight, iJDMTOY carries a wide range of LED replacement bulbs to convert all of the halogen and incandescent bulbs on your vehicle. Upgrading to LED lighting is one of the easiest modifications you can do to a car and it will make an immediate difference for both the visibility and style of your vehicle. Whether you want to replace your interior dome and map lights or upgrade your headlights, we will we have exactly what you need. There are various benefits that come with upgrading to LED lights from the standard halogen bulbs. LED bulbs will have a much longer life span, they have a brighter illumination, and they are more energy efficient than most bulbs that come on your car from the factory. It's time to make the switch to LED and upgrade all of the lights on your car from the rear tail brake lights, turn signals, backup lights, and license plate lights all the way to the front fog lights, parking lights, and DRL daytime running lights.
Here at iJDMTOY, we are pleased to offer our customers only the best in automotive lighting. With easy to follow instructions and high-quality products, it is easy to modify your vehicle when you shop with us. If you have any questions about your order or our products, our customer service representatives will be happy to help.