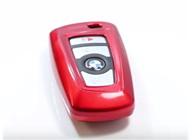 Key Accessories
Don't forget about accessorizing your keys! There are tons of keychains and key covers to choose from. Key Covers come in all designs, including leather, silicone, or plastic. Key covers are a great way to accessorize your key and protect it at the same time.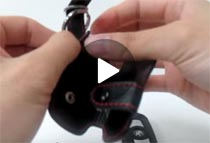 How to Install Protective Key Holder
Per a customer's request, we have decided to post this installation video for how to install our leather key holders. Just 2 tips: the screws are very small, so please do this installation on a table so you won't lose the screws and when you tighten the screws, do not tight it too much, as long as it get locked, that should be fine.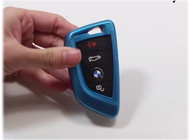 Check out this video demo to see how to snap in your new key cover. It's very simple and you will have a great look in no time.
iJDMTOY offers a wide range of key fob covers and cases to give the keys to your ride a unique look with additional protections from bumps, drops, and scratches. Whether you want to protect your key fob, add some grip, or give your keys a pop of color, iJDMTOY has the exact type of case that you are looking for. Give your key fob a durable protective case by picking up one of our genuine carbon fiber or metal cases. You can also add some additional grip to your key fob with a leather or silicone cover or give your keys a pop of color with a plastic shell or TPU sleeve. We carry a variety of key chains as well for even more key customization options.
Here at iJDMTOY, we are pleased to offer our customers with only the best in automotive lighting. With easy to follow instructions and high-quality products, it is easy to modify your vehicle when you shop with us. If you have any questions about your order or our products, our customer service representatives will be happy to help.