Features Good for 2010-up Hyundai Genesis Coupe No modification required! The billet aluminum rod screws into the original towbar opening to suppo...

View full details

Features Good for 2011-2018 Hyundai Veloster No modification required! The billet aluminum rod screws into the original towbar opening to support ...

View full details

Features Fit 2010-2016 Hyundai Genesis Coupe ONLY (does NOT fit Genesis Sedan) Made of T6 lightweight aluminum with anodized sporty red color tow ...

View full details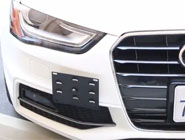 Front License Plate Mounts
iJDMTOY has a wide variety of tow hole mounts, including vehicle specific license plate brackets, universal fit brackets, tow hole rings, and GoPro mounts as well. You can mount your license plate/tow hook ring on the side of your bumper using the tow hook location so there's no drilling or modification involved!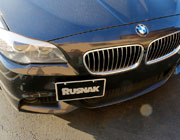 License Plate Tow Hook Adapter Installation Guide
This is iJDMTOY's general guide on how to install the license plate tow hook mount, as demonstrated on a BMW. The installation process would be the same general idea for other cars.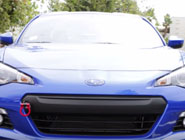 How to Install Red Racing Tow Ring on Subaru BRZ/Scion FRS Video Tutorial
This is an installation demo video on how to install a red racing tow ring on a Subaru BRZ or Scion FRS. This is an easy installation that will only take you a few minutes.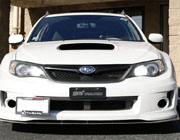 Subaru WRX License Plate Tow Hook Adapter Installation Guide
This is a vehicle specific tow hook license plate mount installation guide for the Subaru WRX. Many Subaru WRX nowadays have the license plate tow hook mount so it's about time to join the club!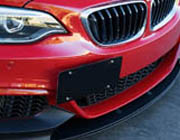 Tow Hook License Mount Bracket Blog
Most cars are equipped with a tow hook mount that is to be accessed when the vehicle needs to get towed for any reason, but there are other more practical ways to utilize the location and transform the car. For people who want to mount their license plate on the side of their bumper, the Tow Hook License Plate Mount is a great kit to relocate the license plate from the middle of th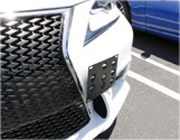 How to Avoid Triggering the Parking Sensor
The license plate tow hook adapter has eight different locations you can choose to mount in order to accommodate any sensor related issues. If the bracket is too close to the parking sensor, you can choose the location in the bottom right hand corner. If you still trigger the parking sensor, just unplug/disable that particular sensor only.
iJDMTOY offers a wide range of license plate relocating brackets as well as tow rings and straps to give your vehicle a unique and sporty look. Our license plate brackets allow you to avoid putting holes in your car's front bumper or to install your front license plate in a location that is more aesthetically appealing. The tow hook license plate mounts are a great option to utilize the factory tow hook hole for an easy installation with no drilling or modification required. You can also use the factory tow hook mounting location to add a tow strap or tow hook for that sporty race car look.
Here at iJDMTOY, we are pleased to offer our customers with only the best in automotive lighting. With easy to follow instructions and high-quality products, it is easy to modify your vehicle when you shop with us. If you have any questions about your order or our products, our customer service representatives will be happy to help.