Flasher, Relay Harness, Wiring Adapters
When installing car LED lighting, don't forget about the relay harnesses, adapters, resistors, decoders, and other wiring accessories! Sometimes, in order to get your LED application functioning flawlessly, you will need to install the special wiring adapters or harness in conjunction with the LED. These various wiring accessories fix common issues like hyper flash, error messages, flickering, and more so you can have your car LED lighting working as soon as possible.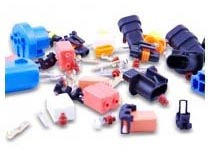 Wiring is Still Important!
When it comes to LED and HID installation, sometimes we need not only the product, but also some special wiring/adapters in order to do the job right. We've got adapters for your lights, a relay harness, a decoder, resistors, or an automatic switch to turn on your lights with the car engines. Fixes for hyper-flashing, error, messages, flickering, and more have never been easier to solve and figure out thanks to our selection of quality parts.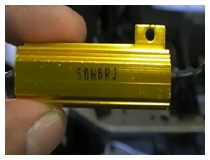 We get this questions the most: why LED bulbs hyper flash? Because LED bulbs have lower power drawn comparing with stock turn signal light bulbs, therefore you will need to add load resistors to prevent the hyper flash...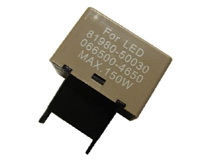 What Else Can You do to Prevent Hyperflash?
Besides load resistors, what else can you do to prevent LED hyper flash? If your car is a newer Lexus Toyota or Scion, you can also try the 8-pin LED flasher to get rid of the annoying hyper flash problem…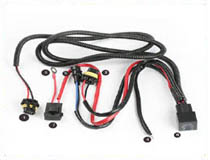 Here we will show you how to install the relay harness for a HID conversion kit. A relay has also been known to help the following problems such as HID not turning on in cold weather; HID not turning on trouble is experienced with Auto-on systems…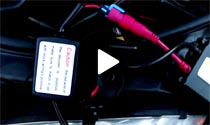 Why You Need Decoders for European Cars Demo Video
This video will show you what if you don't install the CAN-bus decoders for European cars such as Audi, BMW, Mercedes, Porsche, Volkswagen installing the HID conversion kit. The HID light will flicker and randomly turn on and off.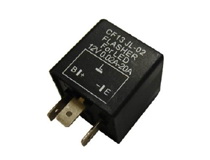 3-Pin LED Flasher for Turn Signal
For Japanese cars other than Lexus Toyota Scion, we also carry a universal 3-pin flasher relay for the LED turn signal lights. Before the purchase, please take a look at your fuse box and make sure your car indeed uses such a flasher before buying this…
At iJDMTOY, we not only have the proper LED lighting applications available, but we also want to make sure that everything you purchased will work as described. That's why we have the most complete wiring harnesses, adapters, and more to ensure that your car LED lights will function properly.
Don't hesitate to call or email one of our car LED lighting experts; we will be more than happy to advise which LED or HID lighting application is best for you and if there are other necessary relay wiring components you may need for a successful installation.