This is a tutorial on how to install the OEM grille mounted Ford Raptor LED light bar for the 2017 and later Ford F-150 Raptor (35-972). Our specially designed mounting brackets allow you to set your LED light bar in one of the most discreet locations on your heavy-duty Ford truck. There are a few prerequisites that your Ford Raptor needs to fulfill in order for this installation to be successful:
Your grille mesh must be strong enough to support the LED light bar. Your mesh is strong enough if it's at least 0.5" thick.
The gaps in the grille mesh are big enough for the LED light to pass through
The grille mesh must be relatively flat so that the LED light bar can conform to its shape
There must be enough space behind the grille mesh to accommodate the LED light bar
If you meet all of these requirements, you may move on ahead to the installation process.
Step 1: Carefully remove the lower bumper grille mesh. We highly recommend performing this step because it will simplify the process. If you choose not to remove your grille mesh, make sure you have enough hand clearance in the back to install the LED light bar.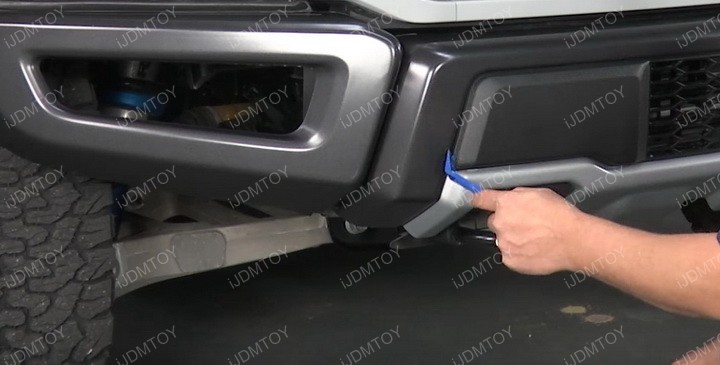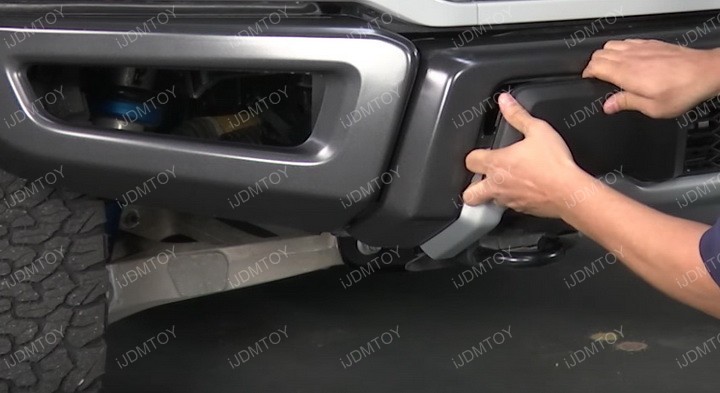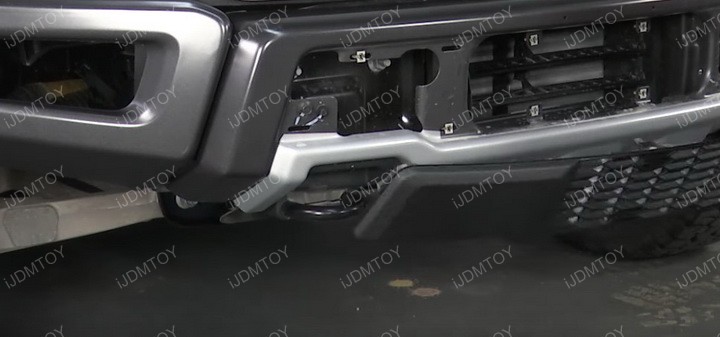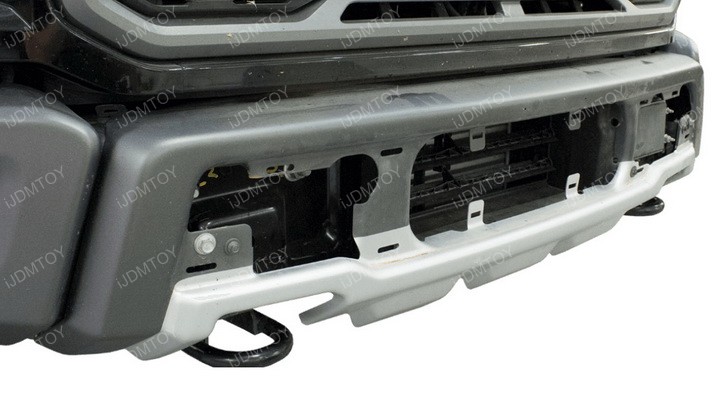 Step 2: Secure the rear side metal mounting brackets onto the LED light bar using the included washers, nuts, and bolts.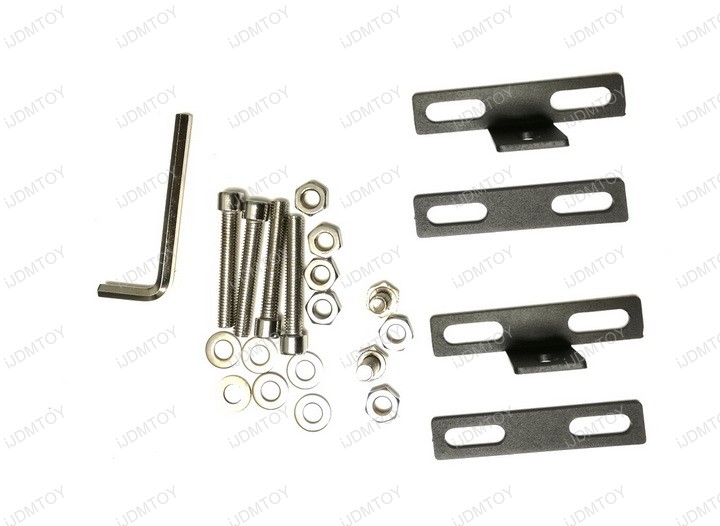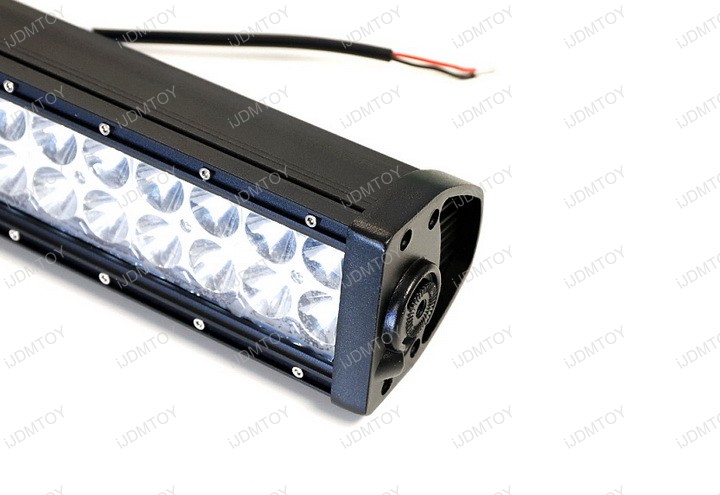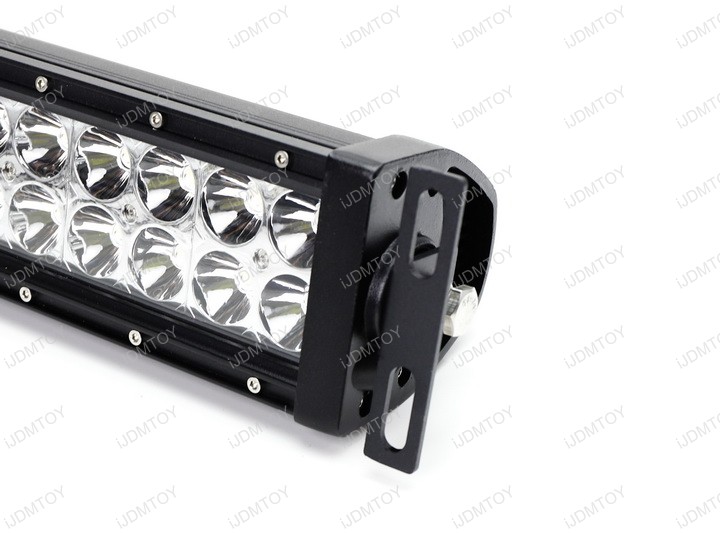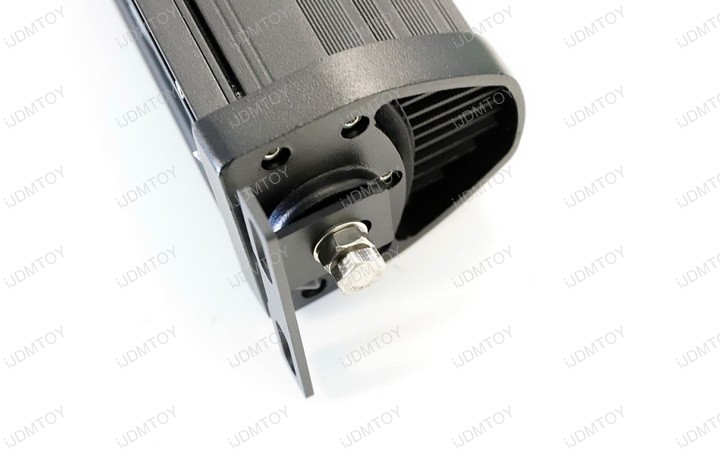 Step 3: Place the LED light bar onto the back end of your Ford Raptor's grille mesh. Place the front side mounting bracket where the rear side mounting brackets lie on the front.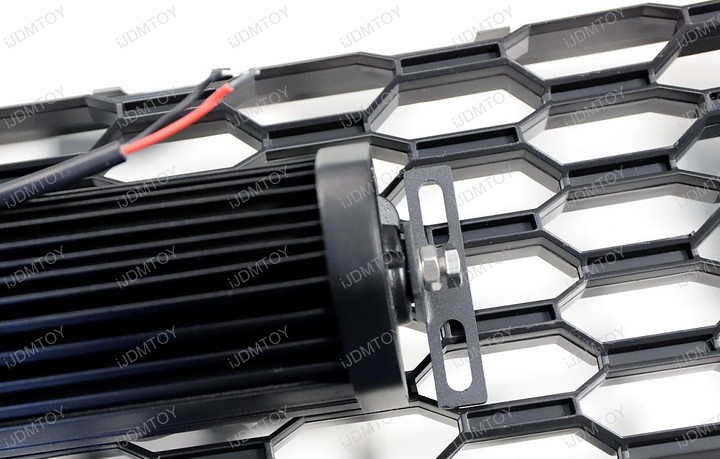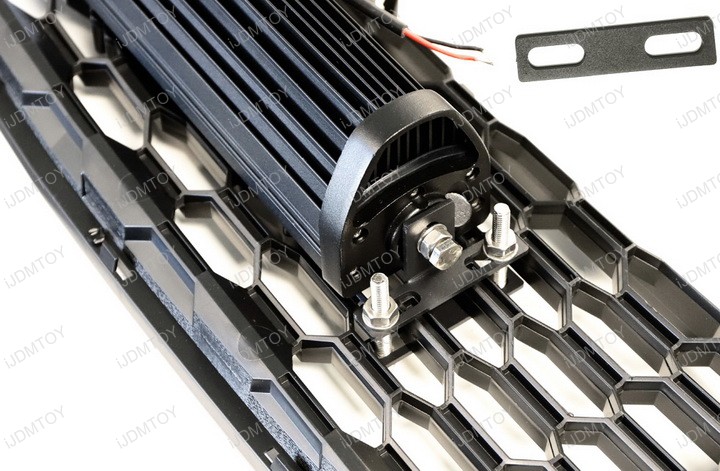 Step 4: Thread the four hex screws through the four mounting holes from the front end and secure with washers and nuts in the rear end to sandwich the grille mesh between the metal mounting brackets.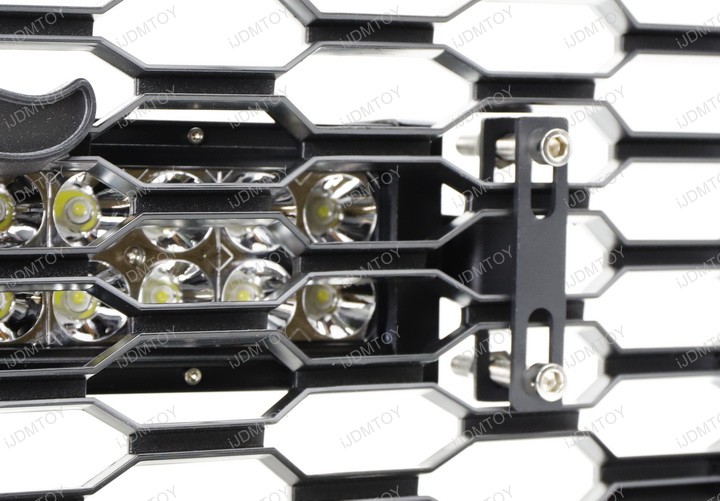 Step 5: Wire the LED light bar using the included relay wiring harness with on/off switch.
Step 6: Test the LED light bar to make sure it lights up. Once you've confirmed functionality, fully re-clip your grille mesh to finish. You may now enjoy your Ford Raptor's discreetly placed OEM grille mounted LED light bar!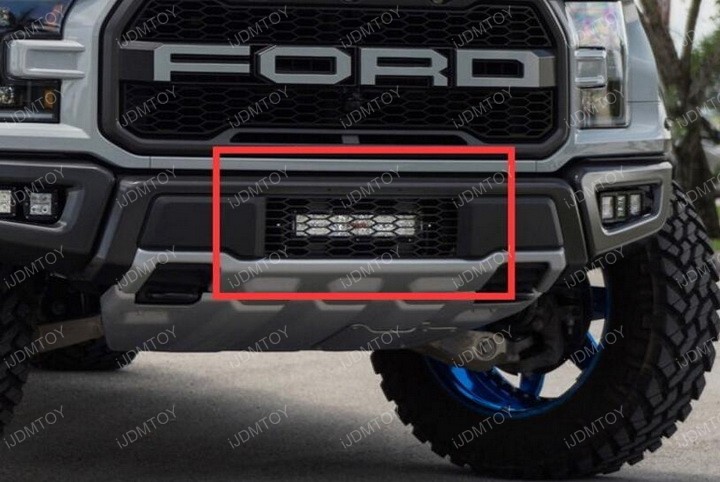 Find this and more offroad truck LED lighting today!