Lower Grille Mount 20" LED Light Bar Kit For 2003-2018 Dodge RAM 2500 3500, (1) 100W CREE LED Lightbar, Lower Bumper Mounting Brackets & Wiring Switch
Free Shipping Within 24 Hours.
Fit 2003-2018 Dodge RAM 2500HD 3500HD
Complete LED light bar kit includes (1) 20-21" xenon white 100W high power CREE spot beam LED lightbar, (1) set of industry grade steel metal constructed lower grill opening area bracket mounts and (1) set of relay wire harness w/ in-line fuse and on/off switch
Easy-to-install LED light bar kit features a 100% bolt-on installation procedures with no modification, cutting or drilling required
Hide the off-road LED light bar at the lower grille area to keep your truck with a factory stock look with excellent lighting whenever you need it to RULE THE NIGHT!
This page features a complete set of 21" lower bumper grill mount high powered LED light bar system combo for the 2003-2018 Dodge RAM 2500 3500. Each kit comes with a piece of of 100W CREE high powered LED light bar with spot beam pattern and a pair of black powder coated full metal lower bumper grille mounting brackets and On/Off switch wiring kit.

You can directly mount this LED bumper grill set to the factory bolts inside the bumper's lower grille without any drilling or modification required.
This product does not fit Dodge RAM 1500.
Q: How do I install the LED light bar on my Dodge RAM?
A: You can follow our installation guide for details on How to Install the Lower Bumper Mount LED Light Bar for your Dodge RAM. 
Q: Will this LED light bar block the air flow?
A: When we first developed the LED light bar, we conducted a significant amount of research on truck forums based on members' feedback. The consensus is that there is no noticeable effect from the LED light bar blocking the air flow.
Besides, the front end of the truck is not completely sealed after the LED light bar installation so the air can flow in from the front grille as well.
Q: Why are there oval shaped openings on the mounting bracket?
A: The oval shaped openings allow for some leeway and minor adjustment to mount the LED light bar inside of the mounting brackets for a snug fit. Prior to tightening the long screws in the oval openings, you can wiggle the mounting brackets up to an inch space to secure the LED light bar.
Q: Do I absolutely need a relay harness wiring kit?
A: Although it's not absolutely necessary to wire your LED light bar to a relay harness, we highly recommend that you do so if you don't have one already. Connecting your LED light bar to a relay harness will protect your Dodge RAM's circuits, since the relay harness has a built-in fuse, and ensures that it doesn't overload. Having your LED light bar connected to a relay harness protects your car battery's longevity; turning your car off also turns off the LED light bar. Additionally, our relay harnesses come with an on/off switch so that you can conveniently switch on/off your LED light bar whenever you need to.
Q: Is this Dodge RAM LED light bar too short to mount into my lower bumper?
A: The oval openings allow for about 1" leeway per side (total of about 2 inches) for a snug fit after all the components have been screwed in. Because of the oval opening design, the mounting brackets will have a little bit of wiggle room to allow you to properly mount the LED light bar in between. The entire LED assembly will span the bumper opening of the Dodge RAM at 32" long.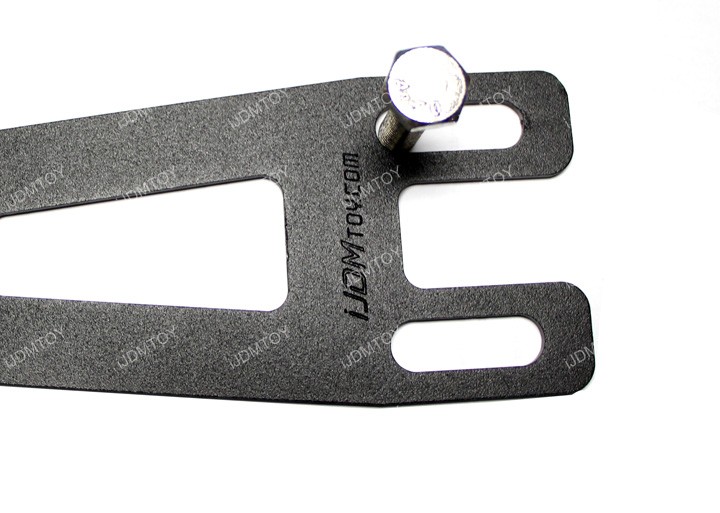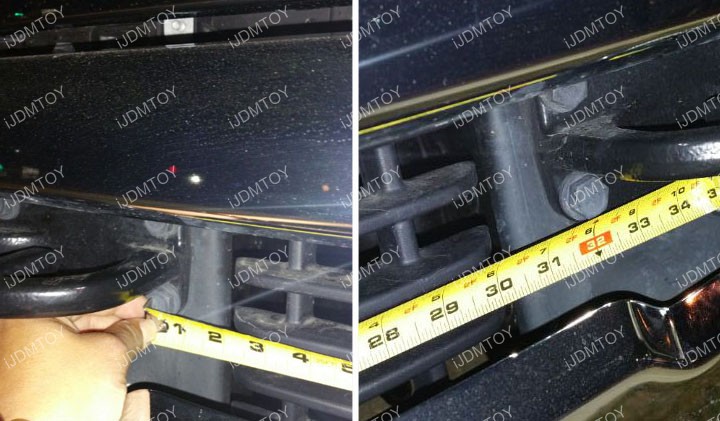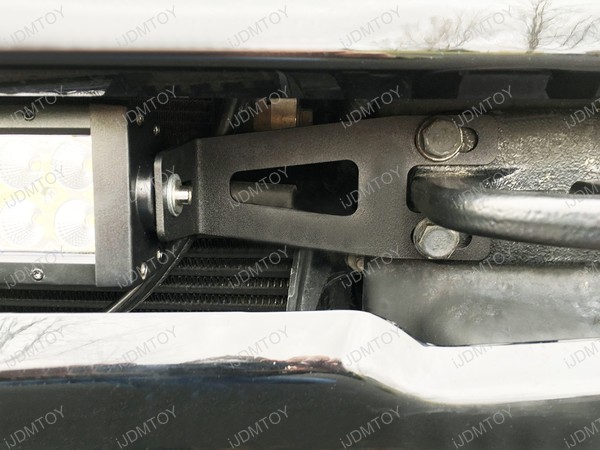 Please visit LED light bar kit FAQ/tech support for more detail.