(FINAL SALE AS-IS) Dual LED Pod Fog Lamp Foglight Location Mounting Brackets For 2007-14 Chevy Silverado 1500 2500 3500 HD
This is a FINAL SALE item, which is either an open box or a return that might have cosmetic imperfections such as scars/scratches or even broken tabs. The product itself has been tested to be in fully working condition. However, there's no return or exchange. All Sales FINAL!
Fit 2007-2014 Chevrolet Silverado 1500, 2007-May (later model)-2014 Chevrolet Silverado 2500HD 3500HD
(1) set of industry grade metal constructed OEM fog lamp area/location bracket mounts only (LED lamps are NOT included)
Easy to install LED fog/driving light kit features a 100% bolt-on installation procedures with no modification, cutting or drilling required
Clevely utilize the factory halogen fog openings and upgrade them to total 80W high power off-road killer LED lighting for a super bright output, allow you to completely RULE THE NIGHT!
This set features one set metal mounting brackets for the 2007-2014 Chevrolet Silverado 1500 and 2007-2014 Chevrolet Silverado 2500/3500. These 3" cube shaped LED lamps have a spot beam output that makes the assembly perfect as heavy duty LED fog light with superior illumination.

Each kit comes with heavy duty mounting brackets ONLY
You can visit How to Install 2007-2014 Chevy Silverado Quad Cube LED Fog Pod Light Kit for a detailed installation guide.
Q: Will this LED fog lights fit on my Chevrolet Silverado?
A: This LED daytime running lights will fit 2007-2013 Chevrolet Silverado 1500, 2007-May (later model)-2010 Chevrolet Silverado 2500/3500 only.
Q: How do I install the Chevy Silverado LED fog lamp kit?
A: Step 1: Remove the stock fog lamp. Gain access to the back of the fog lamp and remove the screws holding the fog lamp in place. Unplug the socket and remove the fog 
lamp assembly.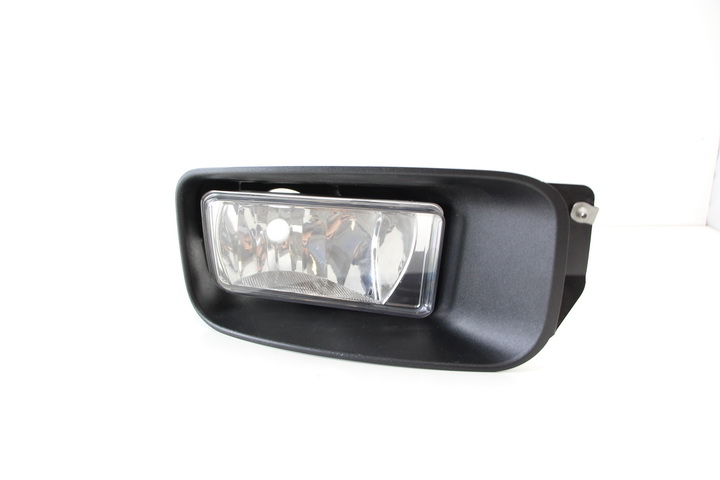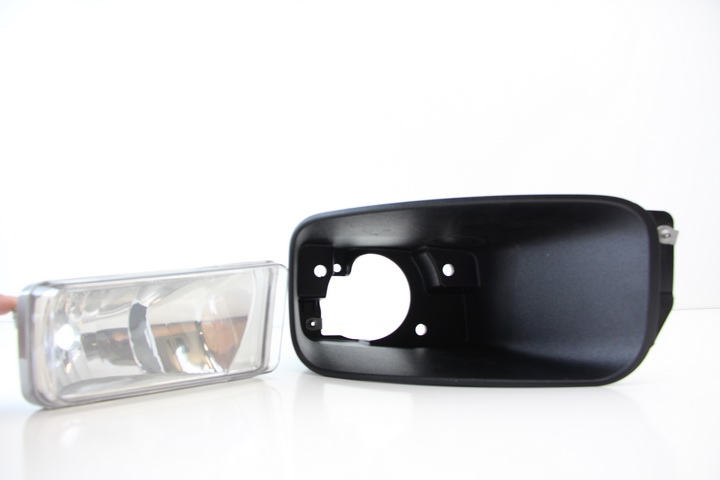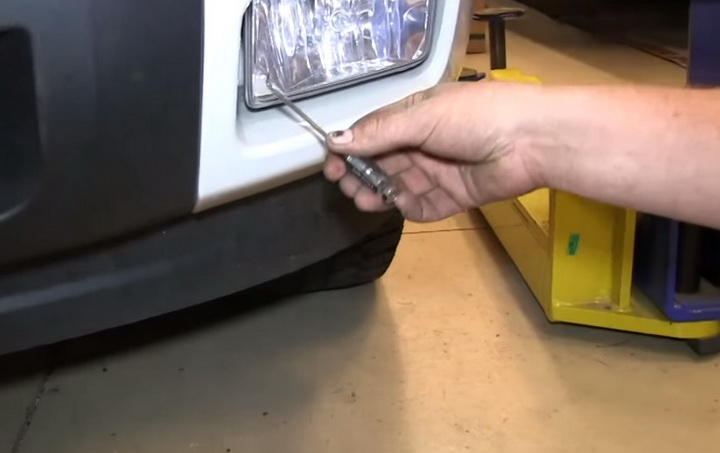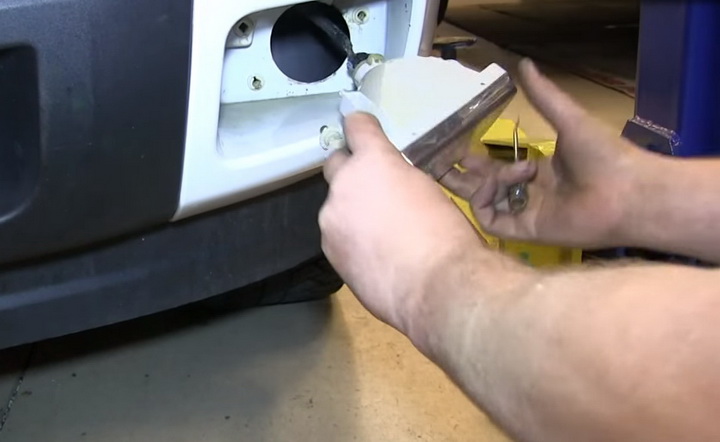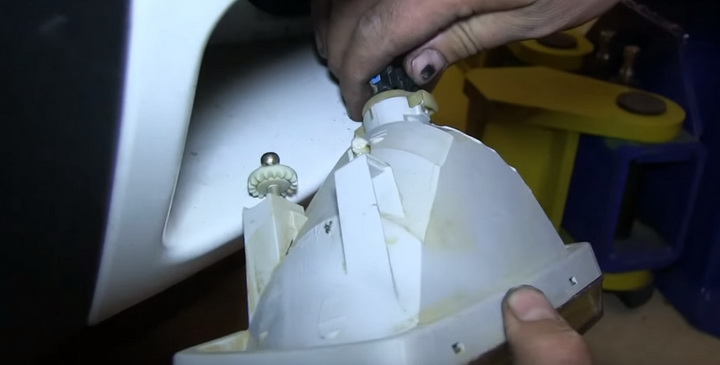 Step 2: Assemble the LED pod lights. Check out How to Assemble LED Pod Light for the detailed process.
Step 3: Mount the two assembled LED pod light kits onto the metal mounting bracket with a screw and bolt. You will notice that the LED pod light kit comes with adapter wires to allow you to 
plug the adapter back to the stock harness later on in the installation.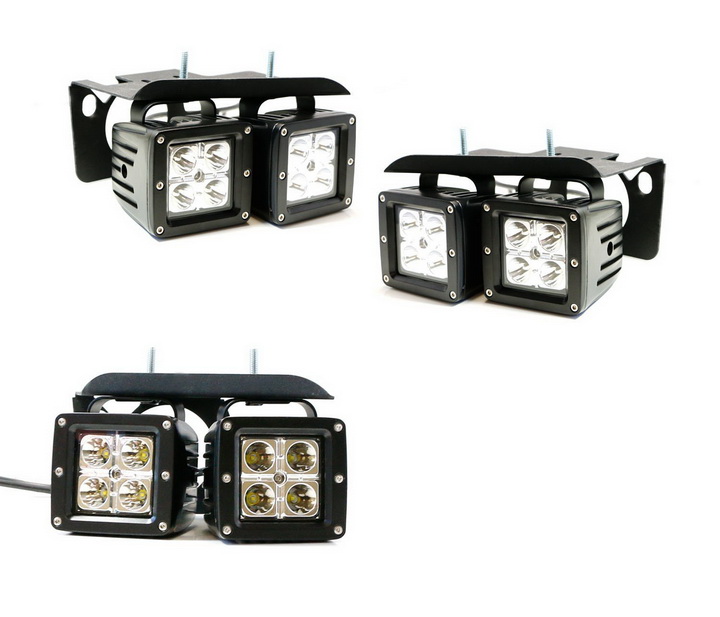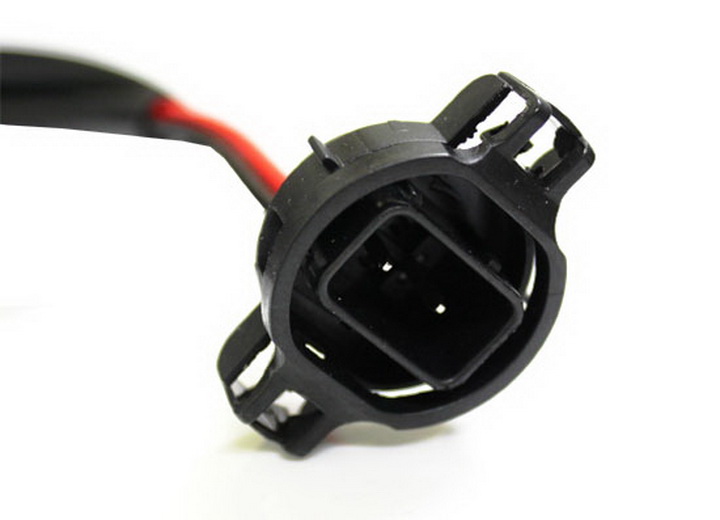 Step 4: Mount the entire secured LED pod light kit with the metal mounting bracket back into the bezel covers.
Connect the wiring. Connect both LED pod light wires to the adapter wires included with the package. Then plug the adapter back to the stock harness.
Mount the LED pod light kit from behind, using the two open diagonal locations with screws back onto the bezel on the original. Reinstall the entire fog lamp assembly the same way you removed it originally.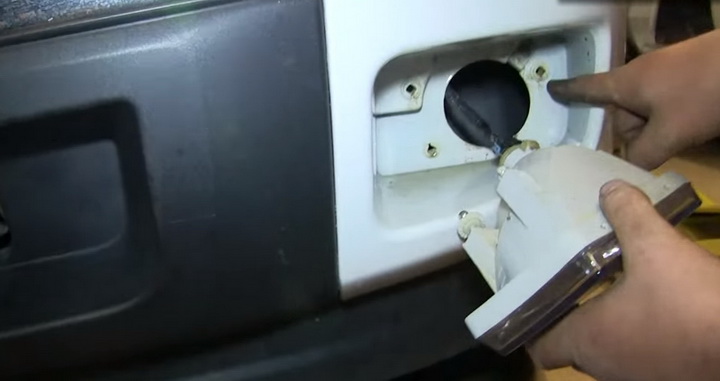 Check out how to install Chevy Silverado LED Fog Light Kit video:
Please visit LED pod fog light kit FAQ/tech support for more detail.