Steel Constructed No Drill/Cut, No Modification Required Behind Grille Mounting Brackets/Hardwares For 2017-2020 Ford Raptor 14-Inch LED Light Bar
Free Shipping Within 24 Hours.
Compatible with 2017-2020 Ford Raptor
Good for 14-Inch LED Light Bar
Mounting location: Behind Grille

Hide the off-road LED light bar behind the lower grill mesh to keep your Ford Raptor with a factory stock look with excellent lighting whenever you need it to RULE THE NIGHT!
Q: How do I remove the lower bumper grille?
A: Use a pry tool to carefully release the lower bumper grille from the clips and tabs holding it.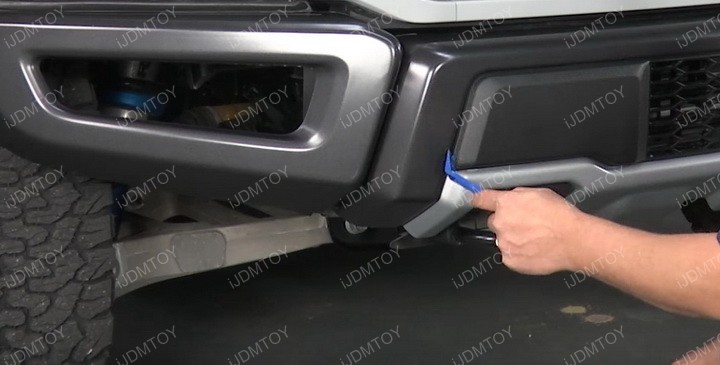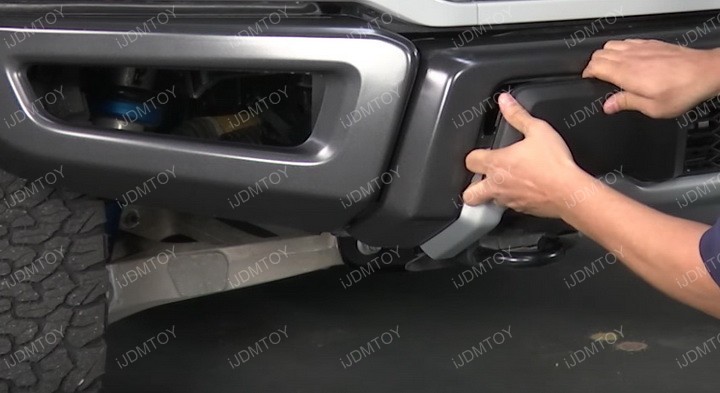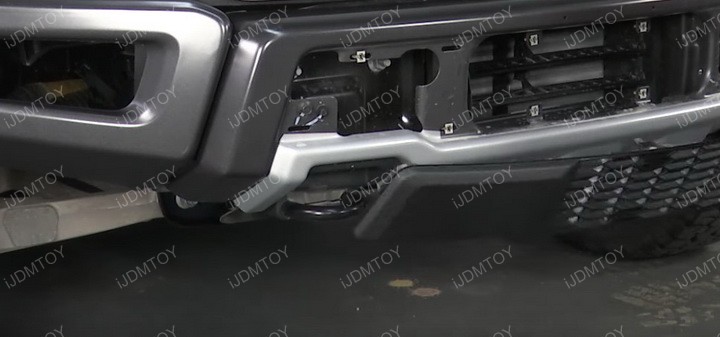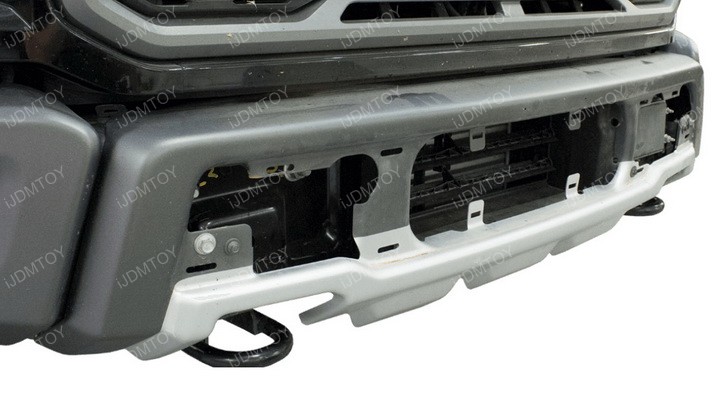 Q: Do I absolutely need a relay harness wiring kit?
A: Although it's not absolutely necessary to wire your LED light bar to a relay harness, we highly recommend that you do so if you don't have one already. Connecting your LED light bar to a relay harness will protect your Ford Raptor's circuits, since the relay harness has a built-in fuse, and ensures that it doesn't overload. Having your LED light bar connected to a relay harness protects your car battery's longevity; turning your car off also turns off the LED light bar. Additionally, our relay harnesses come with an on/off switch so that you can conveniently switch on/off your LED light bar whenever you need to.
Q: My Ford Raptor has switches built into my interior. Is there a way I can hook up my LED light bar so that I can turn them on and off using my switches?
A: Yes, there are a few steps you can take to wire your LED light bar to your interior switches.
Step 1: Wire your LED light bar to the included relay wiring harness. Remove the on/off switch and cover the socket with black tape.
Step 2: Find your hotwires that are connected to your aux switches.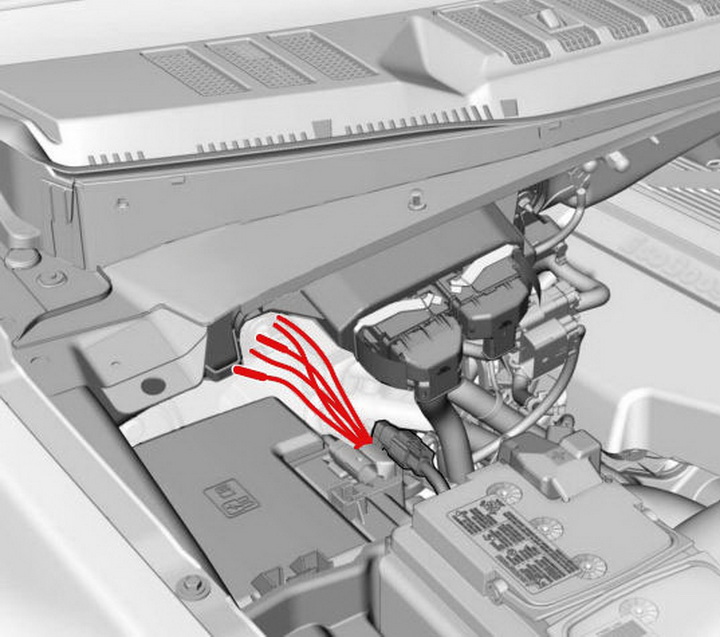 Step 3: Connect the factory aux switch input to the aux switch wire of your choice.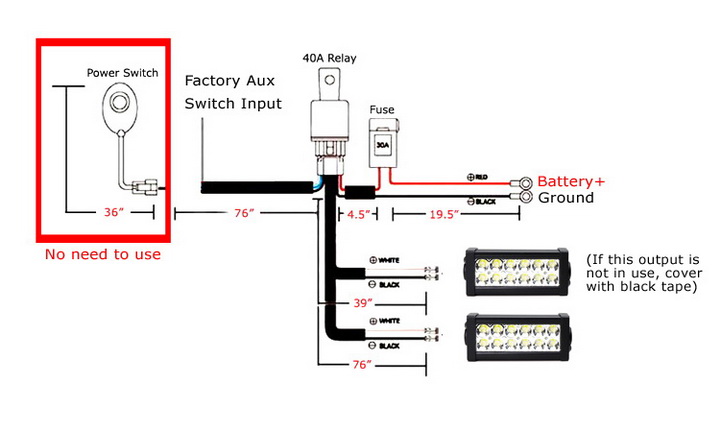 Please visit LED light bar kit FAQ/tech support for more detail.