Hood Mount 20" LED Light Bar Kit For 2007-17 Jeep Wrangler JK, (1) 100W High Power CREE LED Lightbar, Hood Top Mounting Brackets & Wiring Switch
Free Shipping Within 24 Hours.
Fit 2007-2017 Jeep Wrangler JK/Unlimited
Complete LED light bar kit includes (1) 20-21" xenon white 100W high power CREE spot beam LED lightbar, (1) set of industry grade steel metal constructed on hood bracket mounts and (1) set of relay wire harness w/ in-line fuse and on/off switch
Easy-to-install LED light bar kit features a 100% bolt-on installation procedures with no modification, cutting or drilling required
The LED light bar hood mount kit will give your Jeep Wrangler a rugged off-road appearance with excellent lighting whenever you need it to RULE THE NIGHT!
This page features one complete set of hood mounting 100W CREE® high power LED light bar with (2) black powder coated steel mounting brackets and On/Off switch wiring kit for 2007-2017 Jeep Wrangler (JK). It will allow you to easily to install this super bright LED light bar in front of the your Jeep Wrangler windshield on the hood with no drilling no modification required!
Q: Will this LED light bar block the air flow?
A: When we first developed the LED light bar, we conducted a significant amount of research on truck forums based on members' feedback. The consensus is that there is no noticeable effect from the LED light bar blocking the air flow.
Besides, the front end of the truck is not completely sealed after the LED light bar installation so the air can flow in from the front grille as well.
Q: How do I install this Jeep Wrangler LED Hood Mount Light Bar?
A: Step 1: Remove the three screws located on each side of the hood near the windshield.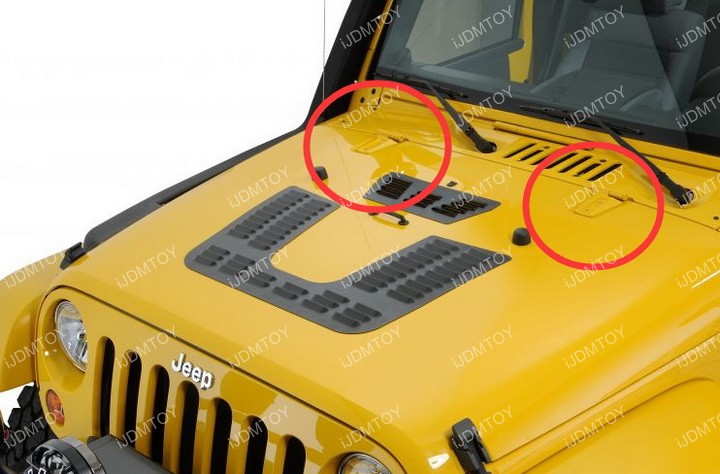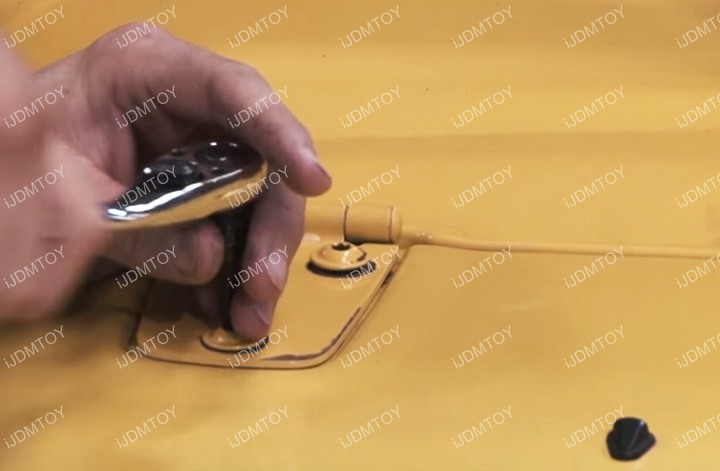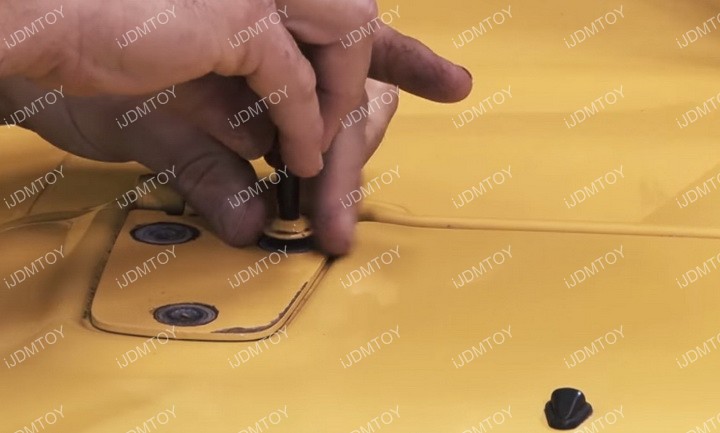 Step 2: Directly screw in the new hood mount bracket.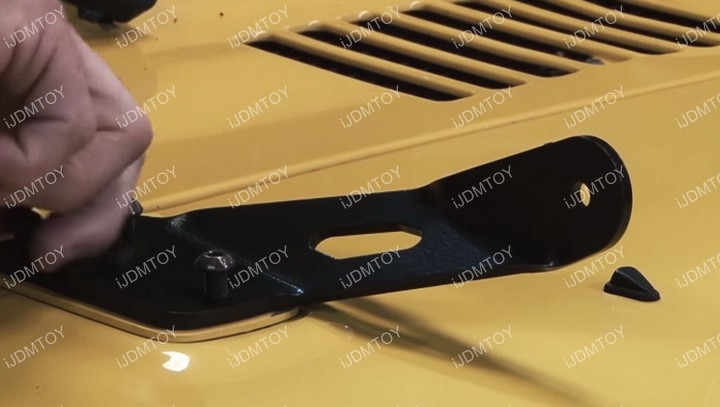 Step 3: Mount the Jeep Wrangler LED hood mount light bar onto the brackets.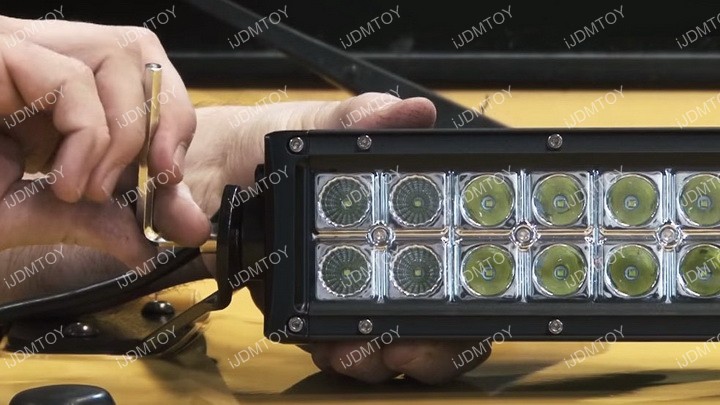 Step 4: Extend the wires to your headlights or fog lights so the Jeep Wrangler LED hood mount light can light up using existing switch.
Please visit LED light bar kit FAQ/tech support for more detail.