Lower Grille Mount LED Light Bar Kit For 2009-14 Ford F-150 or Raptor, (1) 96W High Power LED Lightbar, Bumper Opening Mounting Brackets & Wiring
Free Shipping Within 24 Hours.
Fit 2009-2014 Ford F150 and 2010-2014 Ford SVT Raptor
Complete LED light bar kit includes (1) xenon white 96W high power spot beam LED lightbar, (1) set of industry grade steel metal constructed lower grill location/area bracket mounts and (1) set of relay wire harness w/ in-line fuse and on/off switch
Easy-to-install LED light bar kit features a 100% bolt-on installation procedures with no modification, cutting or drilling required
Hide the off-road LED light bar in the grill to keep your Ford F150 with a factory stock look with excellent lighting whenever you need it to RULE THE NIGHT!
This page features a set of 96W high powered LED light bar plus metal mounting bracket and relay wiring harness with On/Off switch for the 2009-2014 Ford F-150 and 2010-2014 Ford SVT Raptor (require to remove the plastic mesh cover). This super bright, dual row LED light bar is powered by 32 pieces of 3W high powered CREE LED lights to give your Ford F150/Raptor a super aggressive look that totally fits the aura of the truck.
With our exclusively designed custom mounting brackets, you can easily bolt-on install this LED light bar without any drilling, cutting or modification required.
FAQ
Q: Is the installation guide included?
A: Yes, there is a brief paper install guide included and on this guide, there is a QR code and a link will take you to the detail install guide.
Q: How come when I connect the LED light bar to power, it does not light up? or part of the LED light bar does not light up?
A: Since the LED light bar is polar sensitive, so if it does not light up at all, please try to switch the two wires around. For any "part" light up issues, it means the power source is not strong enough to completely power up this LED light bar. It happens especially when you are testing the light bar with a 12V power supply (normally can only power up to 60W) or could mean your car battery is not fully charged or it is too old that does not hold enough "juice" anymore.
Q: How do I connect the relay harness?
A: Please follow the QR Code or the link on the paper guide, it will take you to the detailed guide for wiring.
Q: Does this LED light bar require any modification?
A: This Ford F-150/SVT Raptor LED light bar is designed with special slide-on brackets that require absolutely no modification to install the product. We have designed exclusive custom mounting brackets that you can easily bolt-on to install this LED light bar without any drilling, cutting or modification required. All you need to do is secure the special metal mounting brackets to the existing bolt. You may even notice the special LED light bar design that is crafted to accommodate the exact open space in the lower bumper. This separates iJDMTOY's special design from Rigid or Rough Country that require drilling and cutting.
None of these messy installations below!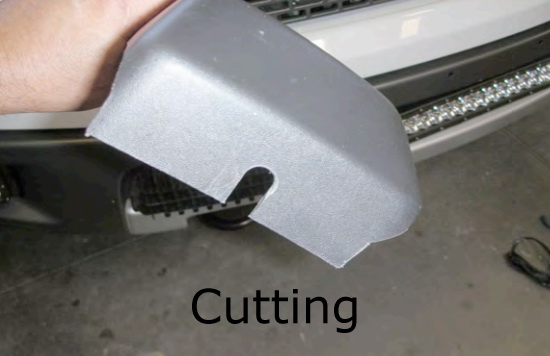 Q: Is there any special steps for installation if I have a Ford SVT Raptor?
A: If you have a Ford SVT Raptor, there is still no modification required for installation, but you do need to remove the mesh insert cover on the lower bumper so you can have room to install the LED light bar.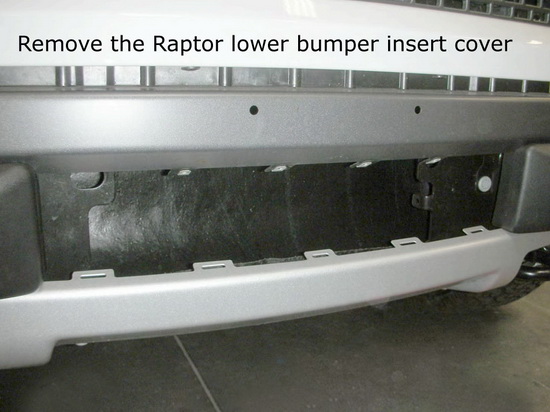 Q: Will this LED light bar block the air flow?
A: When we first developed the LED light bar, we conducted a significant amount of research on truck forums based on members' feedback. The consensus is that there is no noticeable effect from the LED light bar blocking the air flow.
Besides, the front end of the truck is not completely sealed after the LED light bar installation so the air can flow in from the front grille as well.
Q: How do I wire up the relay harness with switch to power up the LED light bar?
A: Check out our truck LED wiring guide for a step-by-step tutorial on how to wire up the LED light bar.
Also, we have a video demonstration of how to wire up the switch:
Q: My Ford Raptor has switches built into my interior. Is there a way I can hook up my LED light bar so that I can turn them on and off using my switches?
A: Yes, there are a few steps you can take to wire your LED light bar to your interior switches.
Step 1: Wire your LED light bar to the included relay wiring harness. Remove the on/off switch and cover the socket with black tape.
Step 2: Find your hotwires that are connected to your aux switches.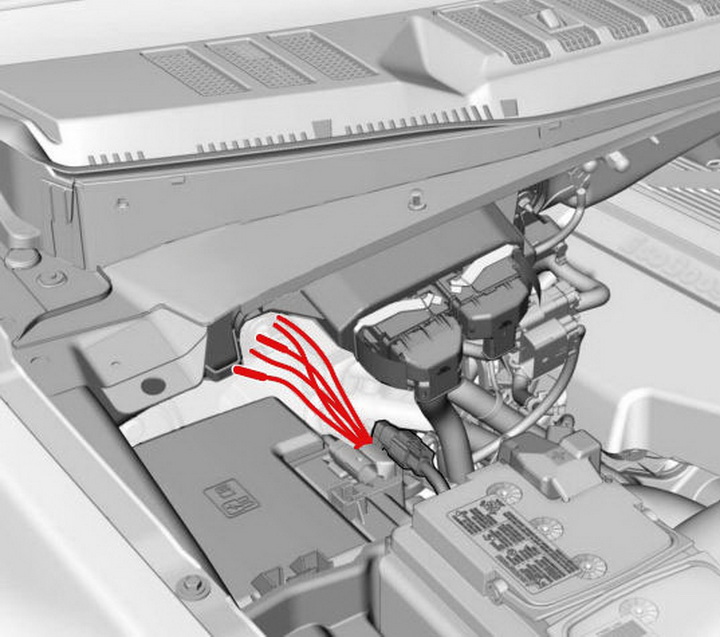 Step 3: Connect the factory aux switch input to the aux switch wire of your choice.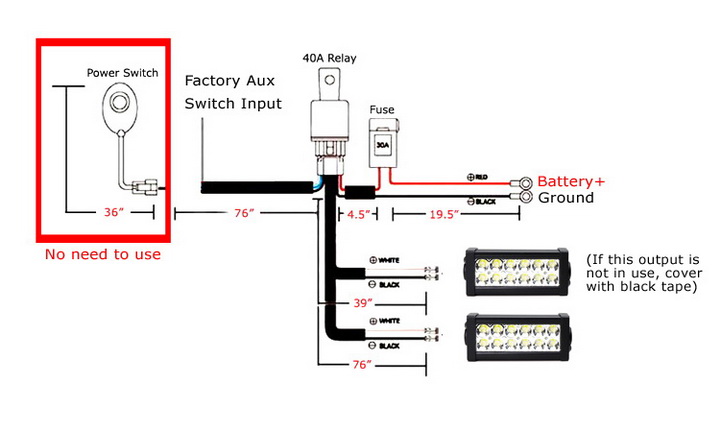 Please visit LED light bar kit FAQ/tech support for more detail.