Behind Grille Mount 40" LED Light Bar Kit For 2009-14 Ford F150 & Raptor, (1) 240W LED Lightbar, Under Hood Mounting Brackets & Wiring Switch
Free Shipping Within 24 Hours.
Fit 2009-2014 Ford F-150 and 2010-2014 Ford Raptor SVT
Complete LED light bar kit includes (1) 40-42" xenon white 240W high power spot beam LED lightbar, (1) set of industry grade steel constructed behind the grill mesh/under hood bracket mounts and (1) set of relay wire harness w/ in-line fuse and on/off switch
Easy-to-install LED light bar kit features a 100% bolt-on installation procedures with no modification, cutting or drilling required
Hide the off-road LED light bar in the grill to keep your Ford F150 with a factory stock look with excellent lighting whenever you need it to RULE THE NIGHT!
This page features a set of 40" 240W high powered LED light bar plus metal mounting bracket and On/Off switch wiring kit for the 2009-2014 Ford F-150 / SVT Raptor. This super bright, dual row LED light bar is powered by extremely bright LED lights to give your Ford F150/Raptor a super aggressive look that totally fits the aura of the truck. If you are someone who uses your Ford F-150 as a daily driver and as an off-road utility vehicle, then this LED light bar is a definite must!

There is no modification required for installation. Simply mount the included metal mounting brackets onto the truck and mount the LED light bar in between.  
Q: Will this LED light bar fit my vehicle?
A: This LED light bar is only compatible with:
2009-2014 Ford F-150
2010-2014 Ford SVT Raptor
Q: Is there any modification required for installation?
A: No, there is no modification required to install these Ford LED fog lights. Simply bolt the mounting brackets onto the truck and mount the LED light bar in between.
Q: How do I install this Ford F-150/SVT Raptor LED Light bar?
A: This installation applies for both Ford F-150 and SVT Raptor.

Step 1: Open the hood.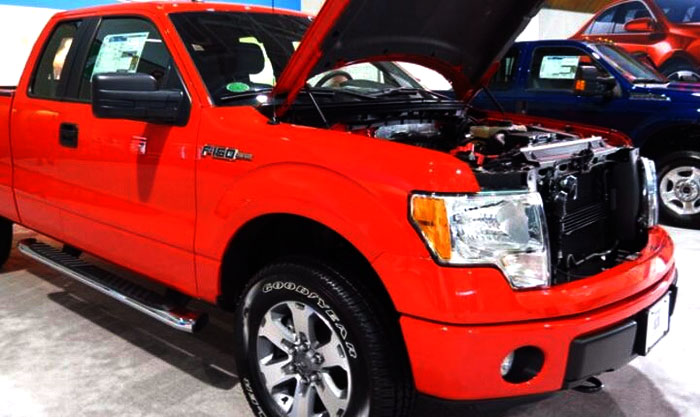 Step 2: On both ends of the truck, next to the hood, locate the two circular applications indicated in the box.



Step 3: Take the LED light bar metal mounting bracket and bolt it to the existing bolt. You'll need to unbolt the existing bolt, mount the bracket on top, and then re-bolt to secure.

Repeat on the other side.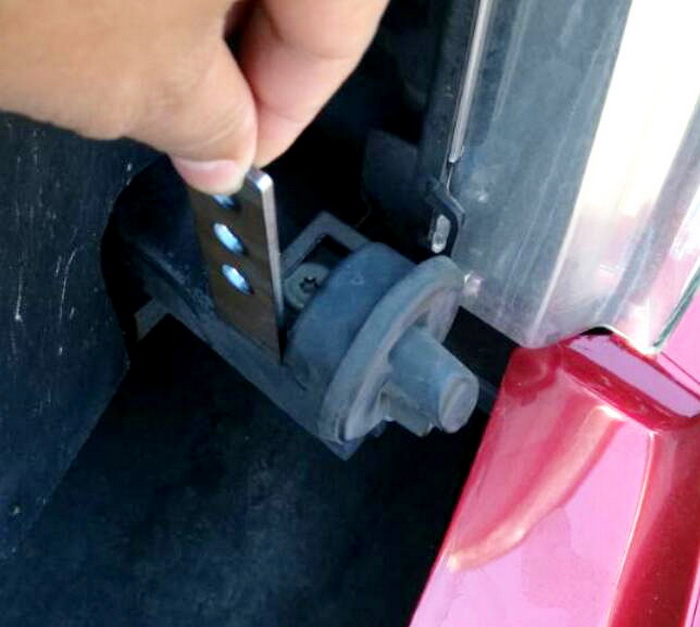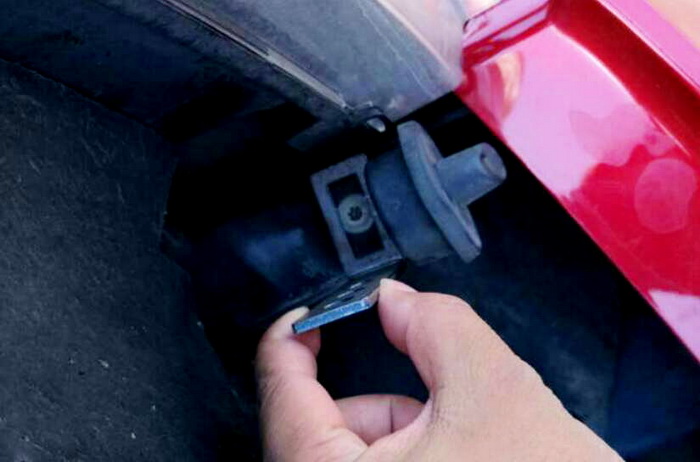 Step 4: Mount the LED light bar in between the two metal mounting brackets and secure with screws, bolts, and washers.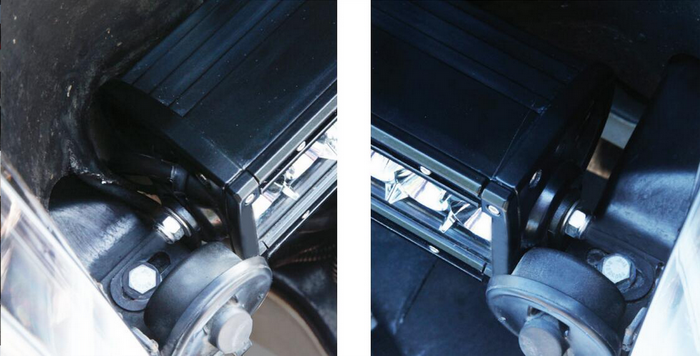 Q: My Ford Raptor has switches built into my interior. Is there a way I can hook up my LED light bar so that I can turn them on and off using my switches?
A: Yes, there are a few steps you can take to wire your LED light bar to your interior switches.
Step 1: Wire your LED light bar to the included relay wiring harness. Remove the on/off switch and cover the socket with black tape.
Step 2: Find your hotwires that are connected to your aux switches.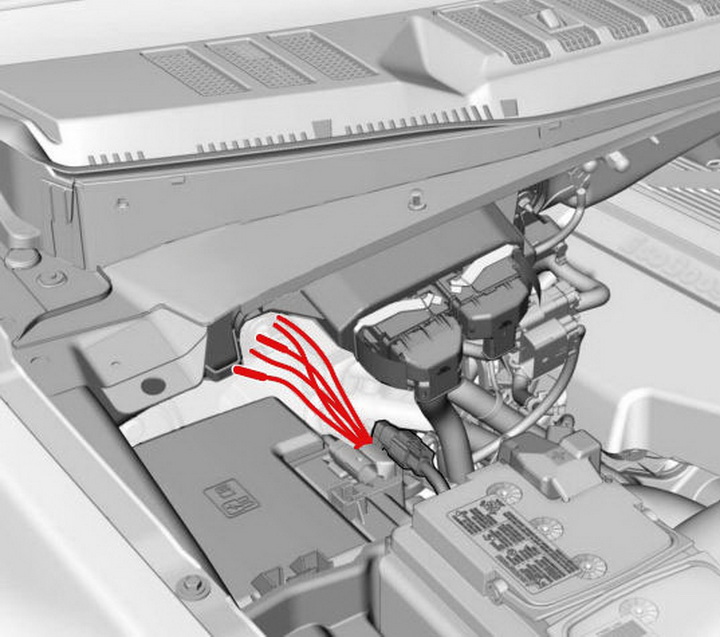 Step 3: Connect the factory aux switch input to the aux switch wire of your choice.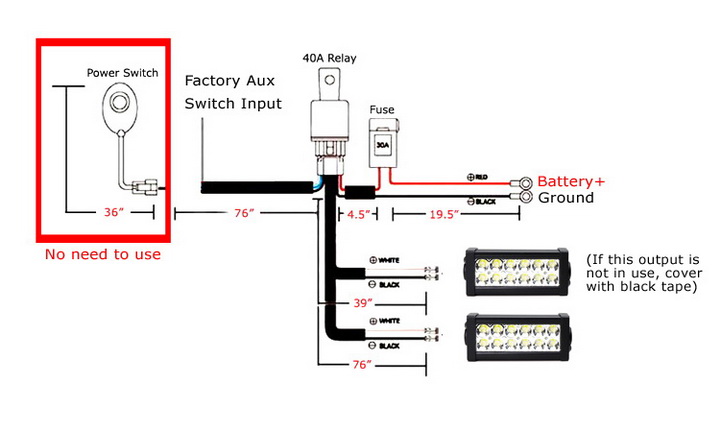 For more details, read our article on how to install LED products to use with Ford Raptor aux switches.
Q: The LED light bar won't fit in my grille. What do I do?
A: Some 2010-2014 Ford Raptors, very rarely, are equipped with an extra large radiator that prevents your LED light bar from fitting normally. If this applies to you, use the rectangular brackets to extend the Ford truck LED light bar from the mounting location.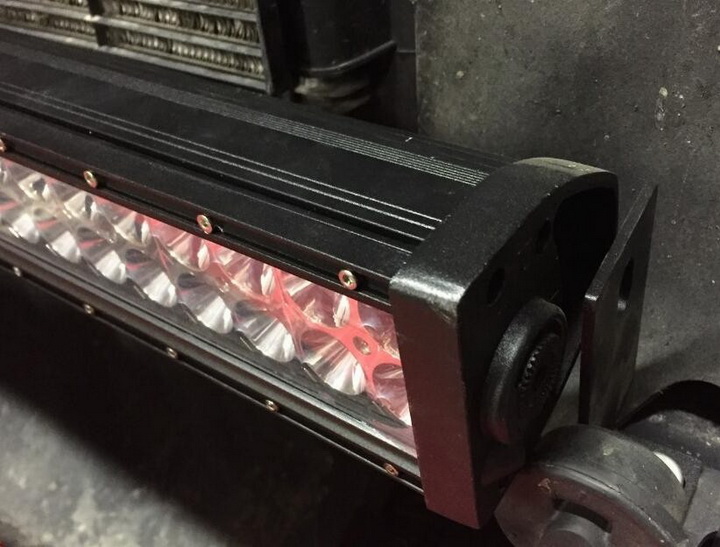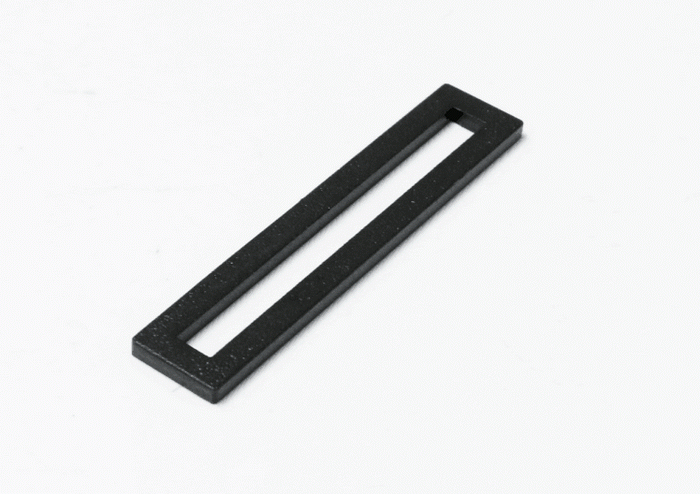 Secure the rectangular brackets onto the L-shaped brackets first, then mount the LED light bar by the rectangular metal mounting brackets. This will allow you to install the LED light bar in front of your radiator.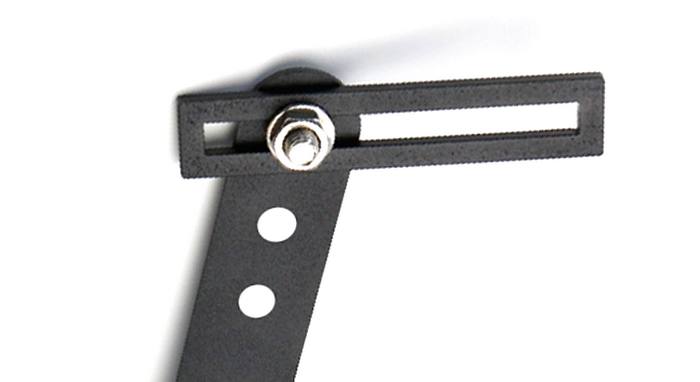 Please visit LED light bar kit FAQ/tech support for more detail.