Lower Grille 30" LED Light Bar Kit For 2005-15 Toyota Tacoma, (1) 180W LED Lightbar, Lower Bumper Opening Mounting Brackets & Wiring Switch
Free Shipping Within 24 Hours.
Fit 2005-2015 Toyota Tacoma
Complete LED light bar kit includes (1) 30-31" xenon white 180W high power spot beam LED lightbar, (1) set of industry grade steel metal constructed lower grill opening area bracket mounts and (1) set of relay wire harness w/ in-line fuse and on/off switch
Easy-to-install LED light bar kit features a bolt-on installation procedures w/ some minor cutting involved
Hide the off-road LED light bar in the grill to keep your Toyota Tacoma with a factory stock look with excellent lighting whenever you need it to RULE THE NIGHT!
This page features a complete set of 30" lower bumper grill mount high powered double row LED light bar system combo for the 2005-2015 Toyota Tacoma. Each kit comes with a piece of of 180W CREE high powered double row LED light bar with spot beam pattern and a pair of exclusively designed black powder coated full metal lower bumper grille mounting brackets with On/Off switch wiring kit.

To install your new Toyota Tacoma LED light bar, simply bolt on the brackets using the lower bolt opening and then mount your LED light bar onto the brackets.

Note: There may be some slight bumper trimming needed for installation.
Q: Is there any modification required to install my new Toyota Tacoma LED Light System?
A: There is a slight bumper trimming required for 2012-2015 models in order to mount the Toyota Tacoma LED light bar.
Check out the Toyota Tacoma below to make sure the front end matches your Tacoma's front end.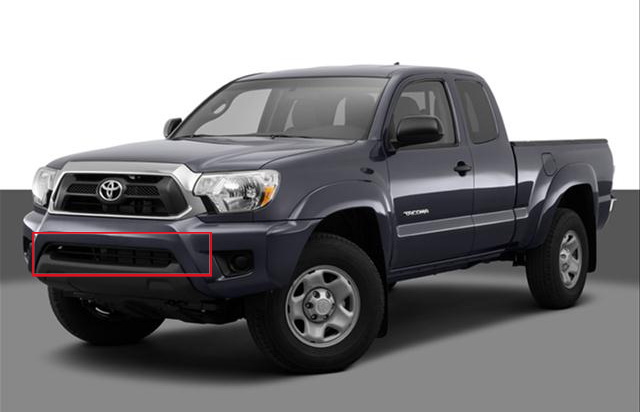 Q: Will this LED light bar block the air flow?
A: When we first developed the LED light bar, we conducted a significant amount of research on truck forums based on members' feedback. The consensus is that there is no noticeable effect from the LED light bar blocking the air flow.
Besides, the front end of the truck is not completely sealed after the LED light bar installation so the air can flow in from the front grille as well. 
Q: How do I mount this Toyota Tacoma LED Light Bar?
A: Before you get started, find the correct mounting holes to secure the LED light bar mounting brackets on. To best see the crash beams, remove the bumper and look at it facing the front side. Because you will be installing this onto a 2005-2015 Toyota Tacoma, you will be mounting your metal mounting brackets onto the two outer side mounting locations.

Note: For 2012-2015 models, you may need to cut off the grille trim.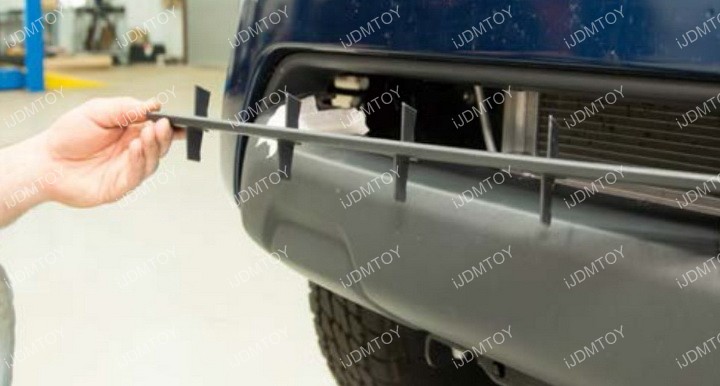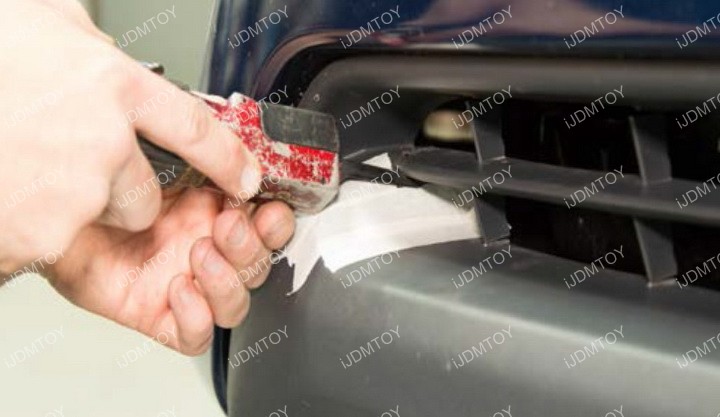 Step 1: Gain access into the bumper. In this installation, the bumper was taken off but you don't necessarily have to remove the bumper if you don't want to. Doing so just allows you to gain more hand space for an easier installation.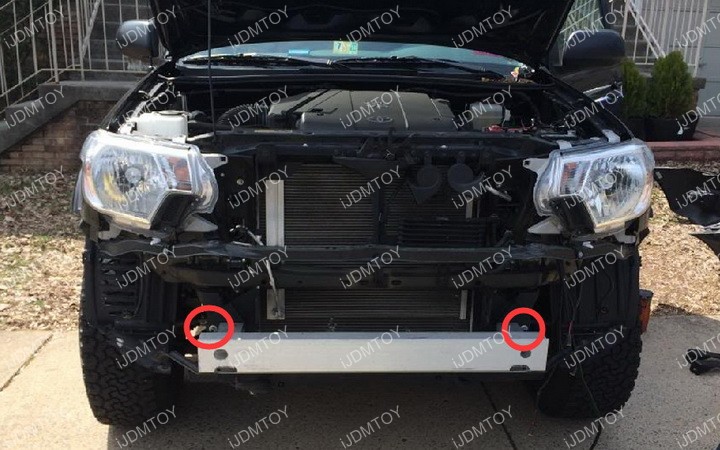 Step 2: You will see two outer screws that are positioned together. Remove the bolts that are covering the screws.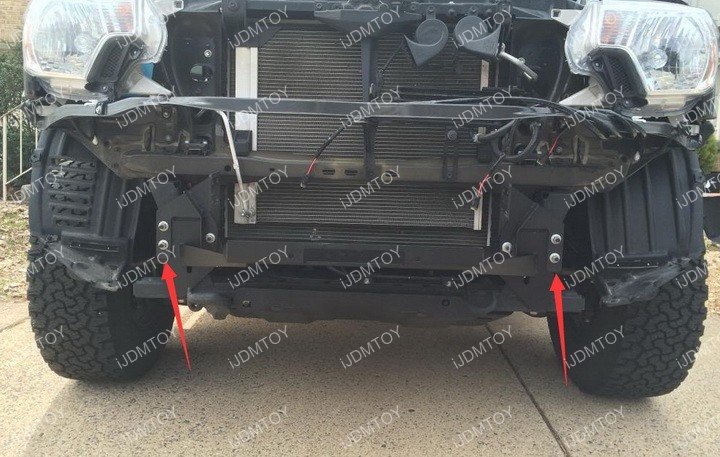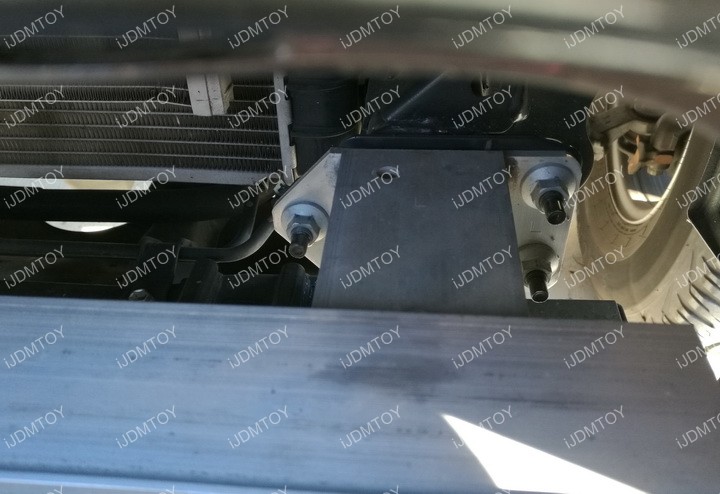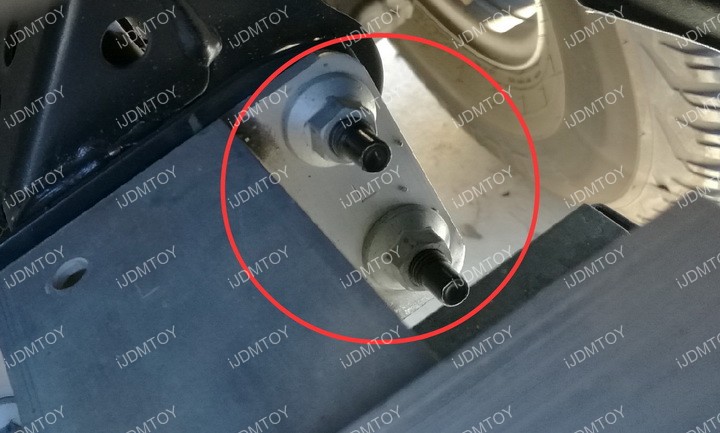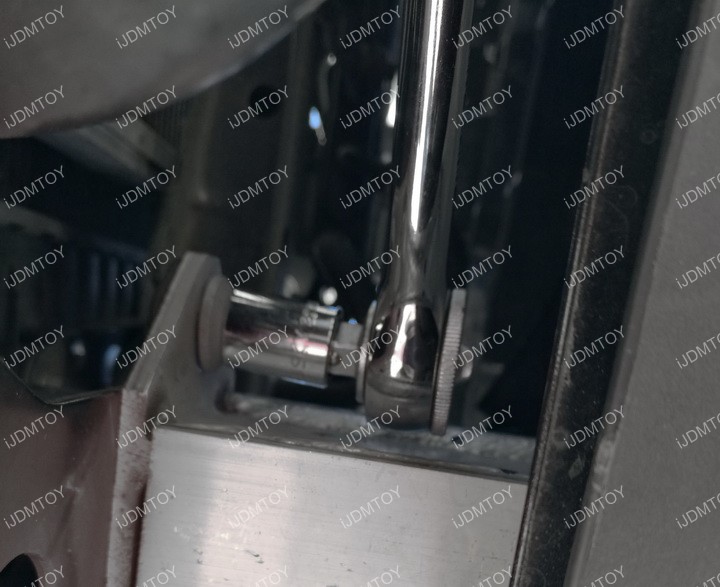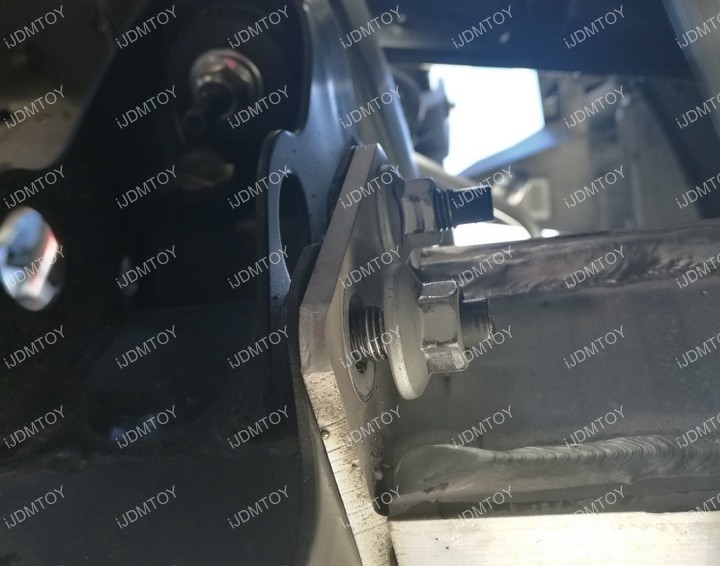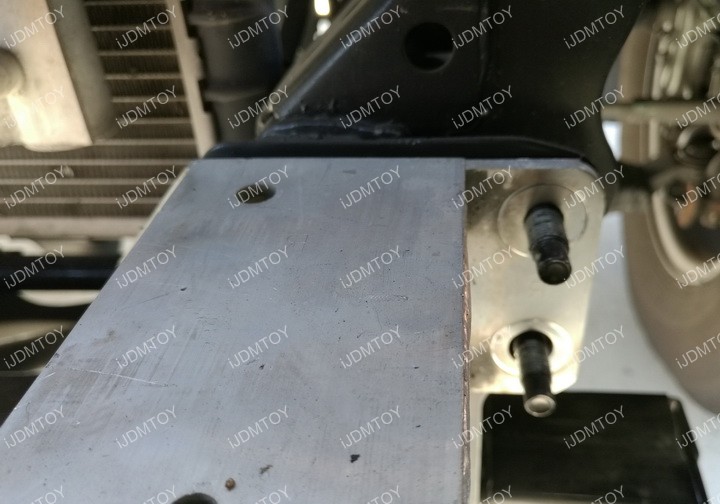 Step 3: We are going to focus on the driver's side first. Loosely mount the metal bracket onto the driver's side bracket first to allow yourself some angle adjustment and wiggle room later. 

*Important: Make sure you mount one bracket at this time so you have enough space to mount the other side of the assembly.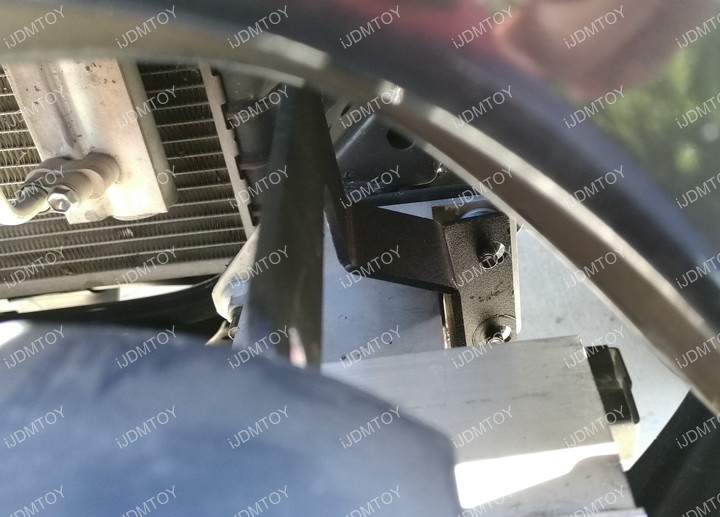 Step 4: Take the LED light bar and insert it into the driver side mounting bracket. Don't secure the LED light bar and bracket yet, we will be doing that later.

Step 5: Now we will turn our attention to passenger side. Slip the LED light bar into hole in the long arm of the mounting bracket. Then bolt the mounting bracket onto the two screws on the end of the crash beam. 

Step 6: Once you have the LED light bar positioning taken care of, then you can secure the LED light bar onto the mounting brackets.

Step 7: Once everything is secured, you may connect the wires to power up the LED light bar.

If you have an additional wiring harness with switch, you can check out the Truck LED Lamp Wiring Guide for instructions.

Step 8: When wiring is completed, put back all the components you removed in the beginning, like the front grille.

Test to make sure everything works and enjoy your new Toyota Tacoma LED light bar.
Please visit LED light bar kit FAQ/tech support for more detail.