White/Amber 20" 120W LED Light Bar Kit For 2011-2016 Ford F250 F350 Super Duty, (1) LED Lightbar, Lower Bumper Grille Mount Brackets & Relay Wiring
Free Shipping Within 24 Hours.
Fit 2011-2016 Ford F250 F350 F450 Superduty Series
Complete kit includes (1) 20" 120W amber/white combo dual-color LED light bar, center lower bumper grill mounting brackets, and a double-switch wiring relay harness
Each LED light bar is powered with 40 pieces 3W dual colors LED chipsets that can light up in both xenon white and amber yellow, perfect for off-road environments with ever changing conditions
Give your Ford Super Duty truck an awesome and aggressive look both day and night. Cut through quick changing or extreme conditions by switching your lights at your fingertips
LED light bars all shine in white, which is what most truckers need on a regular basis. But if you need to send out an alert signal, what good is an all-white gleam? Enter the 20" 120W high powered dual color LED light bar!
The complete LED light bar kit includes (1) 20" 120W dual colored white and amber LED light bar, a pair of lower bumper grille metal mounting support brackets, and relay wiring harness with on/off switch. Each white/amber LED light bar is powered by (40) 3W LED emitters that shine in either xenon white or amber yellow. Control what color shines at your fingertips with the included switch to adapt to your ever changing environment. This dual colored LED light bar will not only allow you to see what's in front of you in any weather condition (rain, fog, dust, smoke etc) but also make your Ford Super Duty truck look like it belongs in the offroad setting it thrives in!
The lower bumper grille mounted LED light bar will fit the 2011-2016 Ford F-250, F-350, and F-450 Super Duty trucks.
Q: What truck will this dual color LED light bar fit in?
A: The 20" 120W high power white/amber LED light bar is made to fit the 2011-2016 Ford F-250, F-350, and F-450 Superduty.
Q: Will this LED light bar block the air flow?
A: When we first developed the LED light bar, we conducted a significant amount of research on truck forums based on members' feedback. The consensus is that there is no noticeable effect from the LED light bar blocking the air flow.
Besides, the front end of the truck is not completely sealed after the LED light bar installation so the air can flow in from the front grille as well.
Q: Do I absolutely need a relay harness wiring kit?
A: Although it's not absolutely necessary to wire your LED light bar to a relay harness, we highly recommend that you do so if you don't have one already. Connecting your LED light bar to a relay harness will protect your Ford Superduty's circuits, since the relay harness has a built-in fuse, and ensures that it doesn't overload. Having your LED light bar connected to a relay harness protects your car battery's longevity; turning your car off also turns off the LED light bar. Additionally, our relay harnesses come with an on/off switch so that you can conveniently switch on/off your LED light bar whenever you need to.
Q: How do I install this Ford F-250 F-350 LED Light Bar?
A: Step 1: Install the mounting bracket in the opening of the front bumper. Bolt the bracket to the upper rear holes of the bumper and use your hand to tighten.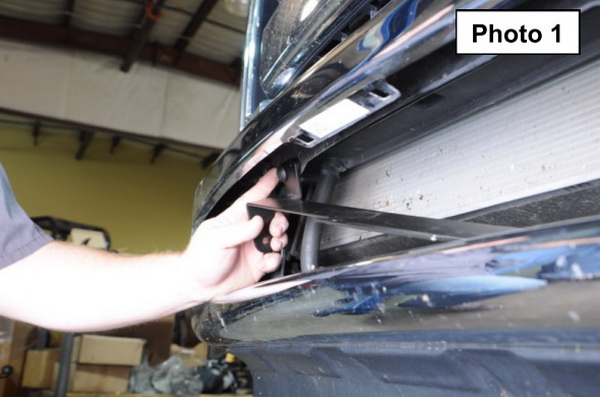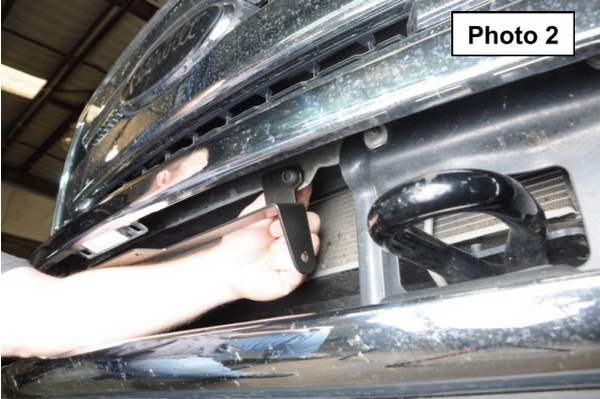 Step 2: Place 1.2" bolts through the bracket the the bumper flange. Tighten and use a washer to help secure.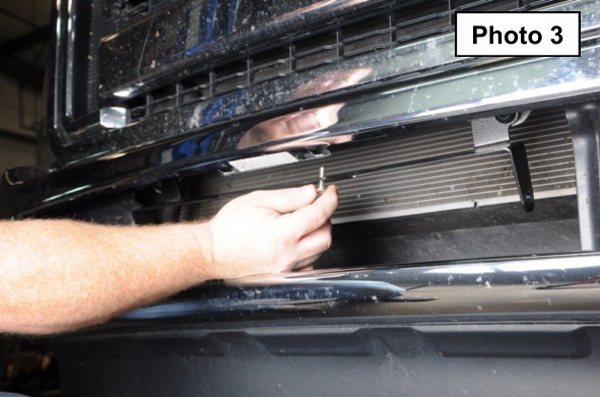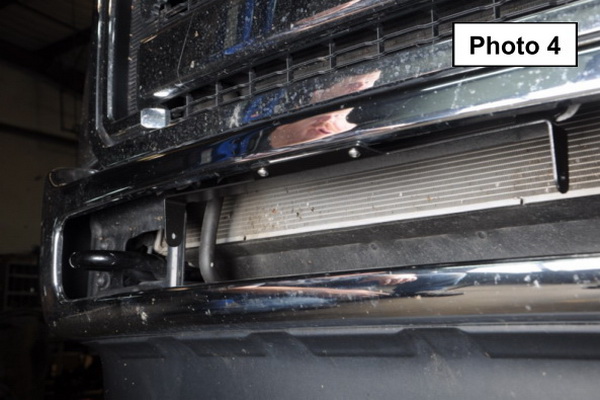 Step 3: Insert the LED light bar in the bumper opening in between the brackets. Adjust the LED light bar to your desired angle and then tighten to secure.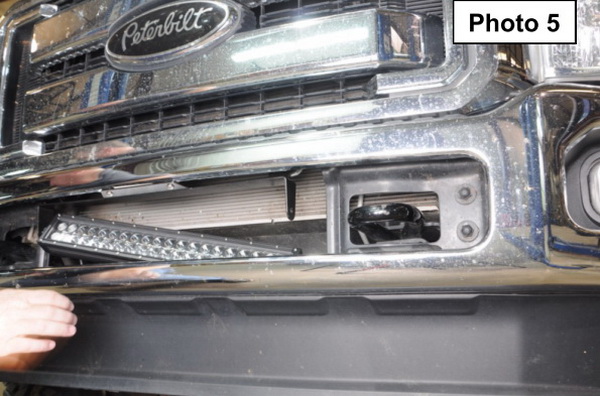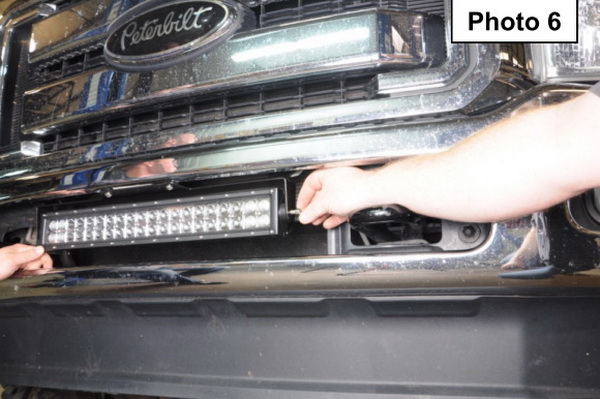 Please visit LED light bar kit FAQ/tech support for more detail.