Lower Grille 20" LED Light Bar Kit For 1999-2007 Ford F250 F350 Super Duty, (1) 120W LED Lightbar, Lower Bumper Mounting Brackets & Wiring Switch
Free Shipping Within 24 Hours.
Fit 1999-2007 Ford F-250 F-350 F-450 SuperDuty
Complete LED light bar kit includes (1) 20-21" xenon white 120W high power spot beam LED lightbar, (1) set of industry grade steel metal constructed lower grill opening area bracket mounts and (1) set of relay wire harness w/ in-line fuse and on/off switch
Easy-to-install LED light bar kit features a 100% bolt-on installation procedures with no modification, cutting or drilling required
Hide the off-road LED light bar in the grill to keep your Ford Super Duty with a factory stock look with excellent lighting whenever you need it to RULE THE NIGHT!
This page features a set of 120W high powered LED light bar plus metal mounting bracket for the 1999-2007 Ford F-250. This super bright LED light bar is a great addition for any F-250 and will give it a super aggressive look that totally fits the aura of the truck.

If you are someone who takes your Ford F-truck out as a daily driver and as a work vehicle, then this LED light bar is a must have because of its versatility and brightness. You don't want to get stuck with having inadequate lighting when you are driving at night or driving somewhere off the road.
Q: Is there any modification required to install this LED light bar?
A: No, there is no modification required for installation so you can get a formidable look for your Ford F-250 in no time.
Q: Will this LED light bar block the air flow?
A: When we first developed the LED light bar, we conducted a significant amount of research on truck forums based on members' feedback. The consensus is that there is no noticeable effect from the LED light bar blocking the air flow.
Besides, the front end of the truck is not completely sealed after the LED light bar installation so the air can flow in from the front grille as well.
Q: How do I mount this LED light bar on my Ford F-250?
A: Follow these short steps to learn how to install your LED light bar below your grille:
Step 1: Remove the bolts indicated by the red arrows below. Slide in the metal mounting brackets from the lower bumper gap and bolt it on.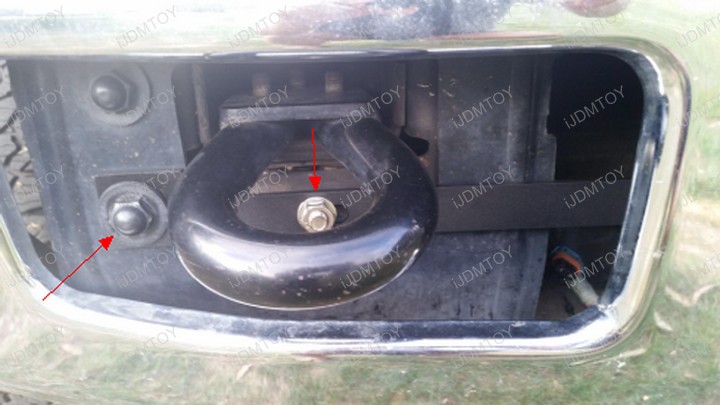 Step 2: Bolt on the LED light bar. Secure it in between the mounting brackets using the included nuts, bolts, and washers.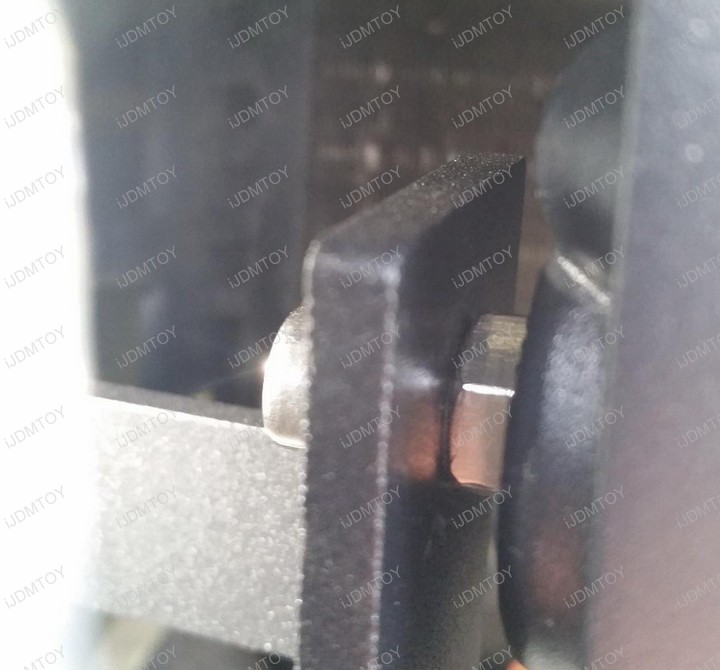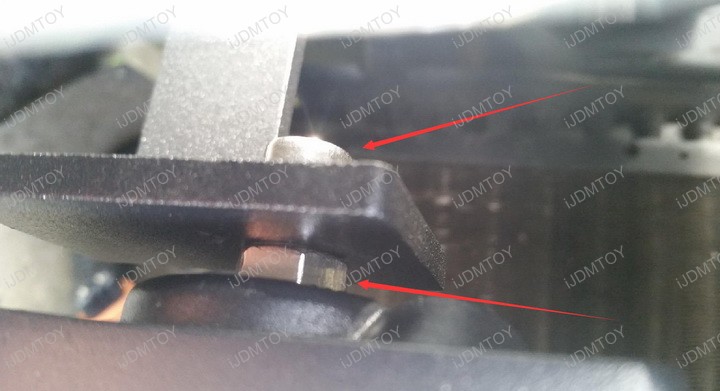 Step 3: Wire your LED light bar to an existing power source or by using a relay wiring harness .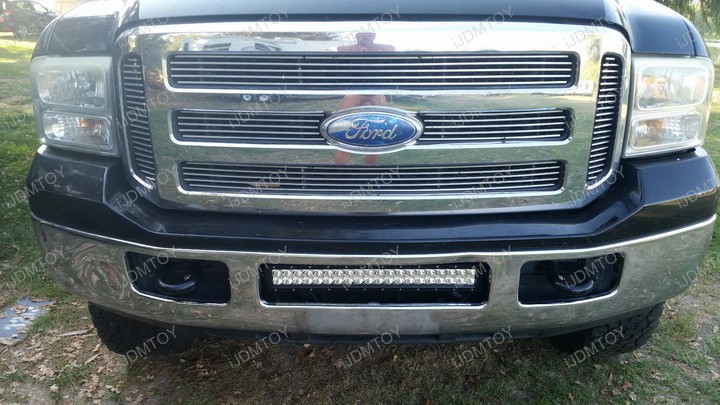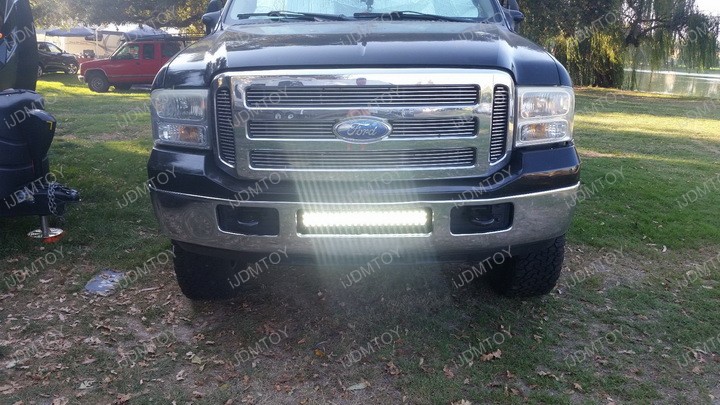 Q: How do I wire up the relay harness with switch to power up the LED light bar?
A: Check out our truck LED wiring guide for a step-by-step tutorial on how to wire up the LED light bar.
Also, we have a video demonstration of how to wire up the switch:
Please visit LED light bar kit FAQ/tech support for more detail.