Lower Grille Mount 25" LED Light Bar Kit For 2011-14 Subaru Impreza WRX/STI, (1) 144W High Power LED Lightbar, Bumper Mounting Brackets & Wiring
Free Shipping Within 24 Hours.
Fit 2011-2014 Subaru Impreza WRX/STI
Complete LED light bar kit includes (1) 25" xenon white 144W high power spot beam LED lightbar, (1) set of industry grade steel metal constructed lower grill opening area bracket mounts and (1) set of relay wire harness w/ in-line fuse and on/off switch
Easy-to-install LED light bar kit features a bolt-on installation procedures with some minor modification required
Hide the off-road LED light bar in the grill to keep your Subaru Impreza WRX/STI with a factory stock look with excellent lighting whenever you need it to RULE THE NIGHT!
This page features a set of WRC Rally Style LED light bar for the 2011-2014 Subaru WRX/STi. This LED light bar measures at 25" long, with a 144W super high powered bright output Each kit comes with the LED light bar, set of exclusively designed metal mounting brackets, and relay wiring harness with on/off switch for a complete installation.
This Subaru WRX LED Light Bar just resonates like the WRC cars with a racing inspired look. If you take your WRX off the trail as well as use it as a daily driver, then this LED light bar gives you the best of both worlds.

Note: Requires cutting the beam in order to install.
Q: What car will this LED light bar fit in?
A: The world rally style 25" 144W high powered double-row LED light bar is made to fit the 2011-2014 Subaru Impreza WRX and WRX STi.
Q: How do I install this LED light bar?
A: Follow these steps to learn how to install the WRC style LED light bar:
Step 1: Remove your front license plate. Mount the L-shaped bracket onto the piece indicated by the red arrow below. Make sure the longer end is the leg sticking out.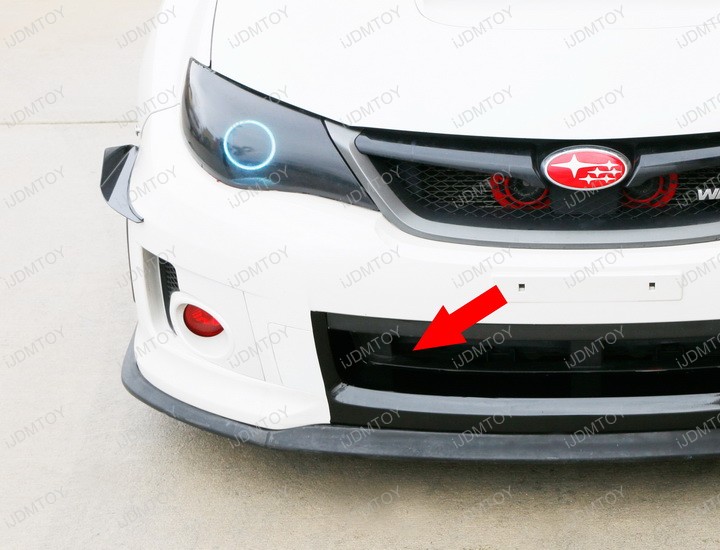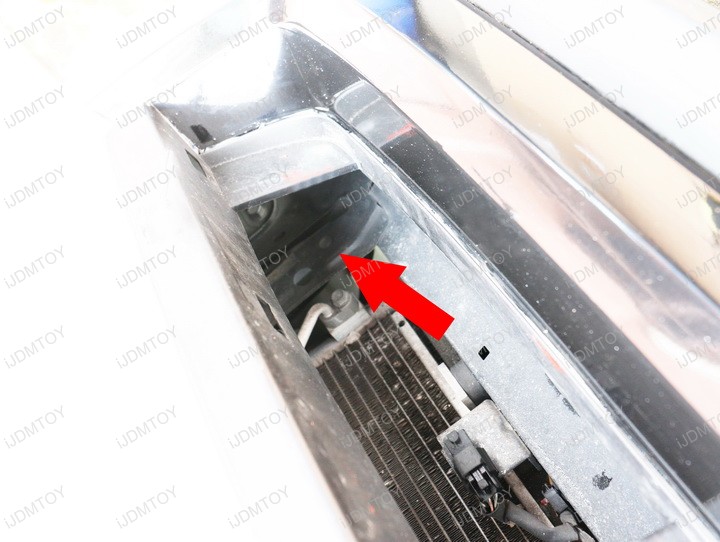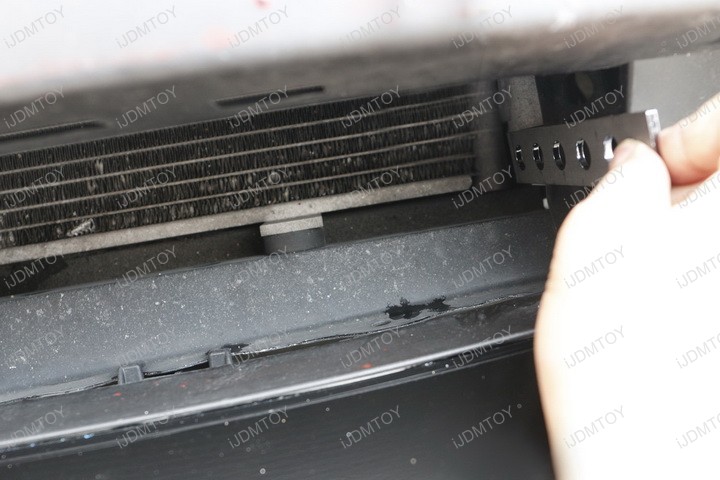 Step 2: Cut the center beam below your grille using a hand saw or a reciprocating saw. The double-row LED light bar will not fit otherwise.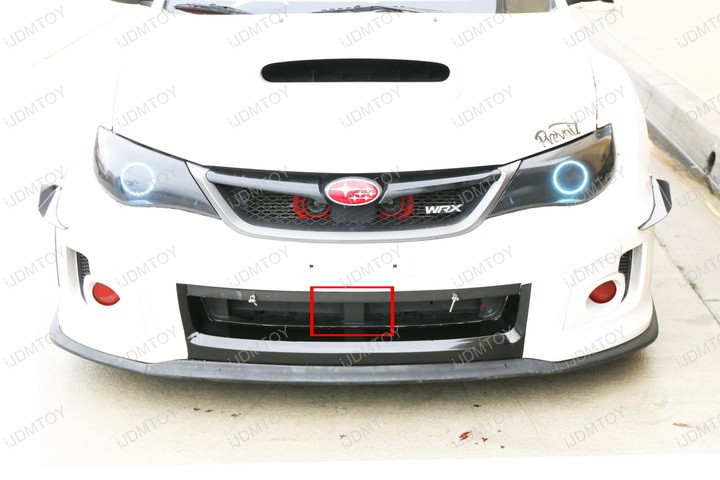 Step 3: Mount the LED light bar into the L-shaped brackets using a nut and bolt combination. Install it as far in or out as you desire.
Step 4: Wire the LED light bar using the included relay wiring harness with switch .
Step 5: Test your LED light bar to make sure it lights up. Once you've confirmed that it has, you can now enjoy your Subaru's all new world rally style LED light bar!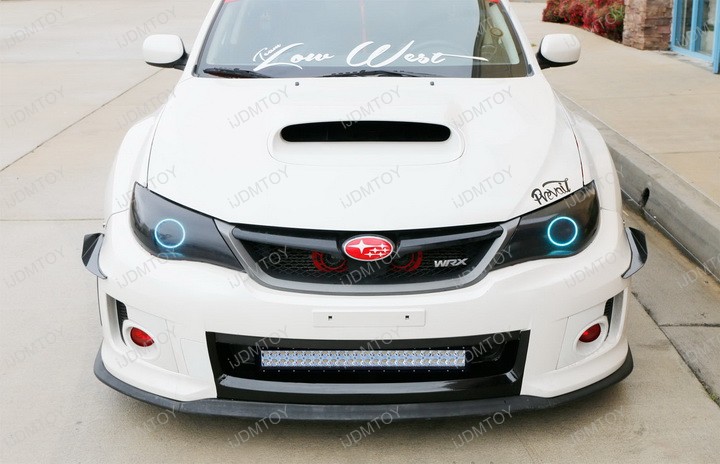 Please visit LED light bar kit FAQ/tech support for more detail.