Lower Grille Mount 25" LED Light Bar Kit For 2011-16 Ford F250 F350 Super Duty, (1) 144W High Power LED Lightbar, Bumper Mounting Brackets & Wiring
Free Shipping Within 24 Hours.
Fit 2011-2016 Ford F-250 F-350 F-450 SuperDuty
Complete LED light bar kit includes (1) 25" xenon white 144W high power spot beam LED lightbar, (1) set of industry grade steel metal constructed lower grill opening area bracket mounts and (1) set of relay wire harness w/ in-line fuse and on/off switch
Easy-to-install LED light bar kit features a 100% bolt-on installation procedures with no modification, cutting or drilling required
Hide the off-road LED light bar in the grill to keep your Ford Super Duty with a factory stock look with excellent lighting whenever you need it to RULE THE NIGHT!
This page features a 25" 144W high power LED light bar for 2011-2016 Ford F-250, F-350, an F-450 Super Duty. The kit comes with one 25' 144W LED light bar (spot beam pattern), a set of black powder coated steel lower bumper area mounting brackets and a wiring harness with an on/off switch.
Our all new designed 25" LED light bar is longer with more LEDs compared to the conventional 20" LED light bar, so it is much brighter. Yet, it is much easier to install comparing with the 30/40" light bars; there is no need to remove/replace the original tow hooks for your Ford super duty trucks.
This 25" LED light bar kit will give you a super rugged look that everyone can see during the day, and the exceptional lighting output you need at night.
Q: What truck does this light bar fit in?
A: The 25" 144W high powered LED lightbar is made to fit the 2011-2016 Ford F250 and F350 in the Super Duty series.
Q: Is there any modification required to install this LED light bar?
A: There is no modification required in installing this LED light bar on your Ford F-250. Installation involves bolting brackets using existing holes and connecting wires to a wiring harness.
Q: Do I absolutely need a relay harness wiring kit?
A: Although it's not absolutely necessary to wire your LED light bar to a relay harness, we highly recommend that you do so if you don't have one already. Connecting your LED light bar to a relay harness will protect your Ford truck's circuits, since the relay harness has a built-in fuse, and ensures that it doesn't overload. Having your LED light bar connected to a relay harness protects your car battery's longevity; turning your car off also turns off the LED light bar. Additionally, our relay harnesses come with an on/off switch so that you can conveniently switch on/off your LED light bar whenever you need to.
Q: How do I install this LED light bar?
A: The following steps will guide you in your installation process:
Step 1: Locate the mounting holes within the lower bumper area. Use the smaller hole indicated below to mount the metal brackets.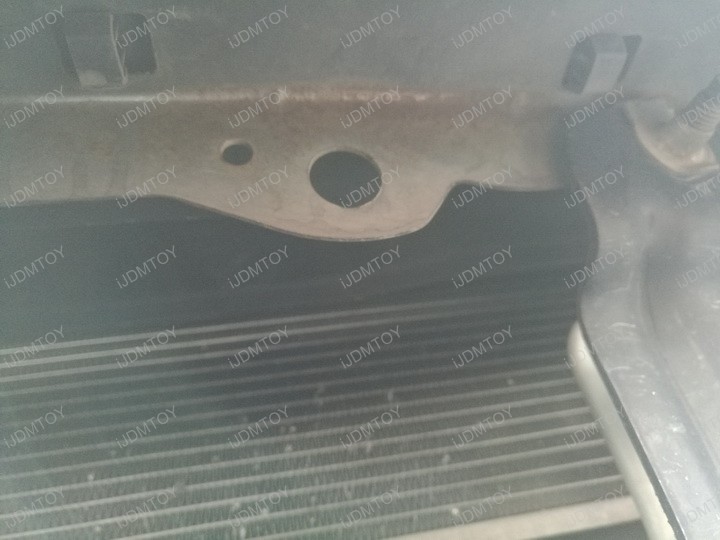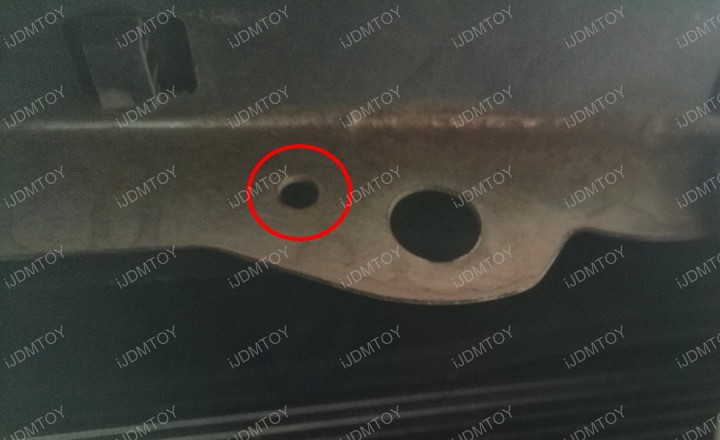 Step 2: Bolt the mounting brackets to the smaller holes using the included screws.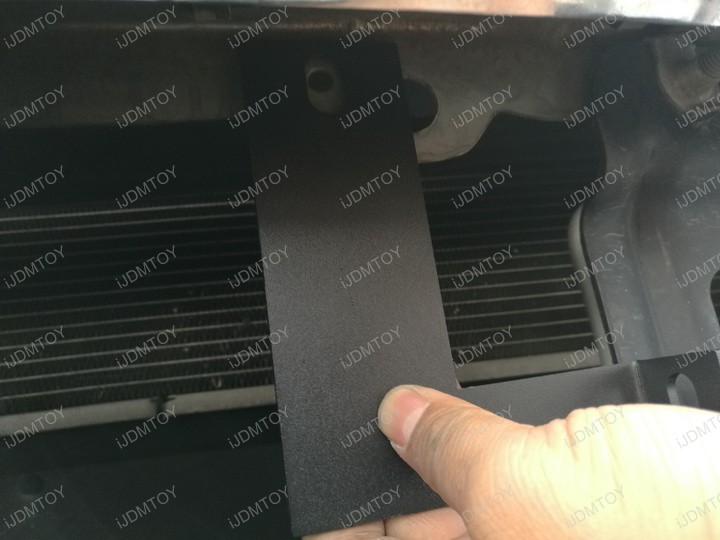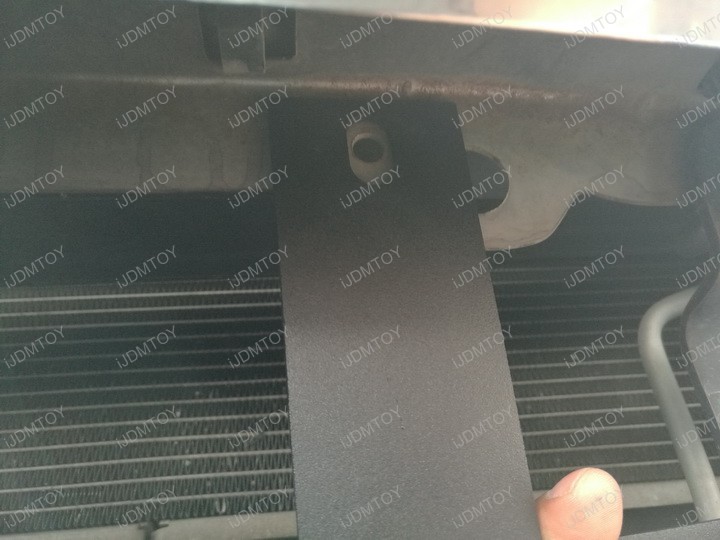 Step 3: Bolt in the extension bracket through the last hole so your LED lightbar has clearance to be mounted. Repeat steps 2 and 3 for the other side.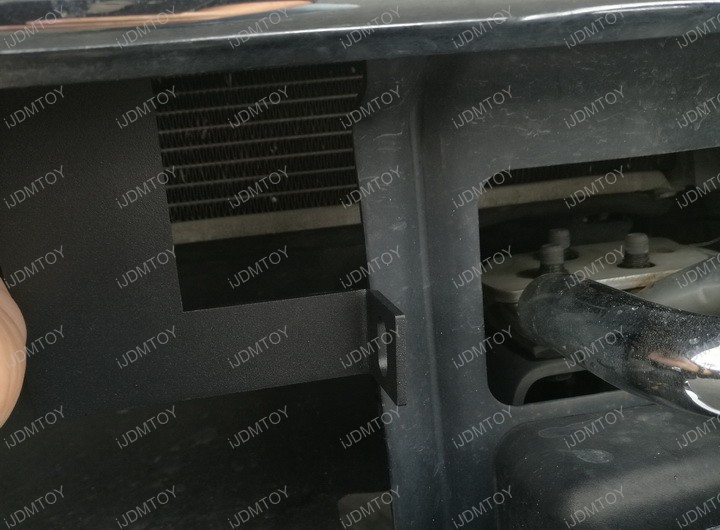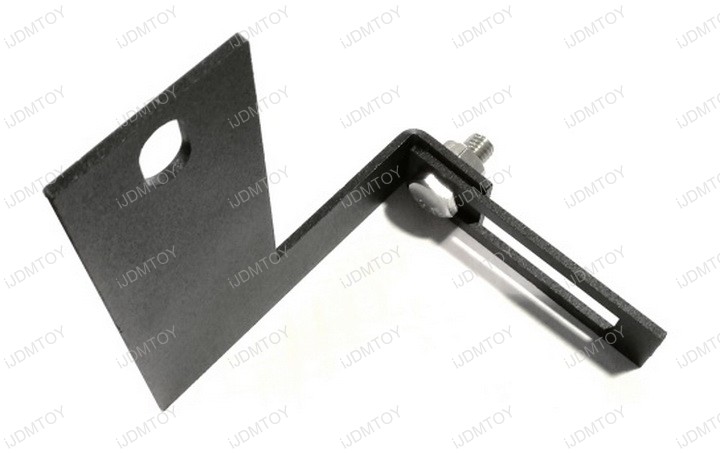 You can also preassemble the support bracket combination before completely mounting onto the smaller holes.
Step 4: Mount the LED light bar at the ends of the gap of the mounting brackets.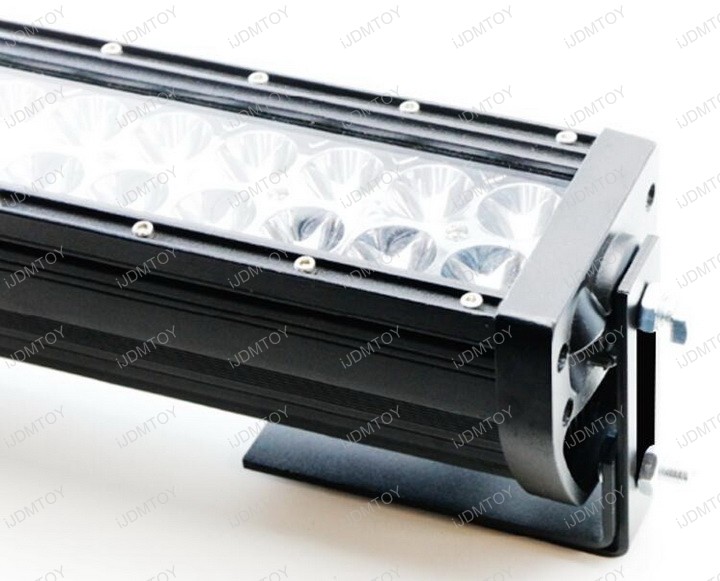 Step 5: Connect the wires to your existing harness or to a relay harness and switch kit. Test your LED light bar to make sure it lights up. You can now enjoy your Ford F-250's newly equipped LED light bar!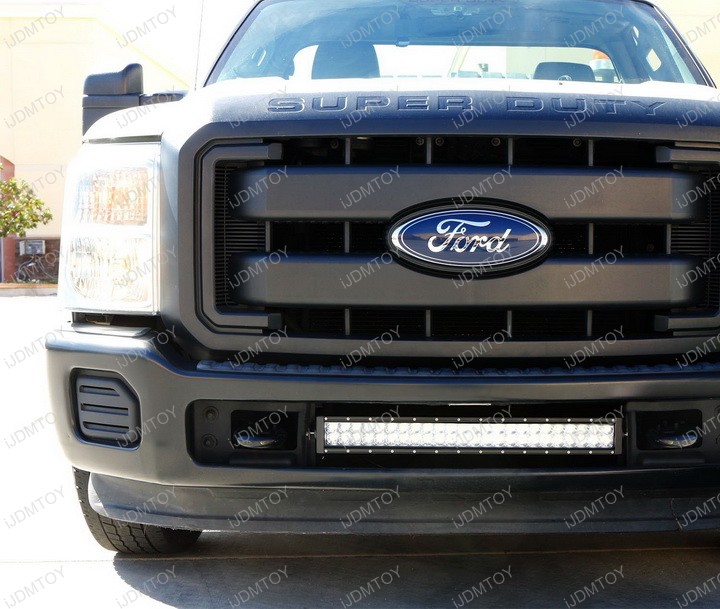 Please visit LED light bar kit FAQ/tech support for more detail.