Upper Grille Mount 30" LED Light Bar Kit For 2011-2016 Ford F250 F350 Super Duty, (1) 150W CREE LED Lightbar, Grill Mounting Brackets & Switch Wiring
Free Shipping Within 24 Hours.
Fit 2011-2016 Ford F-250 F-350 F-450 SuperDuty
Complete LED light bar kit includes (1) 30-31" xenon white 150W high power CREE spot beam LED lightbar, (1) set of industry grade steel constructed grill mesh bracket mounts and (1) set of relay wire harness w/ in-line fuse and on/off switch
Easy-to-install LED light bar kit features a bolt-on installation procedures w/ some minor cutting/drilling involved
The LED light bar upper grille kit will give your Ford Super Duty a rugged off-road appearance with excellent lighting whenever you need it to RULE THE NIGHT!
Note: this installation will involve some drilling and cutting.
If you want more mounting options, try out this single row CREE LED light bar with grille to mount brackets!
This page features the 30" 150W single row CREE LED light bar. This LED light bar is designed to fit the 2011-2016 Ford F-250 F-350 F-450 Super Duty. Each set includes one 30" 150W single row LED light bar, a pair of black powder-coated steel grille area mounting brackets, and a wiring harness with an on/off switch.
This LED light bar is made to be mounted on the Ford Super Duty grille's upper or lower gap for an off-road look that looks seamless. With this LED light bar, you'll achieve maximum visibility in any rural setting.
Q: Where can I install this light bar?
A: You can mount the LED light bar in the upper gap or the lower gap of the grille.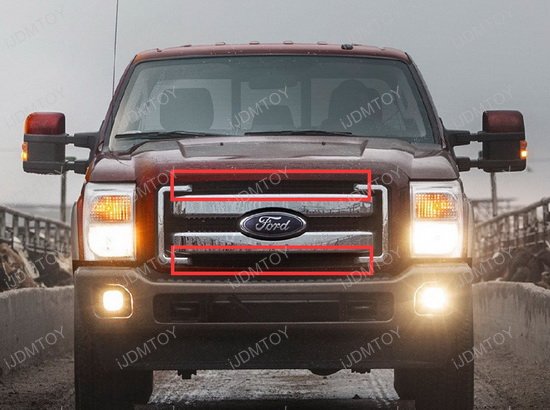 Q: Does this lightbar require any modification?
A: Yes. Installing this LED light bar will require cutting the plastic beams on the grille and drilling holes in the columns behind.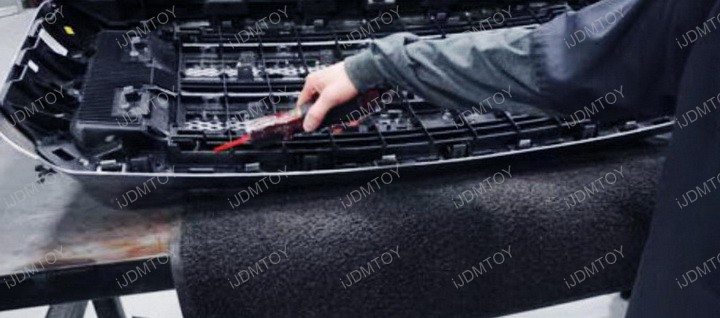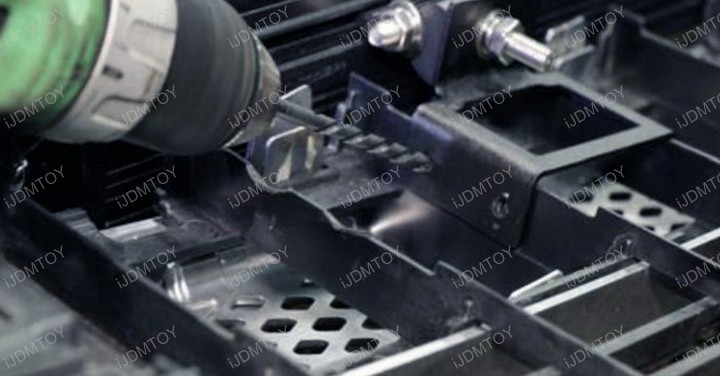 Q: Why does I need to modify my grille?
A: This LED light bar is designed to make use of the gaps on the Ford grille, which is why cutting the plastic beams is necessary. Additionally, the columns behind is the best and only location for mounting the included base brackets.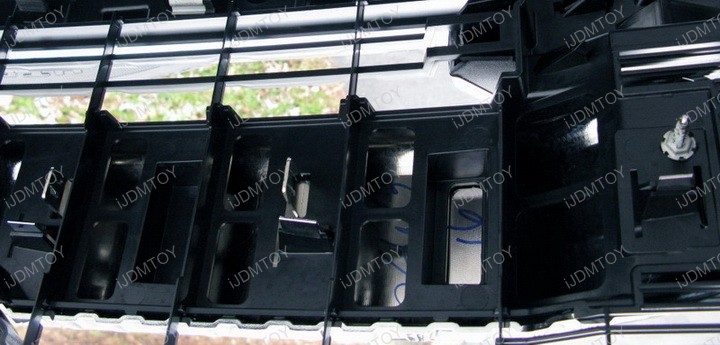 You will also have to trim off the steel piece indicated by the arrow below.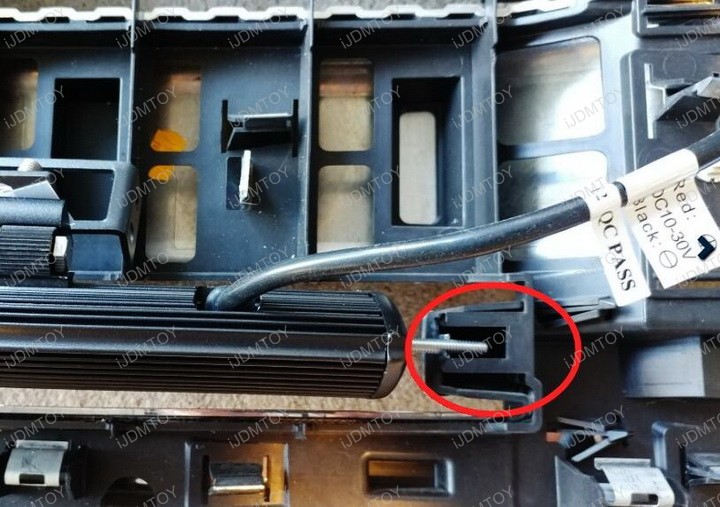 Please visit LED light bar kit FAQ/tech support for more detail.