Behind Grille LED Light Bar Kit For 2017-2020 Ford Raptor, (1) High Power Double Row LED Lightbar, Inside Grill Mesh Mounting Brackets & Wire Switch
Free Shipping Within 24 Hours.
Fit 2017-2020 Gen2 Ford F150 Raptor
Complete LED light bar kit includes (1) 14-inch xenon white 72W high power spot beam LED lightbar, (1) set of industry grade steel metal constructed lower grill mesh bracket mounts and (1) set of relay wire harness w/ in-line fuse and on/off switch
Easy to install LED driving light kit features a 100% bolt-on installation procedures with no modification, cutting or drilling required
Hide the off-road LED light bar behind the lower grill mesh to keep your Ford Raptor with a factory stock look with excellent lighting whenever you need it to RULE THE NIGHT!
For a subtle appearance but a strong kick of light in a small package, you'll want the OEM grille mount LED light bar for your Ford Raptor!
This is a small, but powerful 72W double-row LED light bar, which comes included with hind grille metal mounting brackets and a relay wiring harness with on/off switch. Set behind your lower grille mesh, the mounting support brackets and hardware sandwiches the mesh and grips tightly so that the high powered LED light bar subtly sits below your grille. Please note that the lower grille mesh is held on by clips, so carefully remove the mesh to preserve the clips and then mount the LED light bar on the backside. With no modifications required, the space under your Ford truck's grille is the best place to hide a powerful LED light bar!
The invisible OEM grille mounted high powered LED light bar is made to fit onto the 2017-2020 Ford F-150 Raptor.
Q: How do I remove the lower bumper grille?
A: Use a pry tool to carefully release the lower bumper grille from the clips and tabs holding it.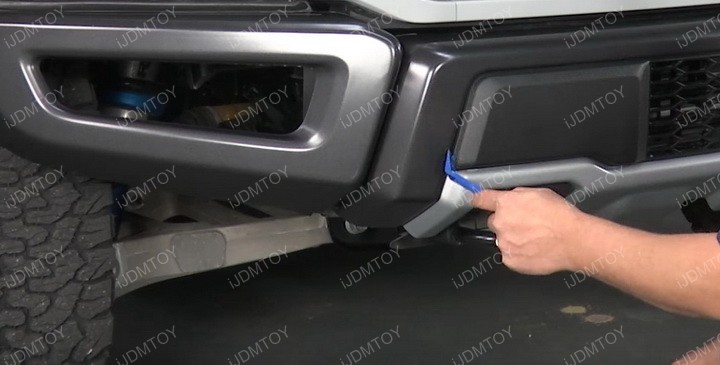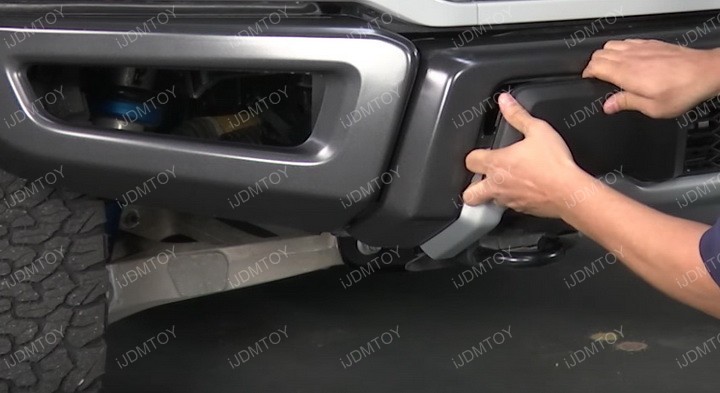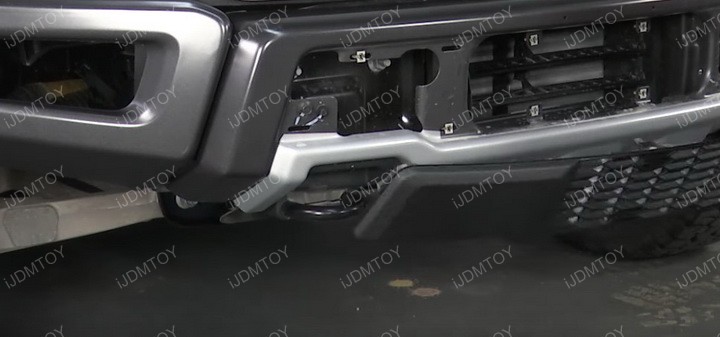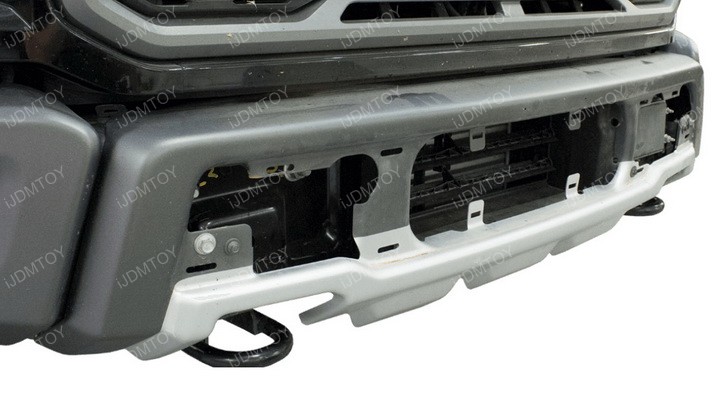 Q: Do I absolutely need a relay harness wiring kit?
A: Although it's not absolutely necessary to wire your LED light bar to a relay harness, we highly recommend that you do so if you don't have one already. Connecting your LED light bar to a relay harness will protect your Ford Raptor's circuits, since the relay harness has a built-in fuse, and ensures that it doesn't overload. Having your LED light bar connected to a relay harness protects your car battery's longevity; turning your car off also turns off the LED light bar. Additionally, our relay harnesses come with an on/off switch so that you can conveniently switch on/off your LED light bar whenever you need to.
Q: My Ford Raptor has switches built into my interior. Is there a way I can hook up my LED light bar so that I can turn them on and off using my switches?
A: Yes, there are a few steps you can take to wire your LED light bar to your interior switches.
Step 1: Wire your LED light bar to the included relay wiring harness. Remove the on/off switch and cover the socket with black tape.
Step 2: Find your hotwires that are connected to your aux switches.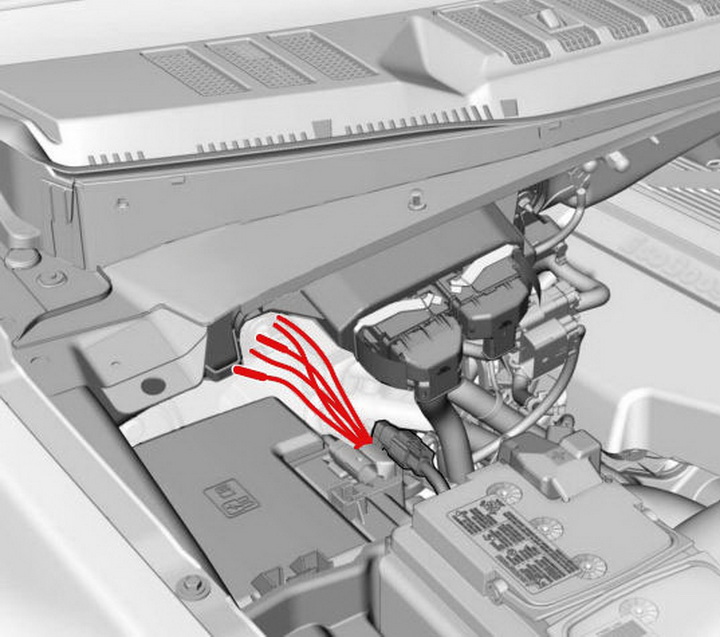 Step 3: Connect the factory aux switch input to the aux switch wire of your choice.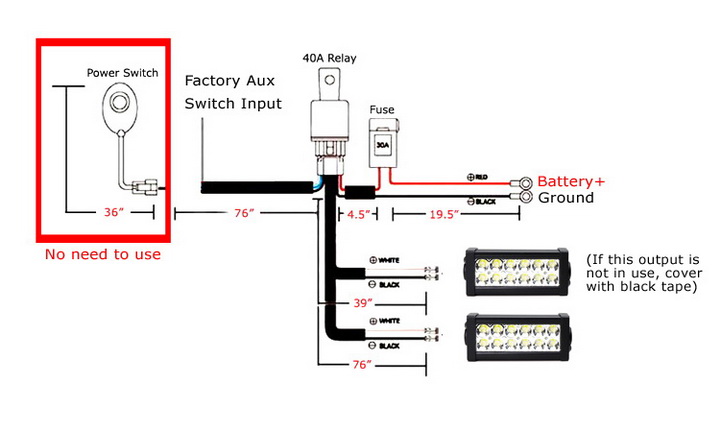 Please visit LED light bar kit FAQ/tech support for more detail.