Behind Grille 30" LED Light Bar Kit For 2014-21 Toyota 4Runner, (1) 180W High Power LED Lightbar, Inside The Grill Mounting Brackets & Wiring Switch
Free Shipping Within 24 Hours.
Compatible with 2014-2021 Toyota 4Runner (does NOT fit Limited trim model, or the new 2020 models with radar sensor)
Complete LED light bar kit includes (1) 30-31" xenon white 180W high power spot beam LED lightbar, (1) set of industry grade steel constructed inside the grill bracket mounts and (1) set of relay wire harness w/ in-line fuse and on/off switch
Easy-to-install LED light bar kit features a 100% bolt-on installation procedures with no modification, cutting or drilling required
Hide the off-road LED light bar in the grill to keep your Toyota 4Runner with a factory stock look with excellent lighting whenever you need it to RULE THE NIGHT!
If you are looking to give your 4Runner a superior lighting edge that most other 4Runners or SUVs don't have, you'll want to get a high powered LED light bar to mount behind your grille!
This page features the 30" 180W double row LED light bar made to fit on the 2014-2019 Toyota 4Runner. Please note that this will NOT fit the Limited trim model. Your lighting package will include the high powered double row LED light bar, a pair of specially designed behind-the-grille metal support brackets, and a relay wiring harness with on/off switch. This 4Runner light bar kit sets the LED light bar behind your grille thanks to the exclusively designed mounting brackets, which let you use existing mounting holes so you don't have to drill new holes into your full-size SUV. The LED light bar makes its presence known only when you turn it on, providing an extremely bright light for worksite utility, camping, and other off-road uses.
With a 30" LED light bar equipped, your Toyota 4Runner gains superior lighting and a rugged front end look as it shines brilliantly through your grille!
Q: Will this LED light bar block the air flow?
A: When we first developed the LED light bar, we conducted a significant amount of research on truck forums based on members' feedback. The consensus is that there is no noticeable effect from the LED light bar blocking the air flow.
Besides, the front end of the truck is not completely sealed after the LED light bar installation so the air can flow in from the front grille as well.
Q: Do I absolutely need a relay harness wiring kit?
A: Although it's not absolutely necessary to wire your LED light bar to a relay harness, we highly recommend that you do so if you don't have one already. Connecting your LED light bar to a relay harness will protect your Toyota 4Runner's circuits, since the relay harness has a built-in fuse, and ensures that it doesn't overload. Having your LED light bar connected to a relay harness protects your car battery's longevity; turning your car off also turns off the LED light bar. Additionally, our relay harnesses come with an on/off switch so that you can conveniently switch on/off your LED light bar whenever you need to.
Q: How do I mount the 4Runner LED light bar?
A: Use the included M6 screws and washers to bolt on the specially designed U-shaped mounting brackets on both sides of the grille.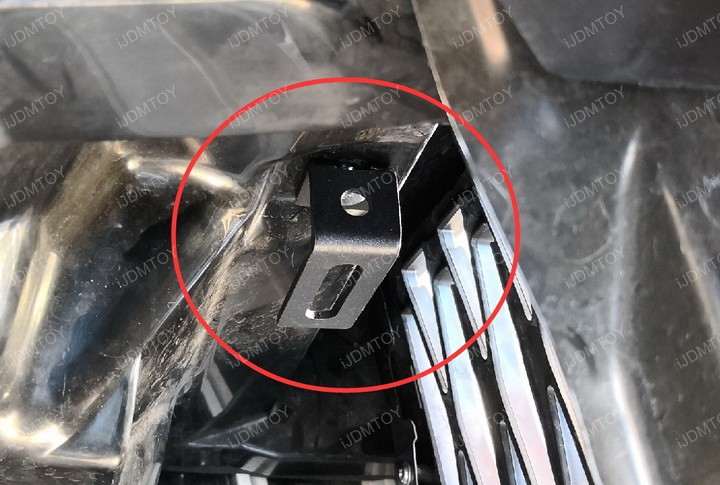 Mount the high powered 30" 4Runner LED light bar in between the two U-shaped mounting brackets.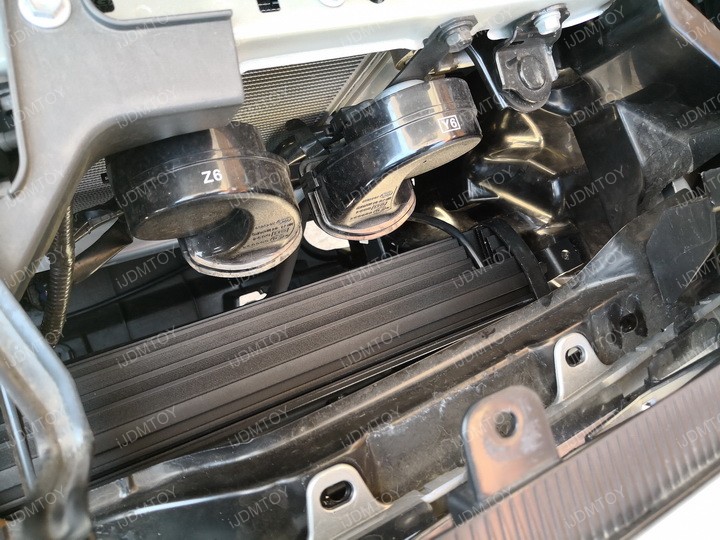 Please visit LED light bar kit FAQ/tech support for more detail.