LED Pod Light Fog Lamp Kit For 2010-14 Ford SVT Raptor, (4) 20W High Power CREE LED Cubes, Foglight Location Mounting Brackets & Wiring Switch
Free Shipping Within 24 Hours.
Compatible with 2010-2014 Ford SVT Raptor

Complete LED foglamp kit includes (4) 3" white 20W high power CREE spot beam LED pods, (2) 2500K yellow pod light cover lens, (1) set of industry-grade metal constructed OEM fog lamp area/location bracket mounts, and (1) set of relay wire harness w/ in-line fuse and on/off switch

Easy to install LED fog/driving light kit features 100% bolt-on installation procedures with no modification, cutting, or drilling required

Cleverly utilize the factory halogen fog openings and upgrade them to a total of 80W high power off-road killer LED lighting for a super bright output, allowing you to completely RULE THE NIGHT!

Note: since we have more customers who prefer the selective yellow cover lenses, we have updated the old half-covered amber lens to the newer full coverage 2500K yellow since mid of 2020
This page features the 80W high power CREE LED fog light kit fit for the 2010-2014 Ford SVT Raptor.
The complete kit includes (4) 20W high power cubed CREE LED pod lights, a pair of lower bumper mounting brackets, and a relay wiring harness kit.
Use this LED fog lamp kit to fit (2) LED pod lights on each side of your F-150 Raptor's lower bumper opening area. Achieve an awesome rugged, industrial offroad look for your Raptor truck both day and night!
Q: If I install these LED daytime running lights on my car, would they cause any error messages on the dashboard?
A: No, since you are tapping these LED DRL Lights to an existing power source (and not replacing), there should be no error messages.
Q: My Ford Raptor has switches built into my interior. Is there a way I can hook up my LED fog lights so that I can turn them on and off using my switches?
A: Yes, there are a few steps you can take to wire your LED fog lights to your interior switches.
Step 1: Wire your LED pod lights to the included relay wiring harness. Remove the on/off switch and cover the socket with black tape.
Step 2: Find your hotwires that are connected to your aux switches.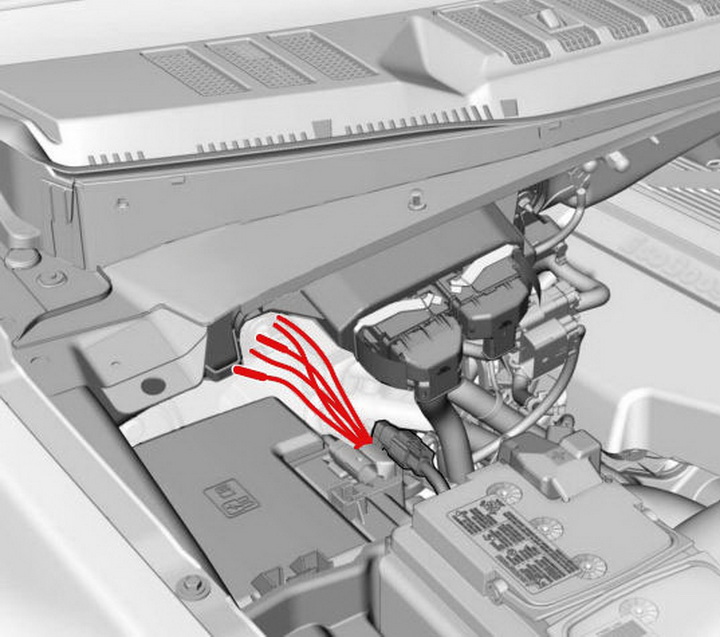 Step 3: Connect the factory aux switch input to the aux switch wire of your choice.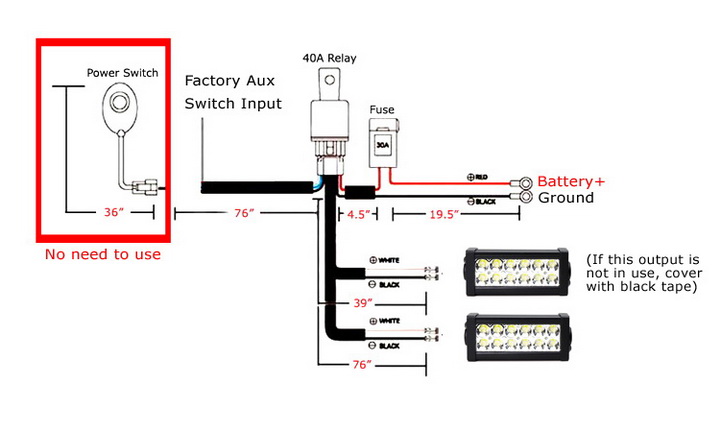 Please visit LED pod fog light kit FAQ/tech support for more detail.