Windshield A-Pillar LED Pod Light Kit For 2007-2017 Jeep Wrangler JK, (2) 20W High Power CREE LED Pods & Front Windshield Panel Mounting Brackets
Free Shipping Within 24 Hours.
Fit 2007-2016 Jeep Wrangler JK/Unlimited
Kit includes (2) spot beam pattern cubed 3" 20W CREE LED pod lights and exclusively designed mounting brackets (does NOT include relay wiring harness)
Each LED Light is powered by 4 pieces 6000k xenon white 5W high power XP-E CREE LED lights with an amazing 1300 lumen row lighting output
Mount the LED lights on the windshield A-pillars for an awesome/aggressive new look!
This page features a set of 40W CREE high powered LED lighting kit with A-pillar metal mounting brackets for the 2007-up Jeep Wrangler JK.

Each kit includes two pieces of 3" cube shaped, spot beam pattern LED lamps with custom heavy duty black powder coated metal mounting brackets. This is a bolt-on design with no modification required. You can mount your new Jeep Wrangler LED lights on the windshield A-pillar for an aggressive new look.
Q: How do I install the Jeep Wrangler LED Pod Light?
A: The following steps will show you how to install the 40W CREE LED pod lights for your Jeep Wrangler (JK):
Step 1: Assemble the LED pod lights. Read our guide on how to assemble LED pod lights
Step 2: Remove the original screws, then bolt back the metal mounting brackets onto your Jeep Wrangler's A-pillar location.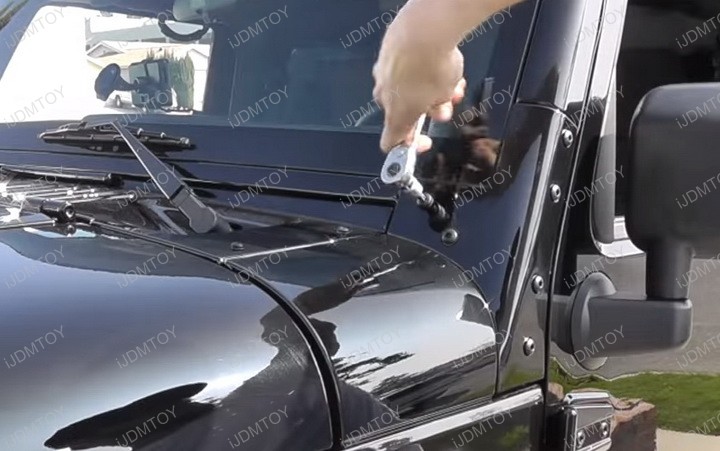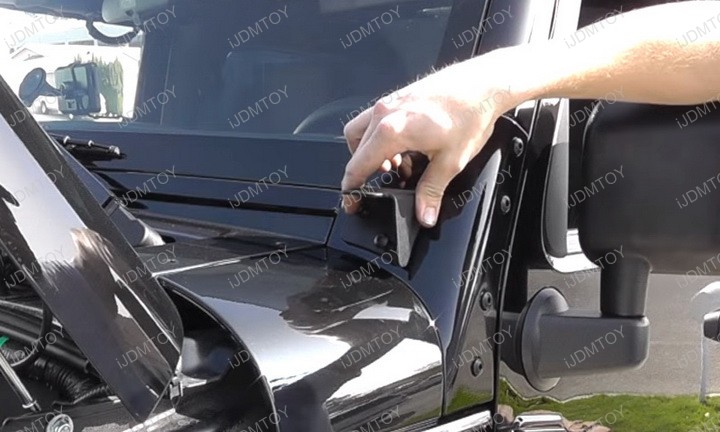 Step 3: Once you have finished assembling the LED pod lights, bolt the LED pod light via the U-shaped bracket onto the metal A-pillar mounting bracket using screw and bolt. Connect the wires to power up your new LED A-pillar pod light kit.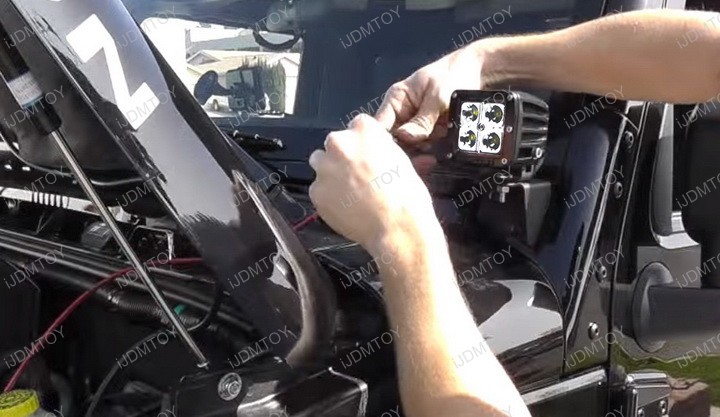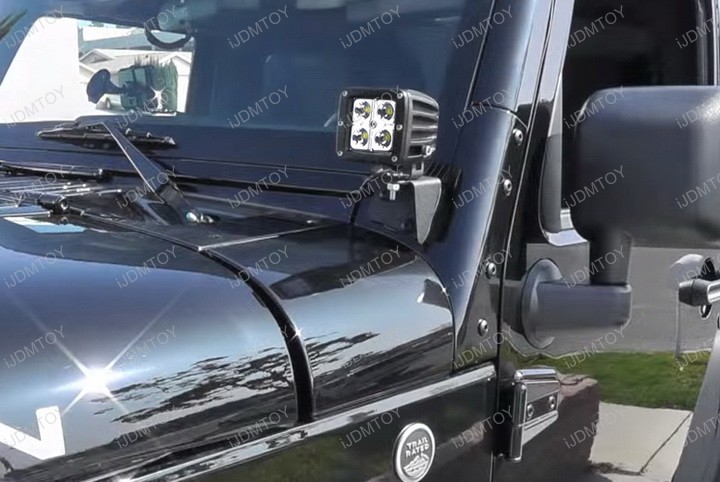 Please visit LED pod fog light kit FAQ/tech support for more detail.