LED Pod Light Fog Lamp Kit For 2008-10 Ford F250 F350 F450, (2) 20W High Power CREE LED Cubes, Foglight Location Mounting Brackets & Wiring Switch
Free Shipping Within 24 Hours.
Fit 2008-2010 Ford F-250 F-350 F-450 SuperDuty
Complete LED foglamp kit includes (2) 3" xenon white 20W high power CREE spot beam LED pods, (1) set of industry grade metal constructed OEM fog lamp area/location bracket mounts and (1) set of relay wire harness w/ in-line fuse and on/off switch
Easy to install LED fog/driving light kit features a 100% bolt-on installation procedures with no modification, cutting or drilling required
Clevely utilize the factory halogen fog openings and upgrade them to total 40W high power off-road killer LED lighting for a super bright output, allow you to completely RULE THE NIGHT!
This page features a complete LED fog light setup for the 2008-2010 Ford F-250 F-350 F-450 Super Duty. Each kit comes with the pair of LED fog lights, mounting bracket, wiring harness, and an on/off switch to transform your fog lamp location to a full LED look.

Many Ford truck drivers operate their trucks as both daily drivers and work utility vehicles, so it's important that the lighting on the truck is on point. This kit allows you to get a new LED lighting for your fog lamps so that you will never have to worry about not having enough lighting when you need it the most.
 
Q: Is there any modification required for installation?
A: No, there is no modification required to install these Ford F-series LED fog lights.
Q: How do I install the Ford F-250 LED Fog Light Kit?
A: The 2008-2010 Ford LED Fog Lamp Kit installation is based on the installation for 2011-2016 Ford F-250 LED fog light kit. You may head over to 2011-2016 Ford F-250 LED Fog Light Installation to check out the installation process, which has a similar concept. 

*Important: This Ford F-250 F-350 F-450 LED Fog Light kit comes with the L-shaped mounting bracket already pre-installed to the back support piece. 

Step 1: If your Ford F-Series comes with stock fog lamps, you will need to remove them by gaining access to the back of the fog lamp location, removing existing fog lamps, and unplugging the stock harness. 

If your Ford F-Series does not come with stock fog lamps, then this is a fresh installation and there are no fog lamps to remove.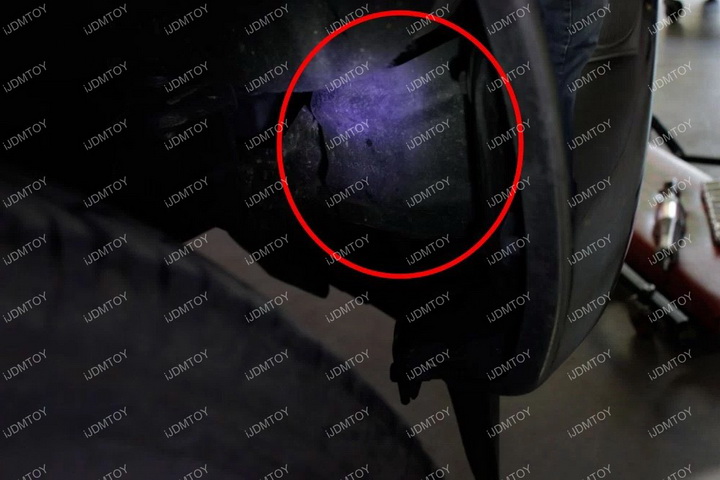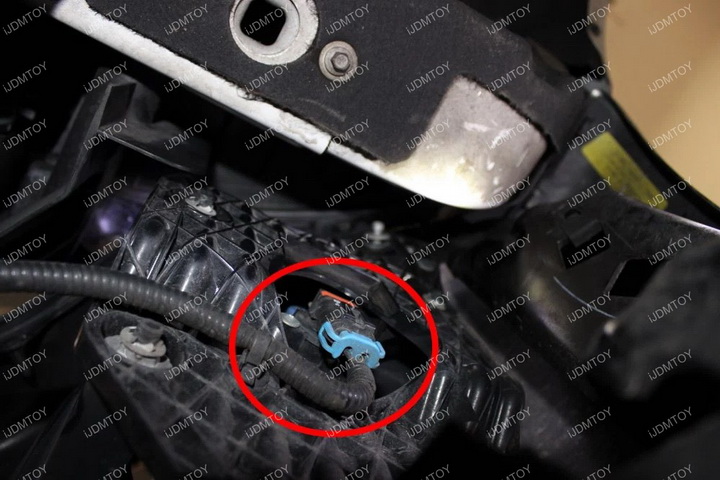 Step 2: Assemble the LED Pod Light. Check out How to Assemble LED Pod Light Kit.
Step 3: Now mount the curved U-shaped LED pod light bracket onto the pre-installed L-shaped metal mounting bracket using screws, nuts, and washers.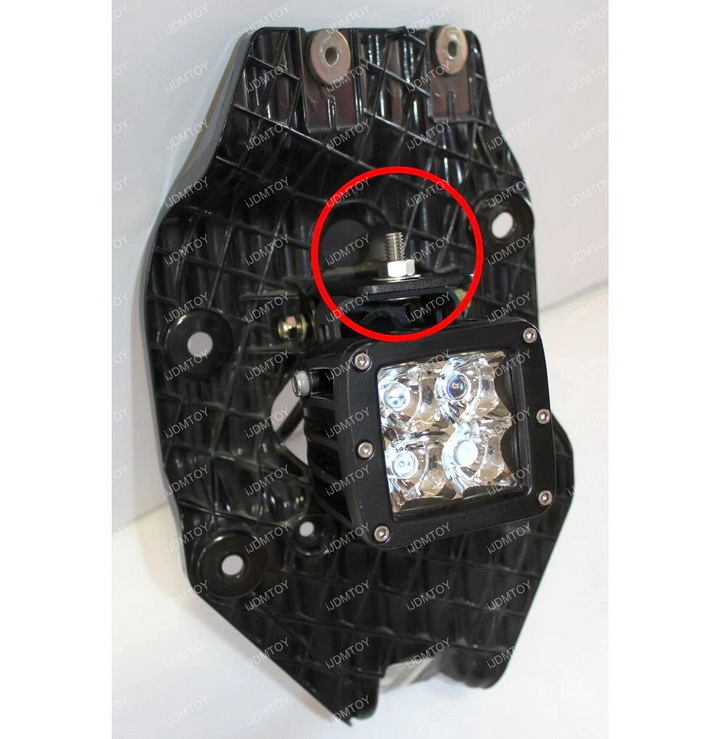 Step 4: Now mount the fog lamp back support piece back onto the truck using the two holes on one end and the singular hole on the other from the support piece and secure all the components onto the truck's lower bumper.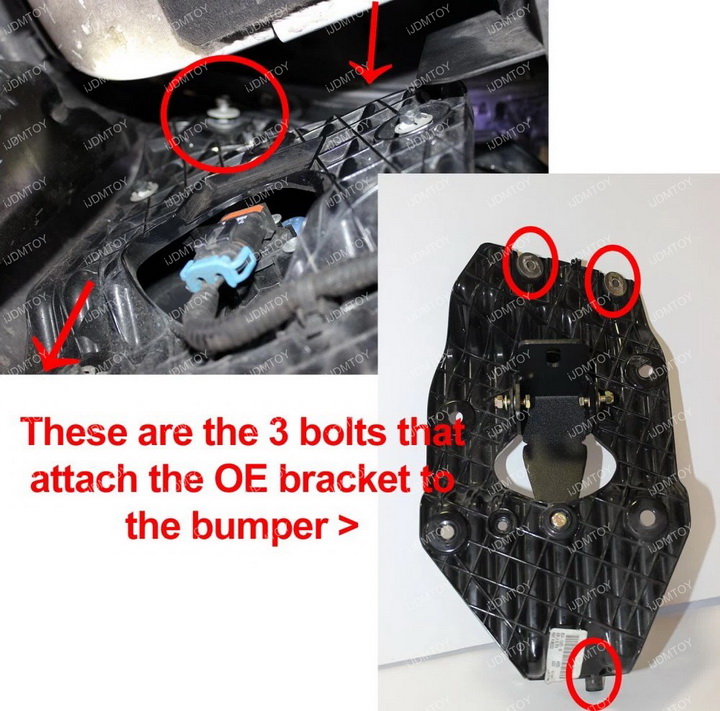 There is no front bezel needed to mount onto the completed LED fog light kit so all you need to do now is connect the wiring via Truck LED Wiring Guide
Please visit LED pod fog light kit FAQ/tech support for more detail.