--------Shop BMW Parts & Accessories--------
--------BMW Gallery Pictures--------
For more pictures of our customers installed the LED lights on their BMW, please visit our BMW Gallery
--------BMW News and Updates--------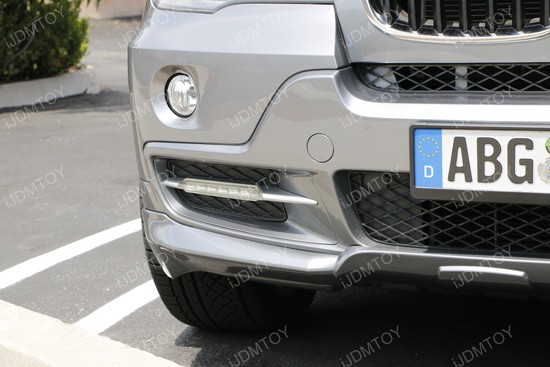 Can't bear to part with your BMW X5 but love to have a set of new LED daytime running lights seen on the newer models?
These BMW X5 OEM Fit LED Daytime Lights gives you that boost you need to completely revamp your entire car. These lamps are a direct fit so you can just clip them on to your 2007-2010 X5's front bumper and not have to worry about any modifications...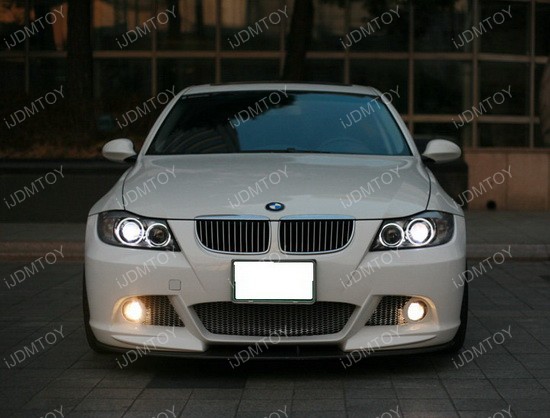 These are high powered BMW LED angel eyes with the new xenon white upgrade to get rid of the stock angel eyes once and for all. It gives you a matching HID look like what you see on the 2011 BMW 3 Series and the 2011 BMW 5 Series.

The angel eyes are for 2006-2008 3 Series with pre-LCI for a whole new facelift. The LED angel eye ring marker bulbs are error free so you don't have to deal with that pesky error message that sometimes plagues all European car owners. This 2006 BMW 325i has quite the new look going on, as you can compare how these ring market bulbs look like on the car and compare it to the previous stock look...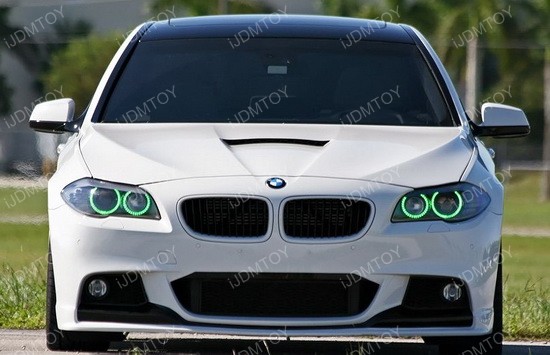 When you see the distinct halo rings, what car manufacturer do you think of? Everyone knows and can recognize the distinctive BMW angel eyes, as they are known to be luxurious and high-class. BMW halo rings started out with the yellowish halogen bulbs, which at that time in the past was a pretty big deal. The incandescent bulbs evolved into
LED halo rings
, which is a crisp, clean white light.
On top of that, there are even RGB multi-colored halo rings now that come in a whole smorgasbord of colors. You can have LED angel eyes that are red, green, or blue that they can change colors almost as fast as people change their clothes...
For more news and updates about BMW, please visit our Car LED blog