***Your vehicle must come with HID headlamps from factory for these bulbs to fit so please make sure that your vehicle has this option prior to installing***
** Before installing, make sure that you read our write-up on the comparison between the stock P13W bulb and our P13W LED bulb for 2010 2011 2012 Chevy Camaro Daytime Running Lights (DRL) or Fog Lights replacement**
1.) For the side that you are working on, turn the wheel away from you. Remove the three (3) allen bolts holding the fender liner to the bumper circled in red.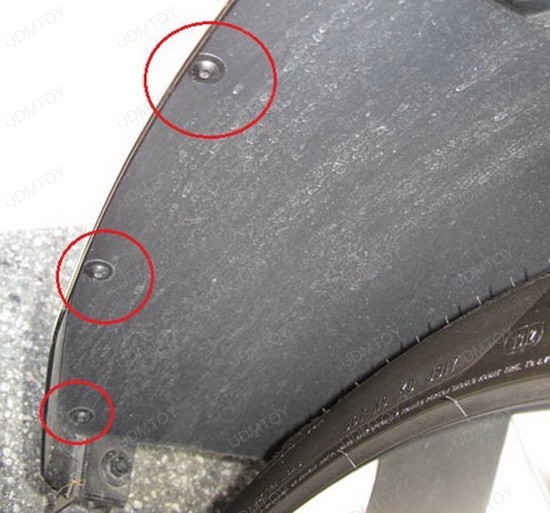 2.) Once you have it removed, pull the liner back to expose the daytime running light housing on the bottom of the bumper.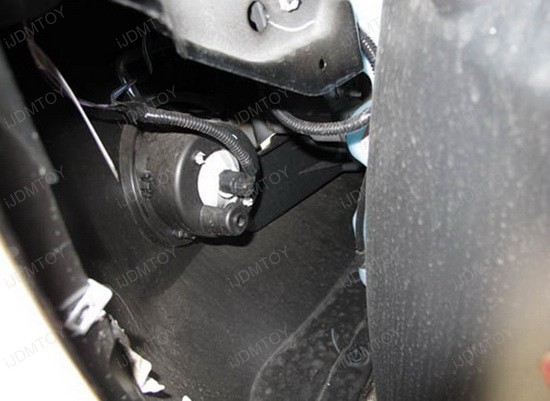 3.) Remove the connector from the bulb and remove the bulb from the housing by twisting it to the left.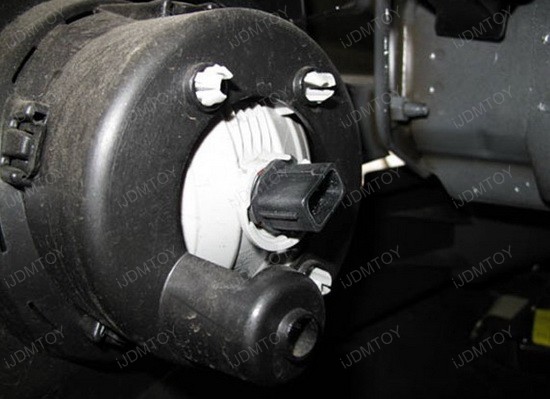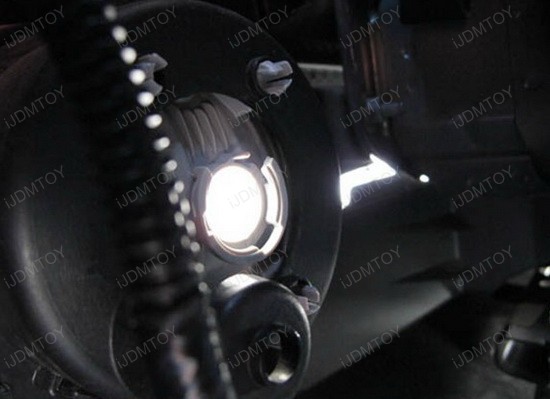 4.) When installing our LED bulb, make sure that the little plastic tab which is shown in the orange box is pushed upward. (Compare 2012 Chevy Camaro PSX26W Bulbs VS iJDMTOY P13W LED Bulbs)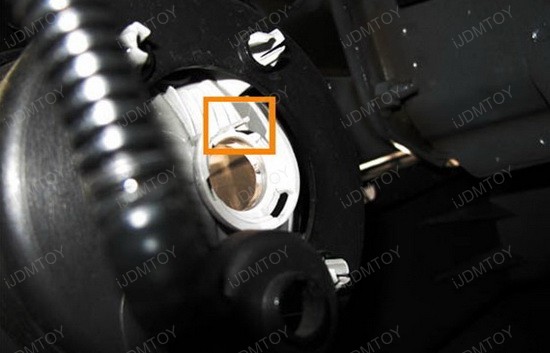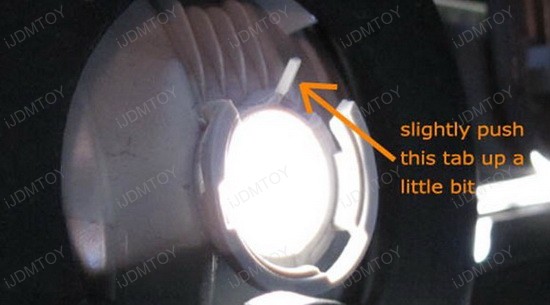 5.) Connect the stock wiring to the LED bulb prior to putting it into the housing. After doing that, install our LED bulb with the wider tab closest to the lifted plastic piece.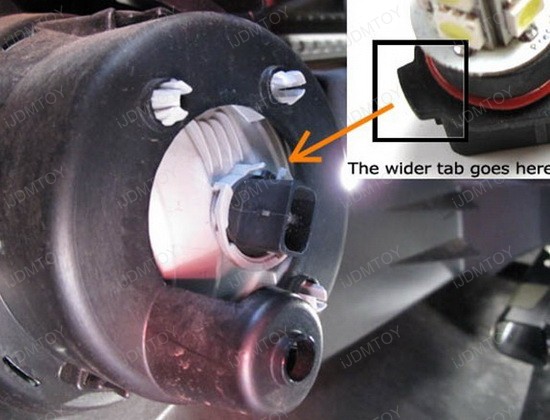 Due to the different position of the tabs on the connector portion, you'll have to attach the stock harness to the bulb before you install it back in the housing.
6.) Enjoy your new Chevy Camaro P13W LED Daytime Running Lights!