You can find this product under Ford Raptor LED Quad Lights (70-201)
Installing these Ford Raptor LED Quad Lights is pretty straightforward. This set comes with two brackets which you will be using to mount the LED lights.

The photo below shows how you will be positioning the mounting bracket in order to secure the LED Quad Lights.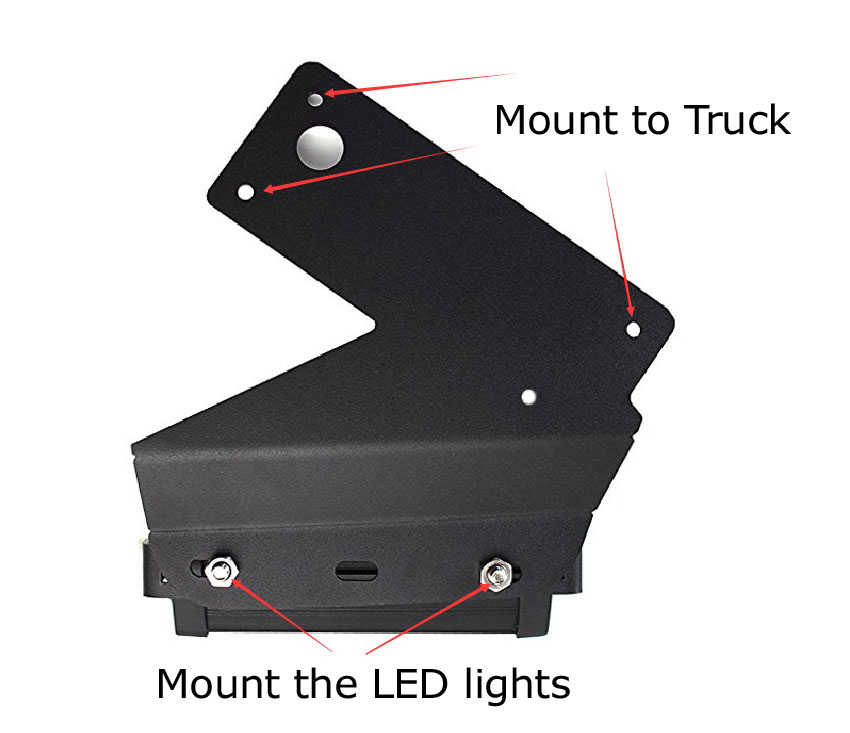 This is how the bracket should be positioned below the chassis frame where it's mounted to the truck frame as well as two LED quad lights on each side.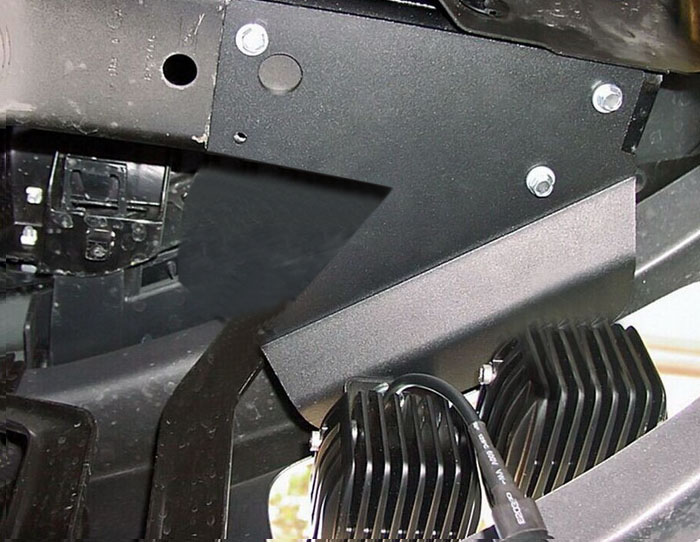 Wiring Guide:
The most important part of this installation is the wiring. This Ford Raptor Quad LED Light Kit comes with two sets of wires for people who want to operate the LED lights separately. For example, some people want the ability to be able to turn on the inner and outer lights at different times.

There are 2 components in the relay harness set: The actual relay and the switch.

For the harness:
Red wire goes to battery positive.
Black wire goes to battery negative.
Single white wire goes to the switch.
The remaining black and white wires will be connected to the LED quad lights.

For the switch:
Single white wire should be connected to the harness.
Black wire goes to the ground.
The red wire goes to the ACC or Headlight + so that the LED Quad Lights will turn off whenever the vehicle's engine is turned off.
Check out the video below for a step by step wiring demo: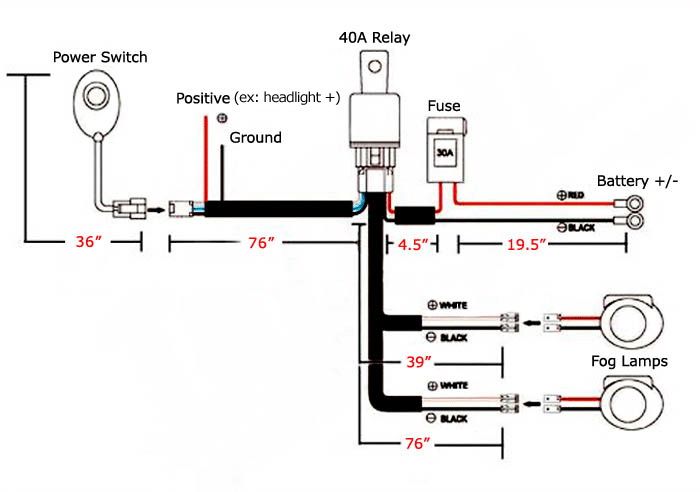 Test to make sure everything works and enjoy your new Ford Raptor LED Quad Lights!