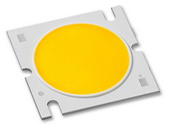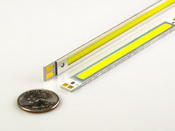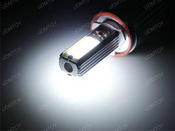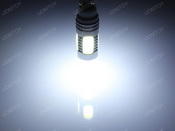 Meet our new category of LED: COB-style LED (Chip on Board LED). With this new design, multi LED emitters are packaged together as one lighting module and when it lights up, it will look like one single lighting panel. Due to this new packaging technology, the COB LED is much brighter yet stays cooler than the CREE high power LED. Besides being able to produce an amazingly lighting output, because of its special LED emitters built inside the circuit board, it will appear invisible when lighting up, and you won't notice individual lighting emitters at all.
Features
Lumen output nearly comparable to HID lights
Brighter yet cooler than most other high power LED lights
20,000 plus working hours life span
Very wide angle lighting output and coverage
Replace your factory incandescent halogen bulbs with brighter, more efficient, and much more attractive COB-style LED lights. While everyone else sticks with HID conversion kits, stand out from the crowd with these unique LED lights.
Installation Guides & Articles
Here are some DIY tips about LED bulbs. When you encounter issues such as LED not light up, loose in the socket, you will find these tips very useful...( read more)




Learn all the names about the bulbs and their locations. (such as parking lights, side door courtesy lights, side marker lights, high beam daytime lights, etc)...(read more)

We have listed several common issues about LED bulbs using for turn signal lights and how to resolve these issues as well...( read more)




Wanna change a bulb to LED? Here we will show you step by step on how to research the stock bulb part# and use this part# to find the corresponding LED bulbs on our site...( read more)

Don't know how to test a LED bulb? Here we will show you this DIY to make your own LED bulb test using a 9V battery...( read more)




This video will show you our v2 upgraded LED headlight or fog light conversion kit powered by the high power COB LED emitters. This kind of COB LED will give you a HID "equivalent" lighting output.