--------Shop Honda Parts & Accessories--------
--------Honda Gallery Pictures--------

For more pictures of our customers installed the LED lights on their Honda, please visit our Honda Gallery
--------Honda News and Updates--------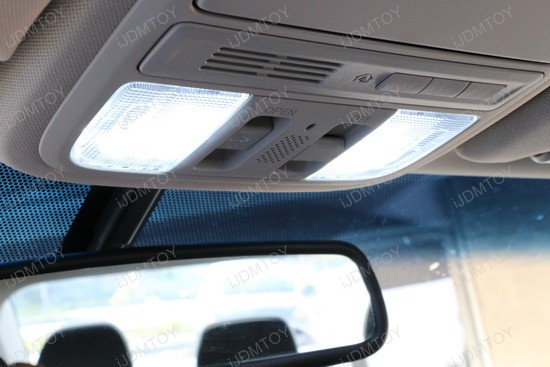 Thi
s exact fit LED interior light package will fit most newer models of Honda Civic, Accord, CR-V, Insight and Acura TSX.

Because the LED lights are exact fit, there is absolutely no wasted space and can attach maximum lighting output. The installation is a simple replacement process that will take no more than a few minutes.

See how the panel of LED lights is much brighter and more crisp looking than the boring yellow factory lights?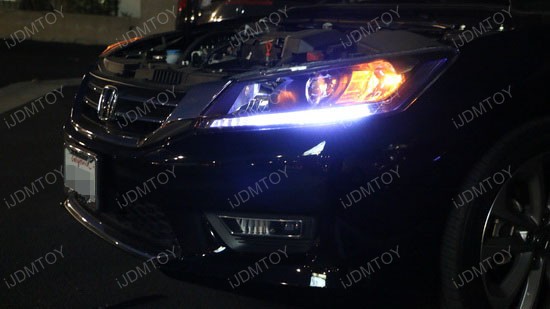 Audi has revolutionized the appearance with their unique LED Daytime Running Lights on the front end of their vehicles. It is inspired many other manufacturers such as Hyundai, Lexus and specifically Honda. You might find it hard to believe that a Honda has adapted their front end with a LED DRL on their headlight but it is true.

The latest generation 2013 and up Honda Accord has become one of the latest car manufacturers to join this movement started by Audi...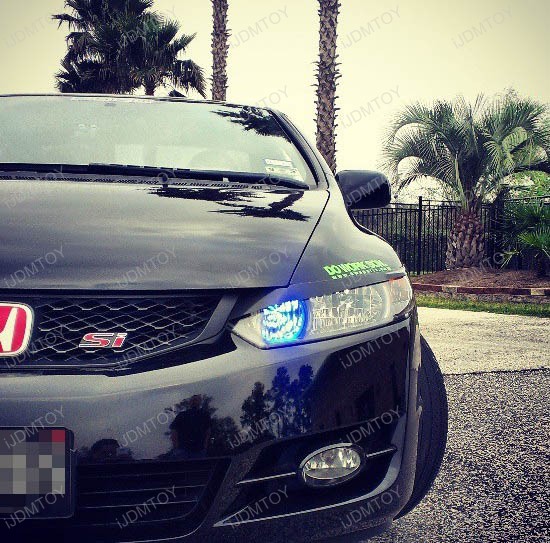 The daytime running lights are on whenever the vehicle is operating for the 2006+ Honda Civic so it's a noticeable part of the car.
The incandescent halogen bulbs that originally came with the car are very generic and do not give it any unique qualities to the car; our LED DRL replacement kit is aimed to provide an aesthetic and unique look. The 9005 high beam DRL kit comes with the LED bulbs, wiring harness, and resistors to prevent any error messages and flickering from occurring...
For more news and updates about Dodge, please visit our Car LED blog