This installation guide is based on a 2010 BMW X5 and will also apply for all the BMW to install the H8 LED Angel Eyes. (you can also see another installation guide base on BMW E92 3 Series)
We have gotten several complaints from customers about how our BMW Angel Eyes are not able to light up the outer ring. Here is a detailed explanation of this issue in this installation guide.
Here is a picture reference of a BMW E92 3 Series' headlight from the back. You can see there are two fiber optic tubes that enable light to travel around the ring.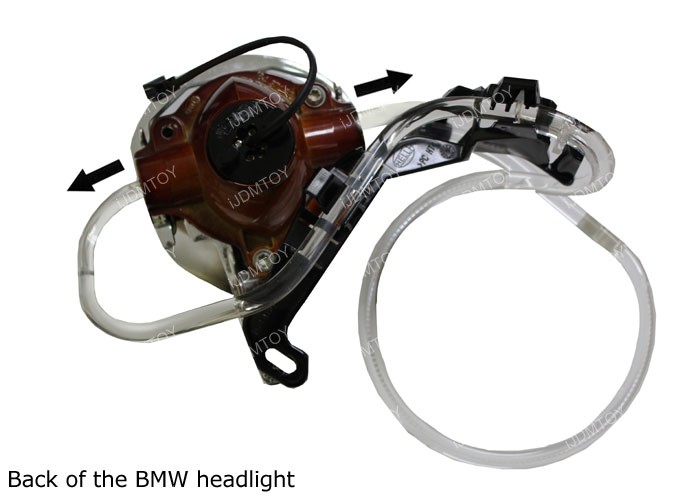 Locate the factory H8 angel eye bulb housing, remove the moisture cap to access the bulb. Then twist and pull the halogen bulb and unplug it.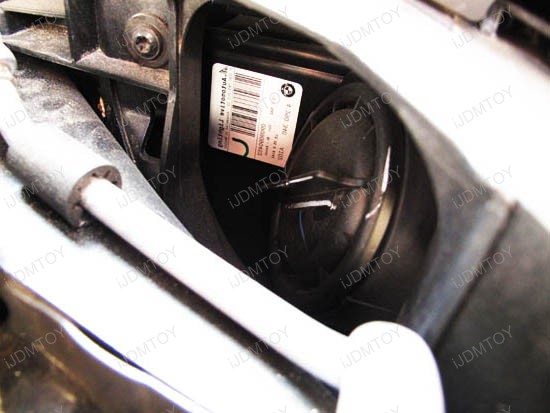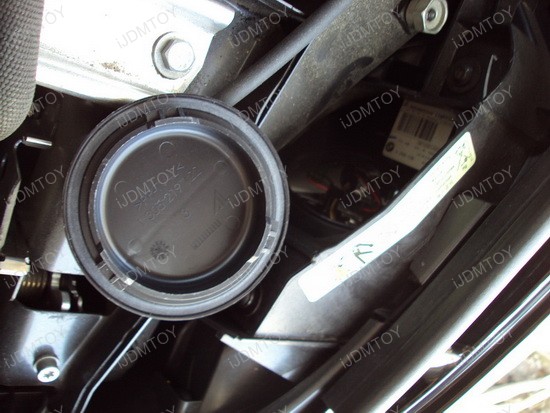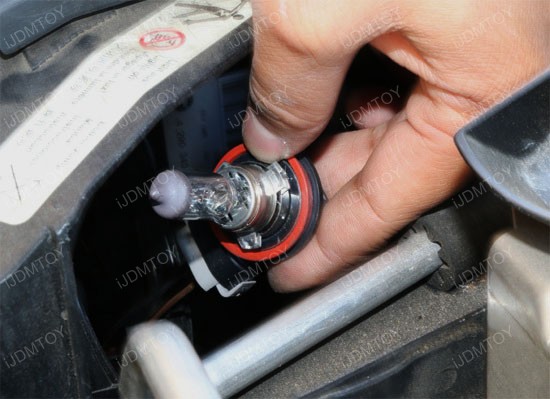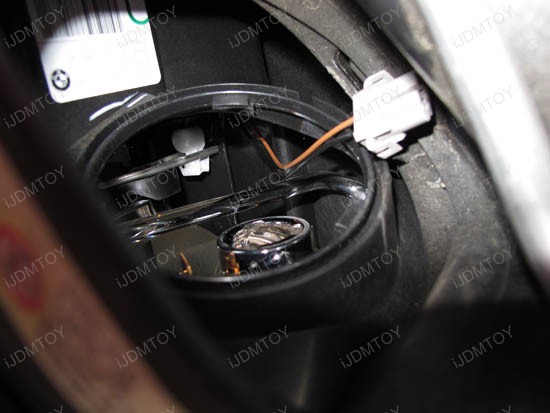 Install back the LED bulb. Please be gentle when you install the LED ring marker bulb. DO NOT try and attempt to force the LED ring marker bulbs in from behind the housing. You must insert the LED bulb directly into the opening and NOT at a downward angle. You may scrape the edges of the bulb and scratch off the silicone on the LED emitter.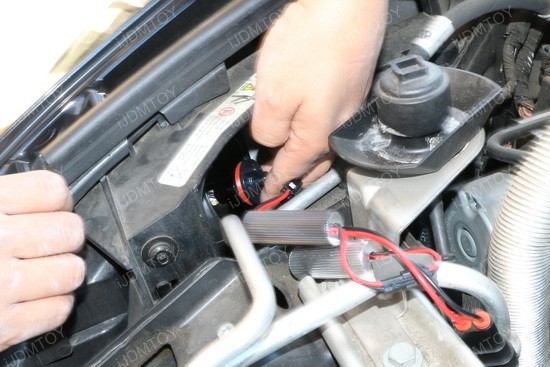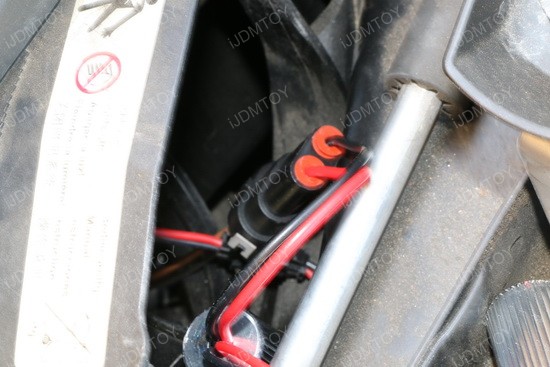 The positioning of the H8 BMW Angel Eyes LED bulbs is very crucial during installation. There are a total of two LED emitters with a high power LED on each side. The LED emitters must be directly facing the fiber optic tubes in order to provide the best light output to the outer rings. (Detail explanation on how to aim the H8 LED ring marker bulbs)
If the first two attempts do not light up the outer ring then you would need to give it a third try. You will need to pull the Angel Eye LED bulb out, rotate the bulb 120 degrees and lock it into place again. You may need to perform these steps a total of 3 times to get it to light the BMW Angel Eye rings correctly. In the end, there is only one proper way to install the H8 BMW LED Angel Eye bulbs to fully illuminate the outer ring. If it is properly installed then the BMW LED Angel Eyes Rings will be lit up all around as it is in the picture above.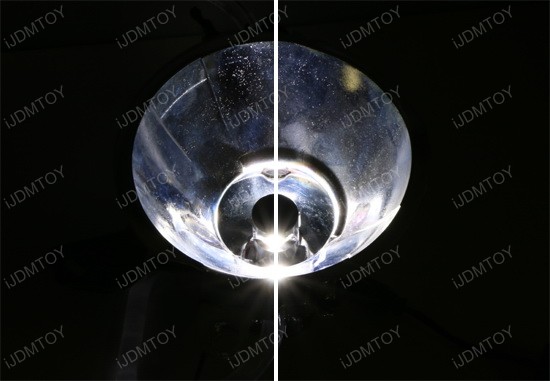 Now, you may wonder where you would have the wires and decoders mounted after you completed the previous steps. The cap you see in the picture above can fit all of the decoders and wires in the cap. You do not need to leave it hanging. Once you tuck everything inside the cap, it will give it a clean look like you never installed aftermarket BMW Angel Eye LEDs.
Lastly, we have some customers who ask us whether the LED decoders included in the kit will get hot enough to cause damage. The answer to that is no. The decoders get warm from use but definitely not as hot as a heated iron.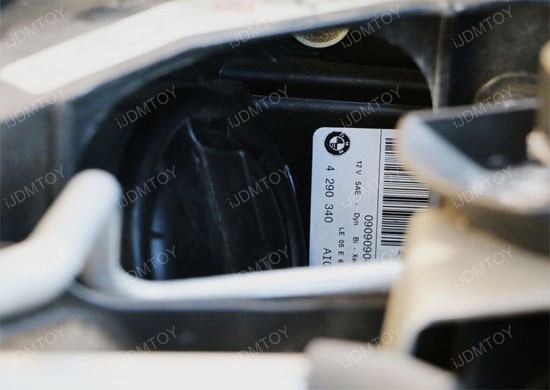 Enjoy your new LED angel eyes!