Step 1: Remove the stock Subaru WRX fog lamp bezel.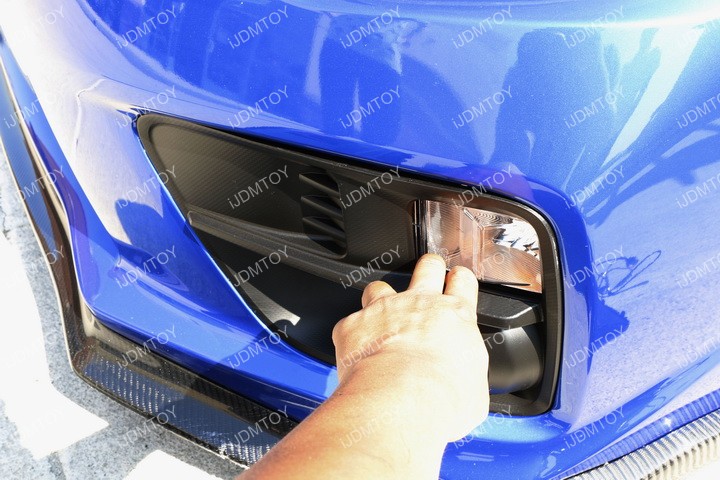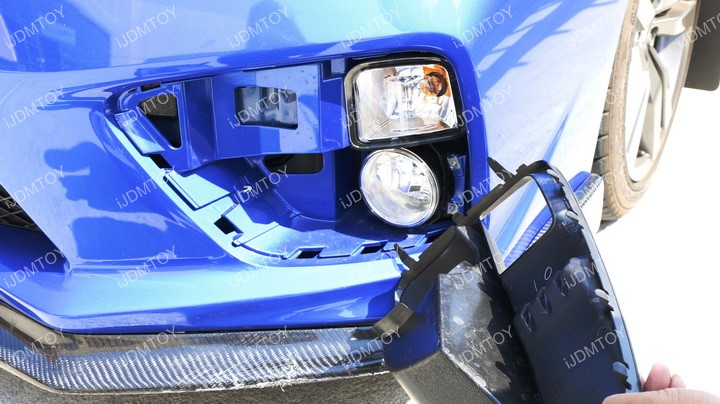 Step 2: Take all of the wiring of your new Subaru WRX JDM LED Daytime Running Lights and route them through the fog lamp opening and up to the engine bay so you can wire everything up easily later.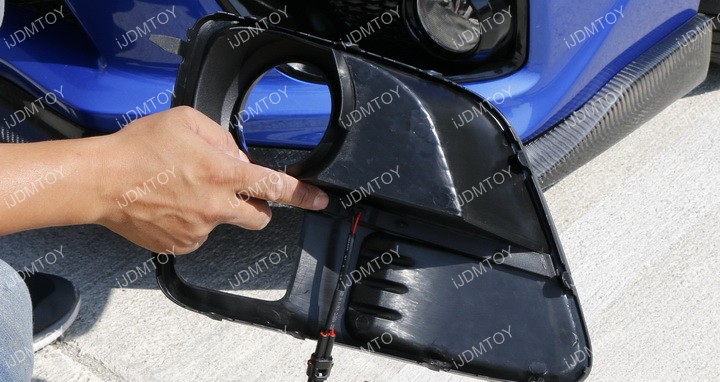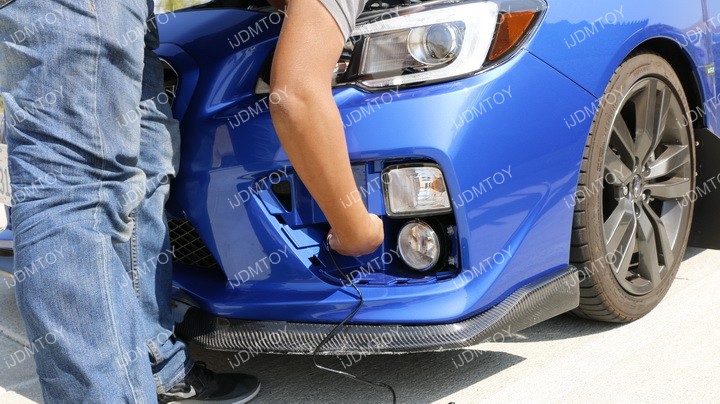 Step 3: Plug in the adapters and install the new Subaru WRX LED Daytime Running Light bezel. Push in all the tabs in place to secure the bezel into the lower bumper location.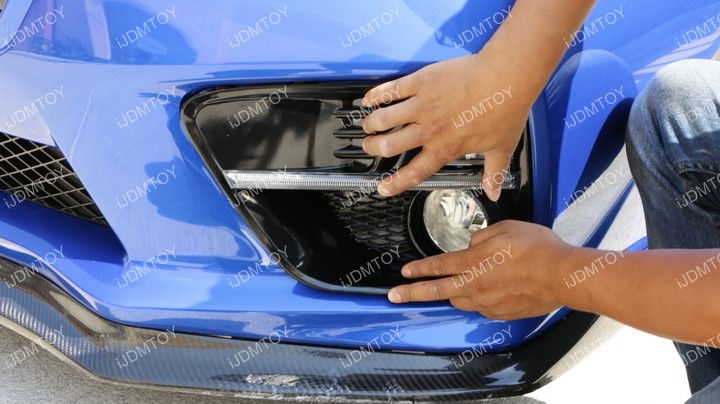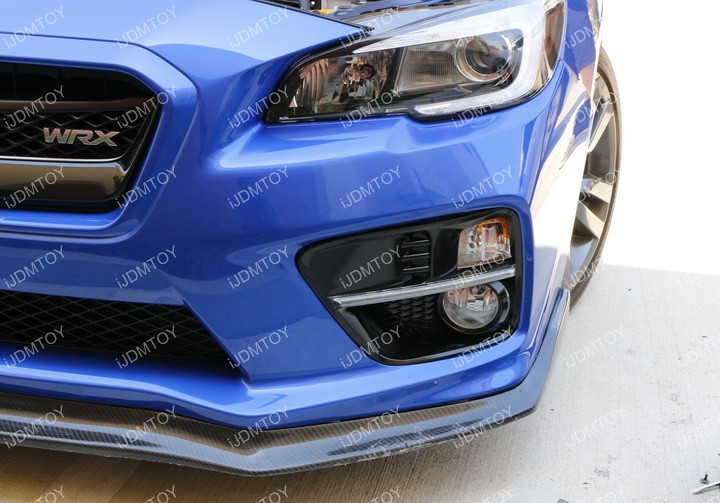 Step 4: Now we move to the engine bay to connect the wires. Tap the black wire to battery negative or ground and tap the red wire to the ACC 12V+ in the fuse box.

Pull out the relay and insert the red wire at the location circled in red and then reinsert the relay to hold the wire in place.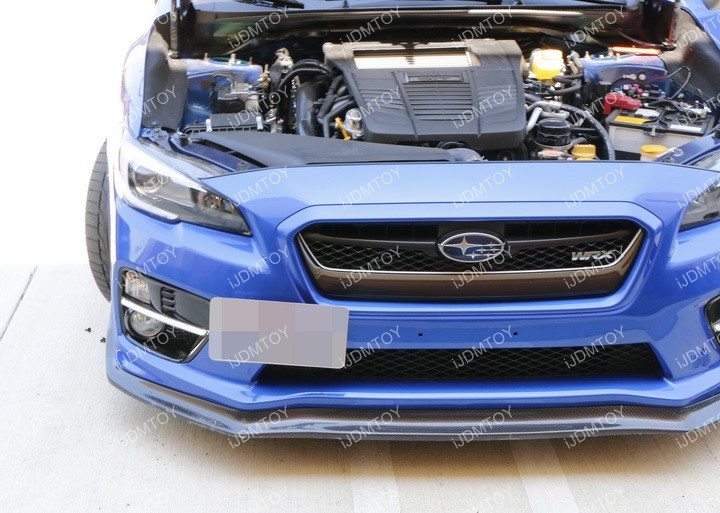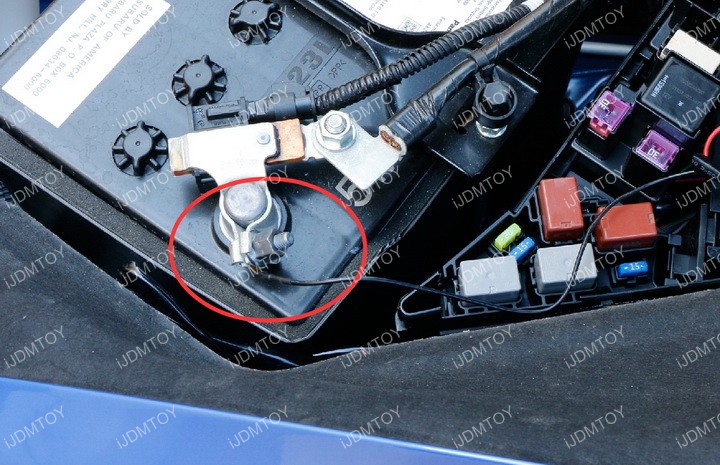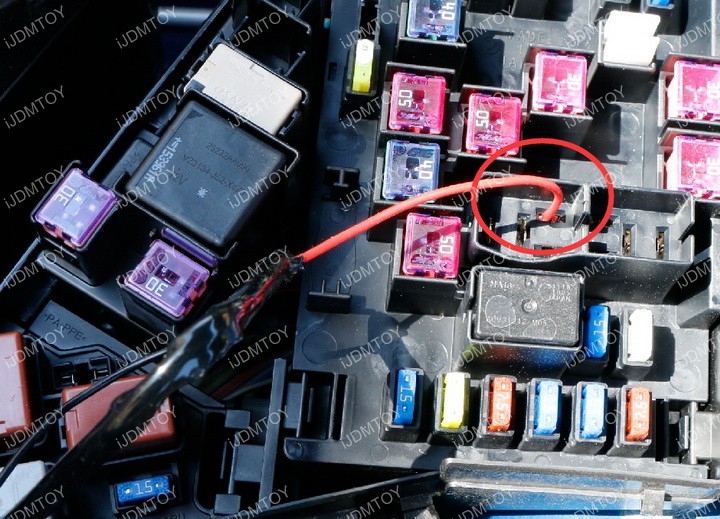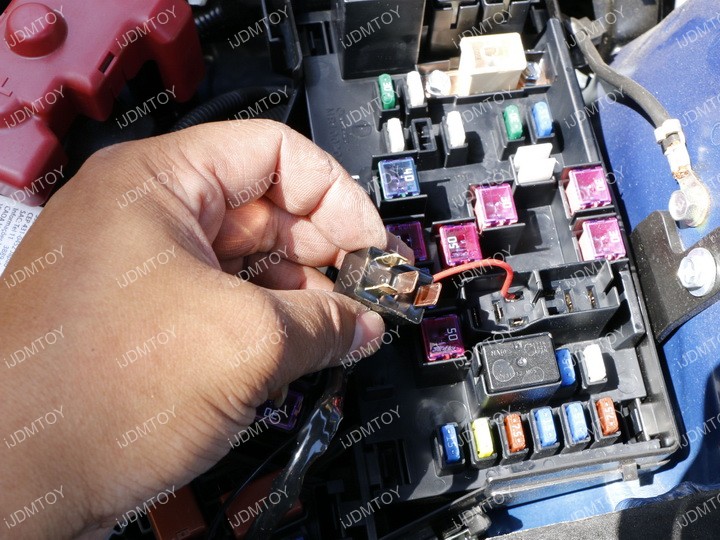 Step 5: Test to make sure everything works and enjoy your new Subaru WRX JDM LED Daytime Running Light.