--------Shop Others Parts & Accessories--------
--------Others Gallery Pictures--------

For more pictures of our customers installed the LED lights on their Others, please visit our Others Gallery
--------Other News and Updates--------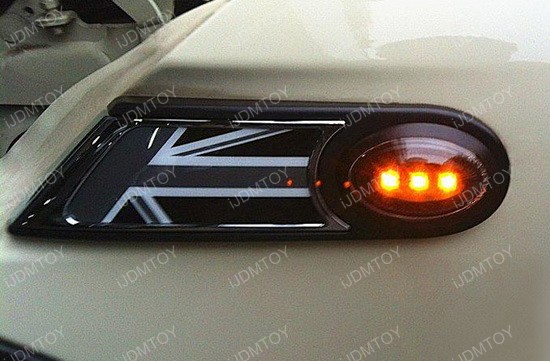 Mini Coopers are just fun, little cars that can be ultra personalized to the driver's own preferences with all sorts of aftermarket badges, grill decorations, and tons of LED lights. In this case, these MINI Cooper
LED side markers
are a hip little upgrade that shows off the MINI's quirky side.
The chrome neo-dark finish is brighter than stock filament bulb side markers with a built-in CAN-bus controller so there's no onboard computer error. MINI Coopers are all about customization so the last thing that should be on your mind is worrying about any error message staring at you in the face...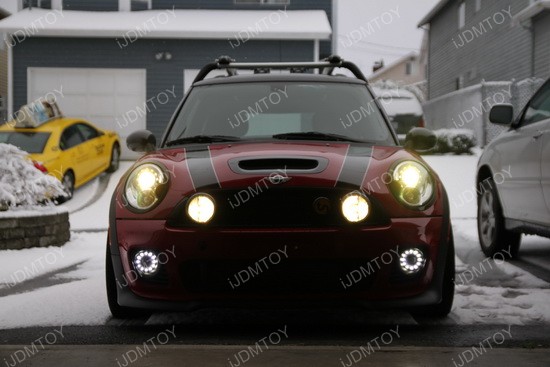 MINI Coopers are very popular cars all over the country and the many models available for consumers covers a wide range of driver preferences and needs. Because of their versatility, there are many add-on products catered specifically to the MINI Cooper line.
These LED daytime running lights/fog lamps set replaces the stock fog lamps to give you a new LED DRL look...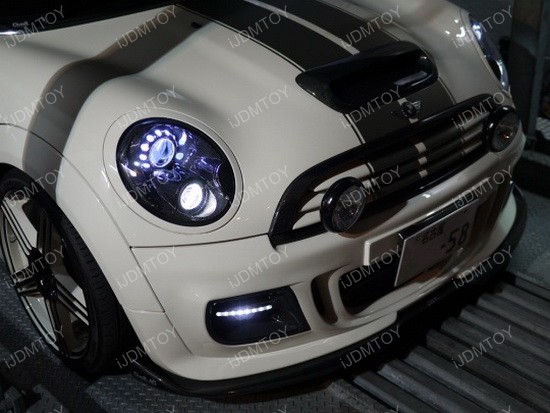 If you're a fan of Ironman and want to combine that with your love for cars, these Ironman style projectors are a smart way to put cars and comics together. This Ironman look is actually OEM from MINI Cooper so if you think this add-on really builds on the way the car looks, you can totally consider installing a set of these H1 retrofit projector lens on your car as well.
The LED Ironman look is actually a very popular LED retrofit for projector headlights so you will see quite a few of the big names in the car world sport these projectors...
For more news and updates about these cars, please visit our Car LED blog