--------Shop Mercedes-Benz Parts & Accessories--------
--------Mercedes-Benz Gallery Pictures--------

For more pictures of our customers installed the LED lights on their Mercedes-Benz, please visit our Mercedes-Benz Gallery
--------Mercedes-Benz News and Updates--------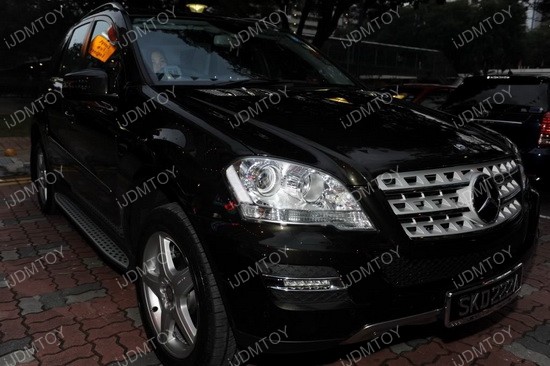 These xenon white high powered
OEM Fit LED DRL
are the must have product when you want to replace your Mercedes ML's already existing halogen headlamps.
If you're sick of that yellowish dull glow coming out from your vehicle and want to swap it out for something much better like some bright LED lights, these LED DRLs are the way to go. It's a direct replacement so you don't have to worry if you would have to tinker with the odds and ends in order to successfully install this product...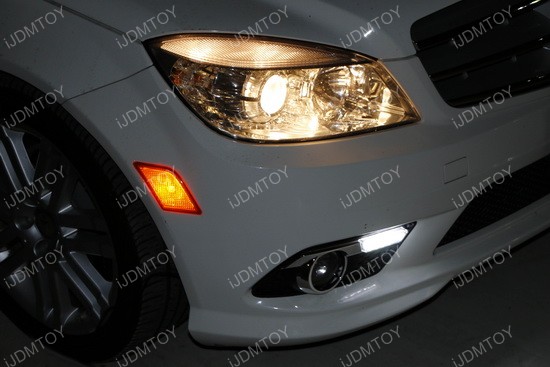 These LED daytime running lights are a great upgrade for those who want to make their Mercedes W204 C-class a little bit more unique on the road. They are a great new look for any C-class with a sport bumper and can really elevate the look by a good amount.
The LED daytime running lights are a direct replacement on so there's absolutely no modification required for the installation. The direct fit of this LED DRL just replaces the entire old stock fog lamp bezel and gives you a new LED bar nestled at the top of the bezel for a whole new upgrade. The lights are conspicuous enough to have a significant effect on the way your car is presented, but not too overly bold that it's tacky, making it the perfect balance of class...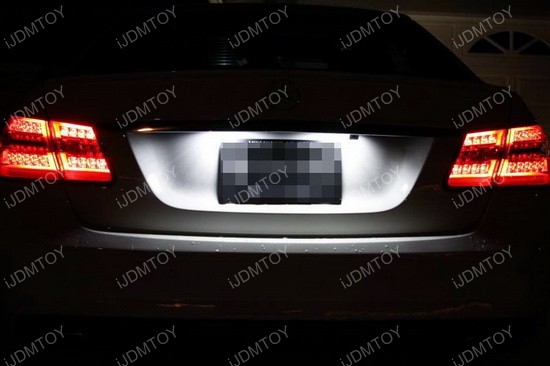 Got a classy Mercedes-Benz and want to elevate it some more? These super high powered
LED License Plate Lights
do your prized Mercedes justice and take it to a whole new level of class.
These LED lights are 3-4 times brighter than their stock counterparts giving you a beautiful xenon white shine to make you the envy of everyone wherever you go. OEM replacement LED license plate lamps are a simple way to give your car a neat upgrade without too much effort needed on your part. The LED lights pretty much do all of the work for you...
For more news and updates about Mercedes, please visit our Car LED blog