--------Shop Mitsubishi Parts & Accessories--------
--------Mitsubishi Gallery Pictures--------

For more pictures of our customers installed the LED lights on their Mitsubishi, please visit our Mitsubishi Gallery
--------Mitsubishi News and Updates--------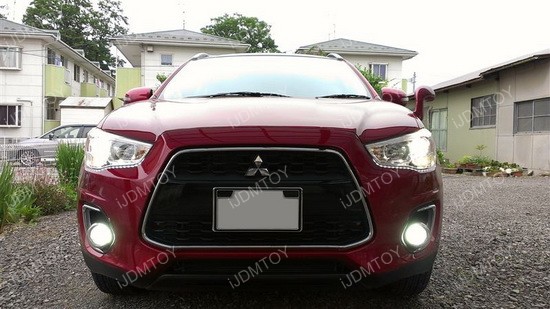 This product is actually designed to fit a 2013-up Scion FR-S, but one of our customers found out that these OEM fit LED fog lamps can actually fit the 2008-2011 Mitsubishi Outlander as well (OEM part number 8321A034).
Talk about a dash of good luck here! Our customer just happened to find out with this specific product and this specific car, so this is too good of an opportunity to waste. So if you've got a Mitsubishi Outlander with the compatible years listed above, now is as good of a time as any of snag this LED fog light assembly...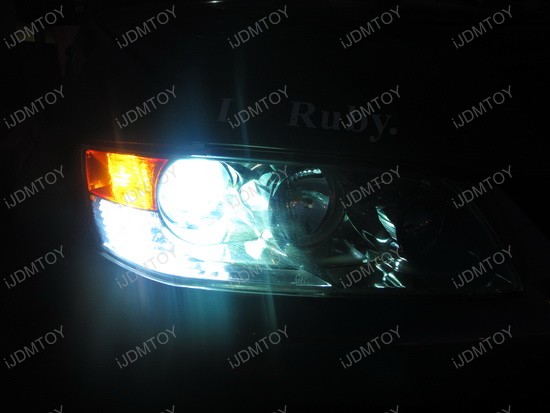 This Mitsubishi Evo 8 turns heads when pass by with the new 7440 Switchback LED for parking lights and front turn signals when needed. See the pictures below and watch the video for more information. This is what you can definitely call a good buy. And what's more, with a lifespan of about 20000 working hours, this product will be a feast for the eyes for quite a long time.
Before installing the 7440 Switchback LED bulbs, your original 7440/992 sized turn signal bulbs would only light up when you use the turn signal. However, iJDMTOY now have a new revolutionary Single Filament Switchback LED bulb that can light up as your parking lights and still function as your turn signals...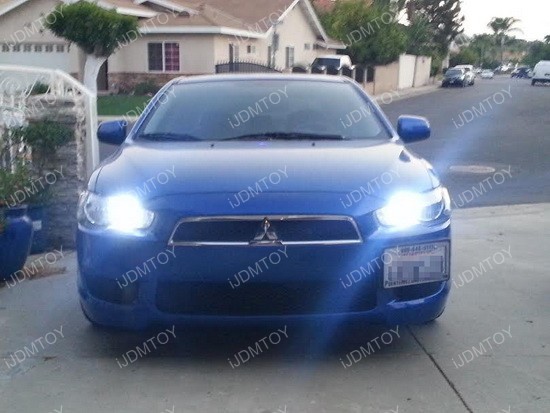 These super bright 68 SMD LED bulbs convert the 9005 high beam lights into fresh LED daytime running lights and gives your car a whole new hassle-free look. This
9005 High Beam DRL Conversion
is great for anyone who loves to treat their ride as a prize! By converting the high beam to LED, the LED bulbs will automatically turn on as daytime running lights, making it both practical and giving your ride a sense of style. This is great for cars that don't originally come with the daytime running light features to give it a nice LED DRL glow.
Johnny from iJDMTOY installed this High Beam LED DRL Enable setup and you can definitely tell that the new look really brings out the car in a great way. It's great without that harsh "in your face" kind of look, but still manages to make his Mitsubishi Lancer stand out...
For more news and updates about Mitsubishi, please visit our Car LED blog