Installation guide for JDM Full LED Front Turn Signal Lamps with 3D Fiber Optics for 2013-up a Scion FRS.
Step 1: Use a pry tool to carefully pop out the stock bezel cover. Remove it and place it to to side.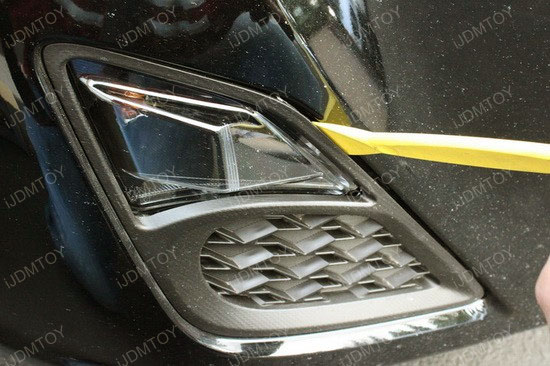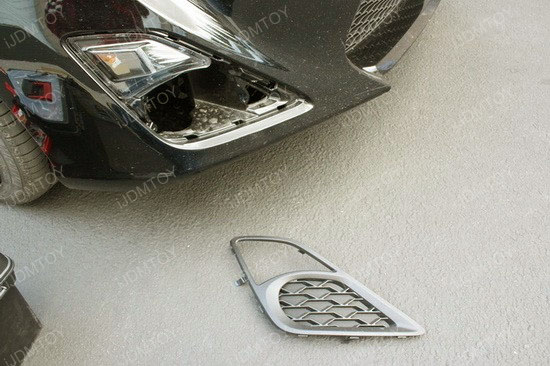 Step 2: There are three bolts at the outer corner of the wheelbase that you will need to remove as well as some bolts behind the stock turn signal lamp in order for the entire assembly to come off.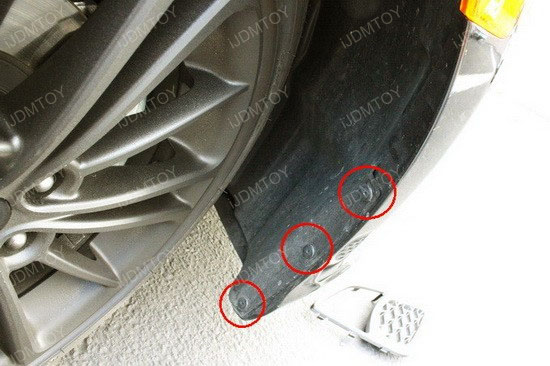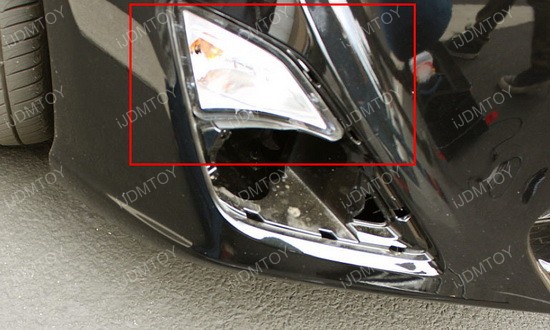 Step 3: Unplug the stock turn signal bulb from the stock harness.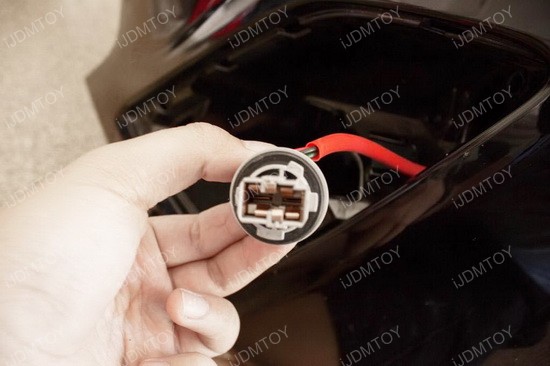 Step 4: Pigtail and t-tap the wires from the LED lamps back to the stock 7443 sockets as well as the load resistors to prevent the LED lights from hyper flashing. Tap the red/black wires to the ACC 12V and the ground. You can also tap the wires to the stock side marker to enable as parking lights.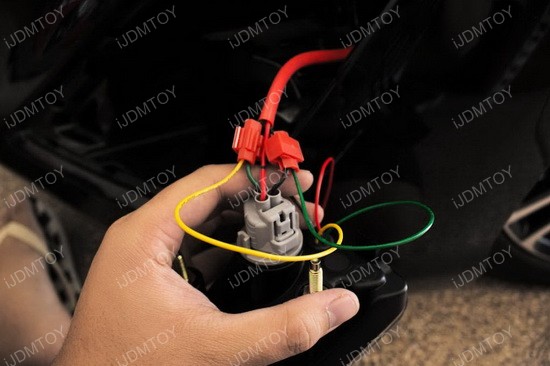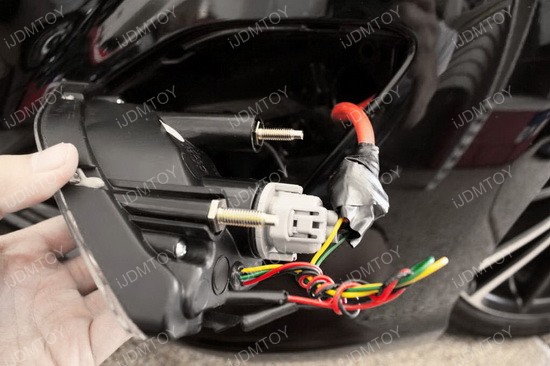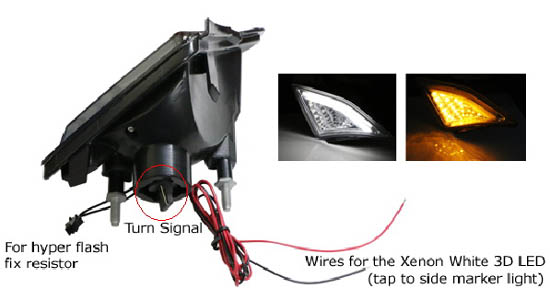 Step 5: Replace the new LED lamps and bolts back and test to make sure everything works.