--------Shop Subaru Parts & Accessories--------
--------Subaru Gallery Pictures--------

For more pictures of our customers installed the LED lights on their Subaru, please visit our Subaru Gallery
--------Subaru News and Updates--------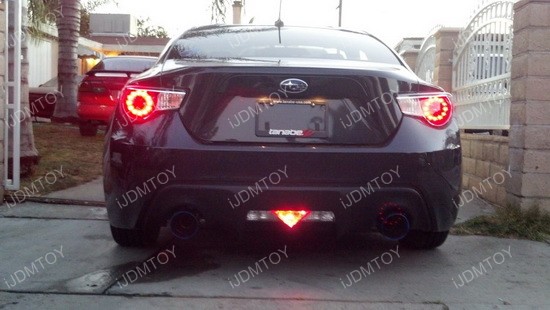 This brilliant red fog light or brake light
LED conversion kit
adds both safety and style to your car, all the while taking advantage of the factory location. The set comes with all sorts of goodies, including some wires, socket, LED light, drill bit, and quick-splices to make it easy and get the job done for you.
The brilliant red LED color is just such a piercing crimson that gets everyone's attention in its very own stunning manner. It's pretty unique and adds on to the existing greatness of your car for that extra oomph...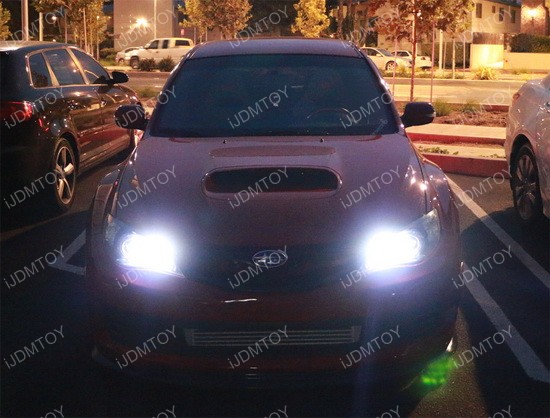 These 50W Max Capacity High Power CREE WRX 9005 LED Daytime Lights are great for any car that uses the 9005 sized bulbs for the fog lights or daytime running lights. If you hate to conform and is irritated by the yellowish incandescent bulb, this Subaru WRX LED DRL is a fabulous and affordable way to get the nice HID/Xenon look.
One of our customers installed these LED Daytime Lights on a 2012 Subaru WRX STi for quite a nice upgrade from the stock traditional bulbs. These bulbs are unbelievably bright white and looking pretty clean and classy at the same time...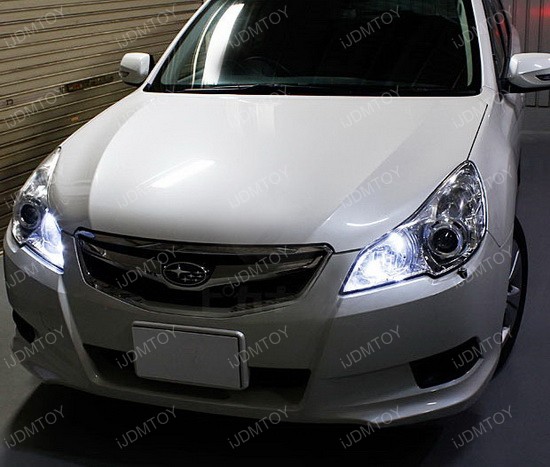 These super bright
9005 LED bulbs on high beam as daytime running lights
are a fantastic addition for your Subaru. Not only are the LED lights visible in the daytime, they are also very bright at night, giving your Subaru that generous step-up from stock.
For his 2013 Subaru Legacy, our customer first bought the bulbs only. However, the LED bulbs didn't fully light up, he bought the special DRL relay wires and that completely fixed the problem...
For more news and updates about Subaru, please visit our Car LED blog