2003-2015 Nissan Titan Lower Bumper Mounted LED Light Bar
iJDMTOY's new line of truck LED light bars have garnered some pretty good reception ever since the first set of LED light bars was introduced, so it's a no brainer that the truck LED assemblies are expanded to plenty of other trucks as well. Owners of the 2003-2015 Nissan Titan can join the lower bumper LED light bar club, as this is a brand new 20", 120W Nissan Titan LED light bar. The kit comes with exclusively designed custom mounting brackets so that you will not have to drill into the lower bumper, unlike some of the standard Nissan Titan LED assemblies out there on the market.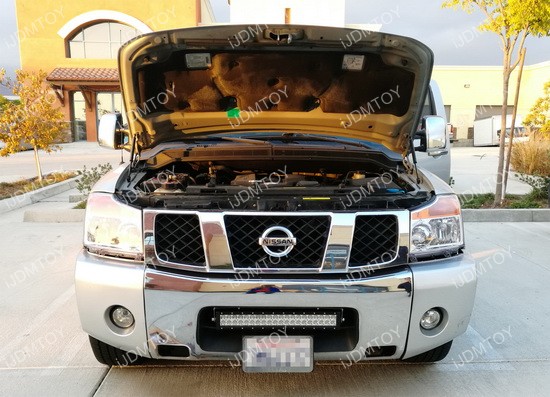 If you own a truck, then you must know how important it is to have plenty of additional lighting because you never know when you're going to be stuck in the middle of nowhere and will need some extra lighting sources. Installing this Nissan Titan LED light bar assembly is fairly straightforward and does not utilize that much time at all. You will be on your way to having a kick-ass, yet formidable off-road lighting source in no time at all.