2015-up Subaru WRX/STi Off-Road LED Light Bar
LED light bars are taking the automotive world by storm; you can see more and more trucks and off-road vehicles out there that have installed LED light bars on the lower bumper. These LED light bars give off a super bright output that lights up the road, making it very efficient for both on and off the road use. Most people who drive a sedan don't really get the chance to install LED light bars onto their vehicles due to the size. However, if you have a Subaru WRX, there is a special light bar designed to accommodate the lower bumper opening. This 2015-up Subaru WRX/STi LED Light Bar sits at the lower bumper opening and gives your WRX the rally racing look just like what you would see at the WRC.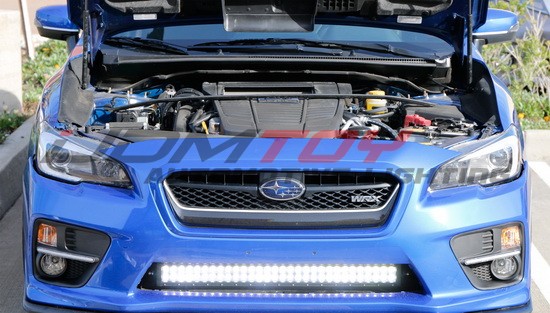 If you have a Subaru WRX and you use it as a daily driver and as an off-road ride, then this Off-Road LED light bar is definitely going to elevate the car. You can install the LED light bar with our without the factory grille mesh depending on what look you're going for. The Subaru WRX LED Light Bar Assembly is definitely an important mod that is catching the attention of many WRX owners out there.