3-in-1 Subaru LED Foglight Trumps JDM Tail Lamps
We've been flooding our social media channels with Subaru WRX content lately to promote our LED daytime running light fog bezel. USDM Subaru cars typically lack in one area or another compared to their JDM counterparts. In the WRX's case, it's missing a set of daytime running lights separate from the head light housing. JDM fog bezels come standard with an LED strip light to act as daytime running lights, and from afar really lend itself to the tuner aesthetic of the WRX and WRX STi. But while U.S. market Subaru WRXs lack the complete LED package in the front, they are also lacking in the back end. This is where the 3-in-1 LED rear fog light assembly kit comes in.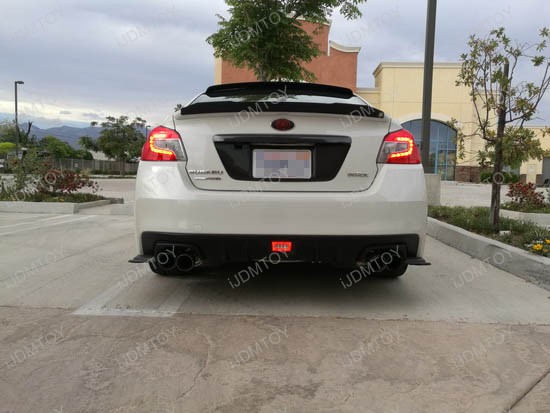 Subaru vehicles from this current decade all have a plastic bezel in place of where an LED tail light would be if it were JDM. Why? Who the hell knows? To the layman like you and me, there is no reason why Subaru should hold back on the LED assemblies in their cars. One plausible reason why this would be the case is because Subaru (then Fuji Heavy Industries) understands that the U.S. is their biggest market with the highest demand and knows their customers will buy their cars regardless of what's missing. Cost doesn't seem to be an issue given the aftermarket sells these missing LED parts upwards to $200 dollars, but I could be wrong. Perhaps the missing LED assemblies are meant to create ongoing buzz surrounding Subaru.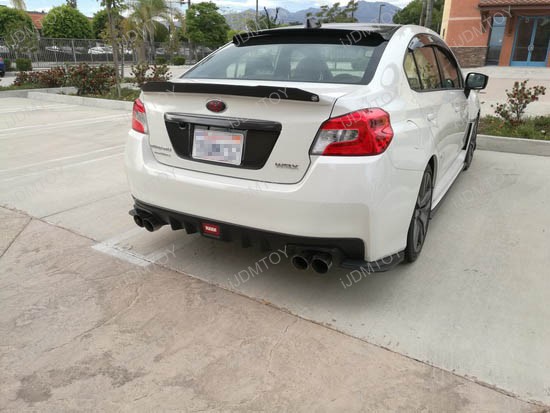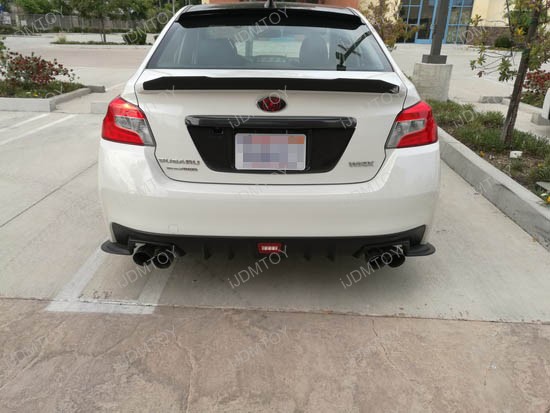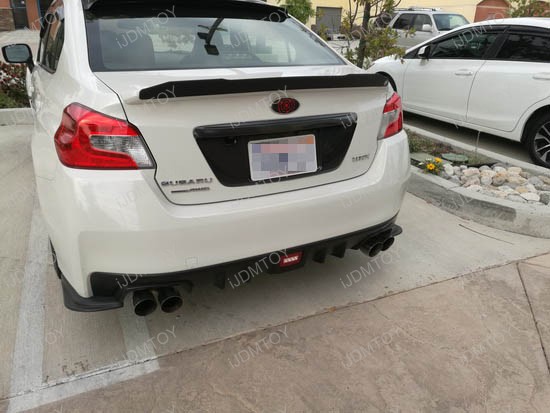 Whatver the case may be, it sucks! Our 3-in-1 rear LED fog light fills the void of the lower back ends of the 2011 and up Subaru WRX/STi, the 2011-2016 Subaru Impreza, and the 2013 and up Subaru XV Crosstrek. It acts very similarly to our F1 style LED rear fog light brake/tail lamp but ups its game from its JDM counterpart. Instead of being a simple brake light, the 3-in-1 LED rear fog light acts as a standard tail light, a brake light, AND a backup reverse light. The standard tail/brake lamps is powered by 12 red LED diodes, and stay on as tail lights when your Subaru is on. It shines a much brighter red light when you engage your brakes. The back up reverse lamp is powered by 4 white LED emitters and shines brilliantly in white when you set your gear to reverse.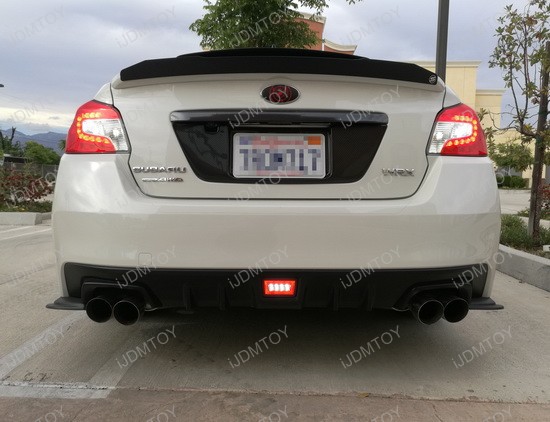 Once it directly replaces the plastic bezel, the 3-in-1 rear LED fog light assembly urges other drivers to admire the Subaru's rear end. Whereas before drivers would only look at the top half, the addition of the rear LED fog light makes other drivers admire all of the Subaru as their eyes are drawn downwards like a fly to a blue light. As of this post, we are running a promotion to bundle the rear LED fog light and LED DRL fog light bezel together so you can complete your Subaru's LED suite and have other drivers admire your Subaru in ALL of its glory. Use promo code 'Subaru30' when you bundle these two items together to save $30 off your entire purchase!