A Different Look at the Dodge RAM Dual LED Pod Lights
Last week, I posted a few pictures of a red Dodge to feature our Dodge RAM 1500 dual CREE LED fog lights. When I got this assignment, the pictures given to me certainly caught my attention. These aren't ones that I made, found, or photoshopped. Whereas most of our pictures are mostly untouched, these photos show use of filters to look stylized and otherworldly. I could just ask my boss, "Why these Ram truck pictures in particular?" But I think speculating would be more fun. I'm sure he'll tell me once he sees this blog.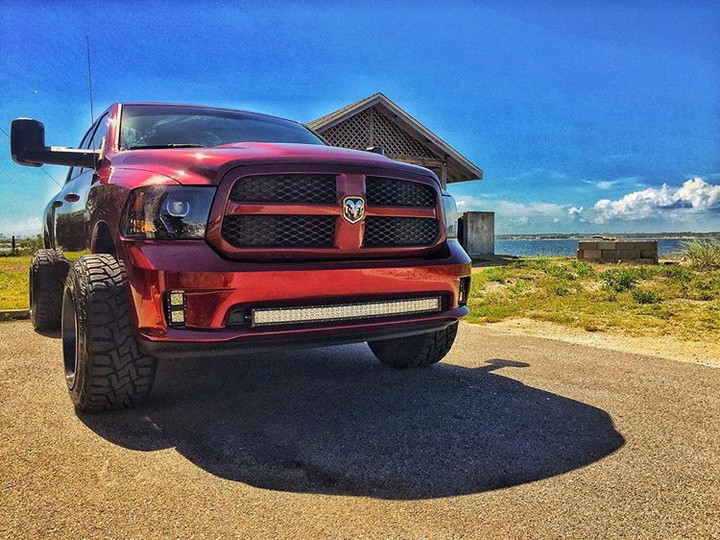 The pictures are certainly is a bit different from what I've posted before, though posting this wouldn't be the first time some experimentation took place. Needless to say, it's our worst performing Instagram video. *For full disclosure, my co-worker initially put the footage together with melancholic French accordian music for me to post on Instagram. I listened to it and immediately thought to apply an old-timey film filter over it and make it black and white to go all the way with the French theme.* The goal was to accent the vertical dual LED fog lights, which in and of itself is different from our other LED pod lamps. For one, the entire package comes in pairs of two. And while its performance is similar to that of our other cube LED fog lights, this particular set for the Dodge RAM is set vertically so it can accomodate the fog frame of the lower bumper. These LED pod lights come packaged with its own specially designed rectangular mounting brackets with bolting locations that mirror the OEM fog light's. This, along with our wiring adapters, makes installing our LED fog lights simple and clear-cut.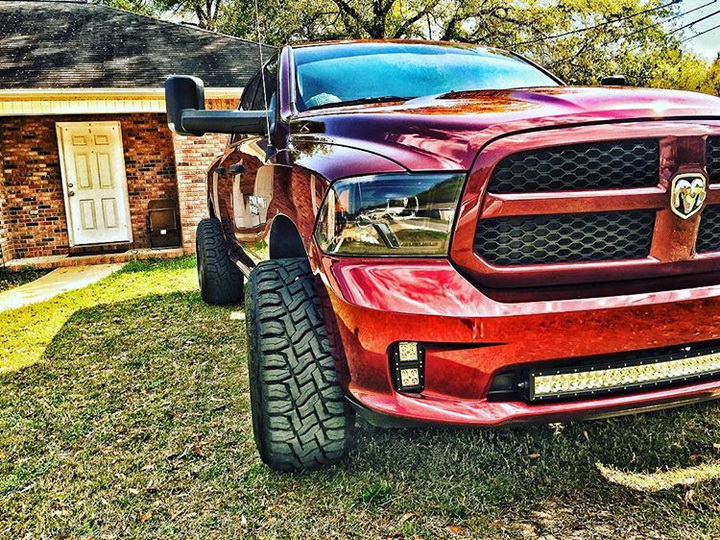 While these pictures are eye-catching simply by being set around untouched car pictures, a select few does struggle to accent the dual LED fog lamps. Because of its size and its set location, it may actually go unnoticed unless I point it out in the caption. Additionally, this Dodge Ram is also equipped with other offroad LED truck lighting like the LED light bar which dwarves the cube LED fog lamps.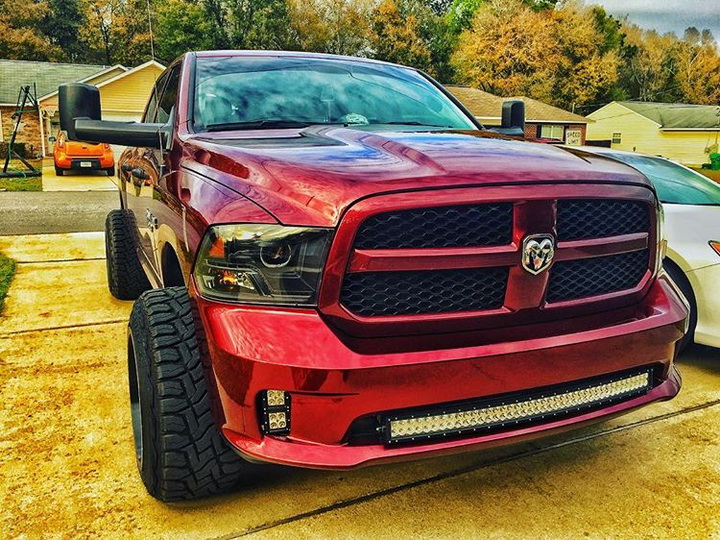 As I take a closer look however, it does look like the LED light bar and the cube LED pod lamps are unaffected by the filters because of its size, clearly defined shapes, and black frame. So while the rest of any given picture is brushed with the filter effect, the LED light bar and cubed podlights stand out. Perhaps we should post more pictures like this... what do you think?